LPGA's Stark keeps record perfect in first trip to Las Vegas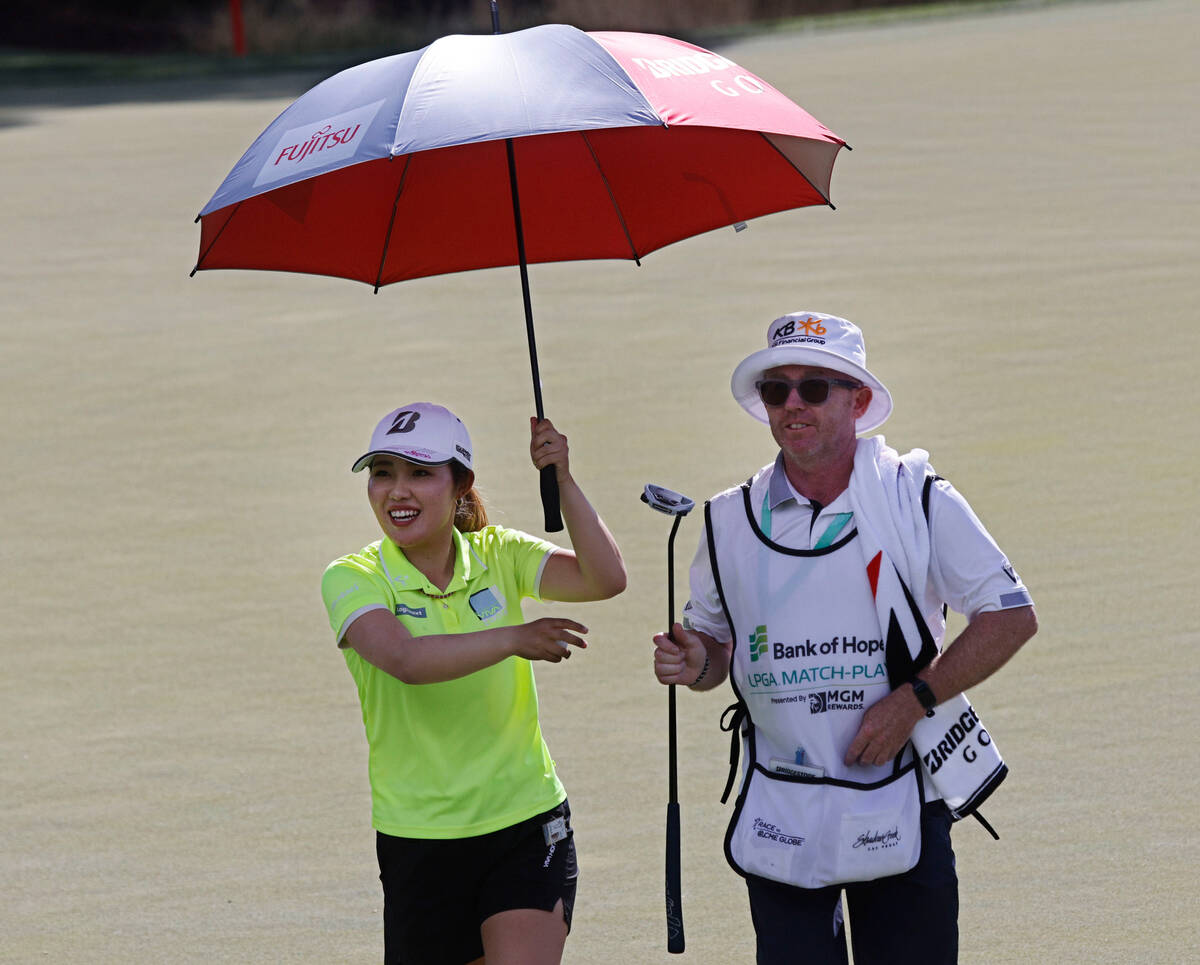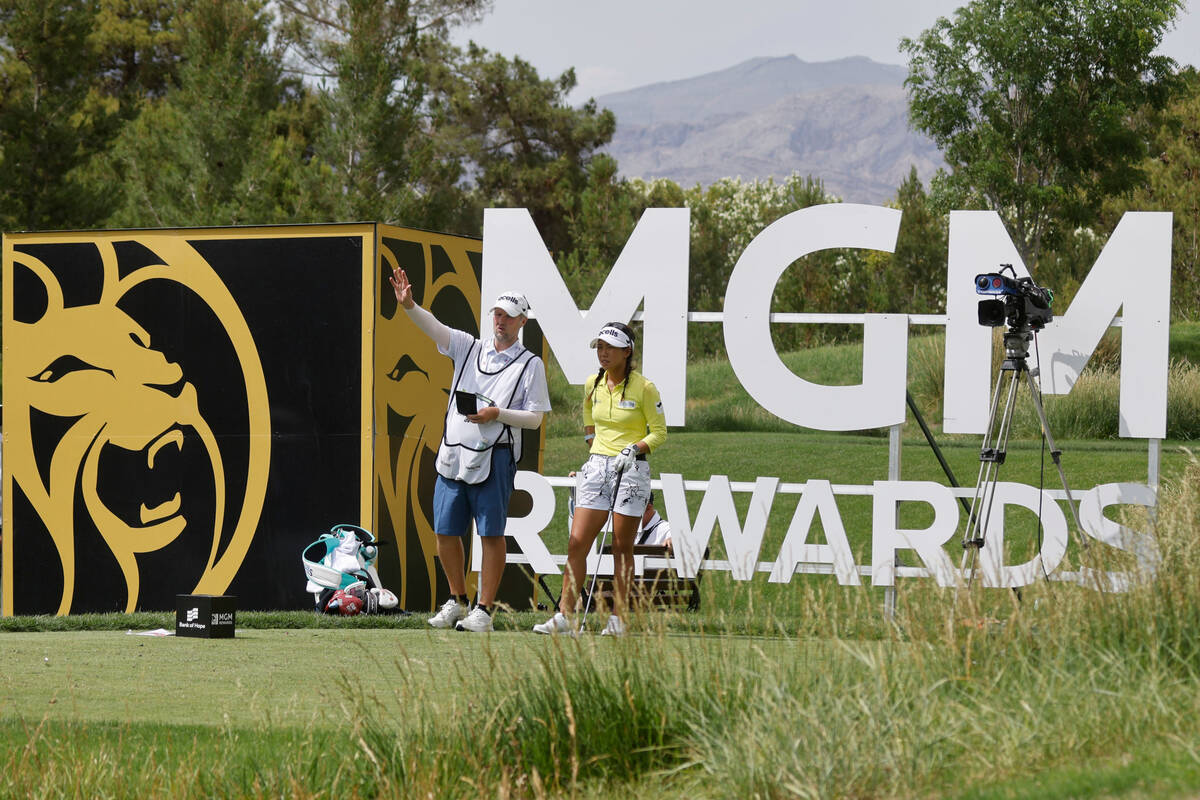 Maja Stark is making the most of her first trip to Las Vegas. She's been shopping, got lost in a casino and spent a little time on the Strip.
She's also played some really good golf.
Stark started fast Thursday and rolled to a 2-and-1 victory over Yu Liu, giving her a 2-0 record and putting her in control of her four-player pod at the Bank of Hope LPGA Match Play.
Stark is one of 10 players to take a perfect mark into Friday's final day of round-robin play, putting her in the driver's seat to earn one of 16 spots in the weekend knockout rounds at Shadow Creek.
It certainly hasn't been course knowledge carrying Stark so far. Until the 23-year-old arrived Tuesday morning, Stark's only knowledge of the course had come from watching last year's tournament on television.
"I don't think you can really prepare for such a difficult course like this," Stark said, noting that being precise with her shots is the most important aspect of this week.
And precise she was on the front nine Thursday. Stark won five of the first seven holes, then coasted to the finish.
Stark wasn't alone in starting fast. Pajaree Anannarukarn rattled off wins on six straight holes on the front nine during a 3-and-2 win over Xiyu Lin to move to 2-0 in her group.
Leona Maguire took the opposite route to her second straight win. Maguire crawled back from a 4-down deficit to Jenny Shin, something she said is indicative of the tough conditions at Shadow Creek.
"I think you can have some really big wins if someone is just on fire, but you don't have to miss very much to find yourself in trouble out here," she said. "But at the same time, you can have those big seesaw matches where someone's up, someone is down, you can make a comeback."
Alison Lee did just that Thursday. One day after giving away a 3-up lead to tie her match with Maria Fassi, Lee came back from 4-down to tie Muni He. That sets her up for a showdown Friday with fellow Las Vegas star Danielle Kang in a match that could decide their pod.
Kang rebounded from a loss Wednesday to post a 3-and-2 win over Fassi.
"It was a bit better than yesterday," Kang said of her play. "We're progressing in the right direction. Right now, honestly, my game is not in a place where I feel I'm going to come here and just crush everything. I'm using every round that I've played for the past few months as kind of reps."
Lee is looking forward to the Las Vegas showdown Friday.
"Danielle is obviously a great player. She knows this course well, but I know this course fairly well, too," Lee said. "That doesn't make the course any easier than it is, no matter how many times we've played it. But it should be good fun."
Other players to improve to 2-0 include Carlota Ciganda, Cheyenne Knight, Ayaka Furue, Ally Ewing, Celine Boutier, Albane Valenzuela and Anna Nordqvist. Valenzuela got there by knocking off top seed Lilia Vu in the final slivers of daylight in the last match on the course.
"It was a really tough match. Lilia made me work really hard for that point," Valenzuela said. "That why she's one of the best players in the world."
Greg Robertson covers golf for the Review-Journal. Reach him at grobertson@reviewjournal.com.