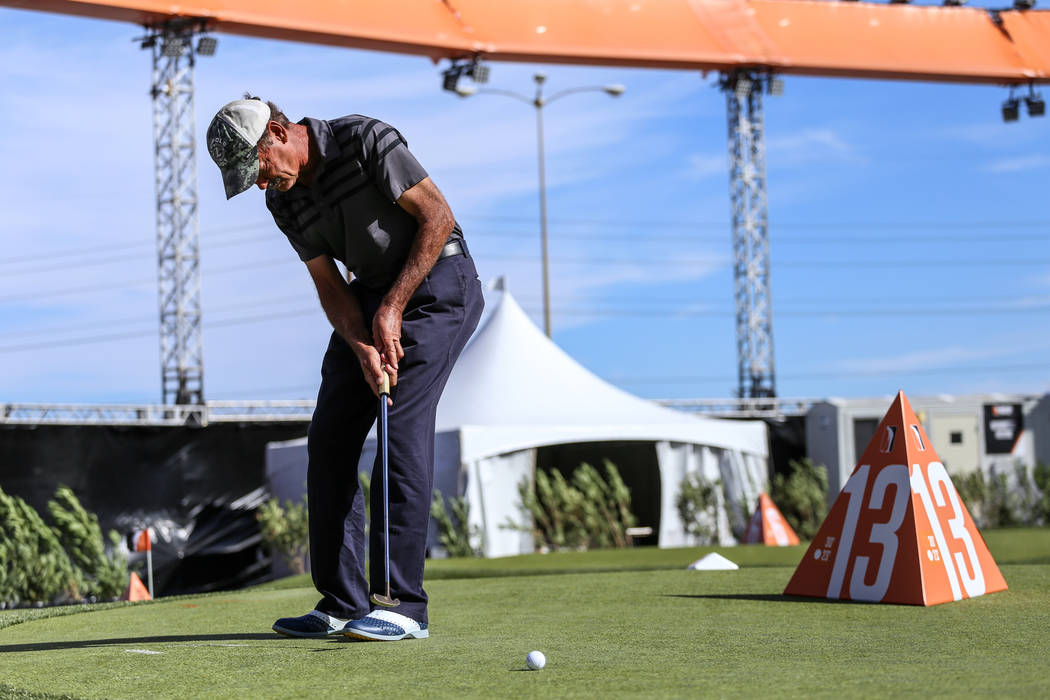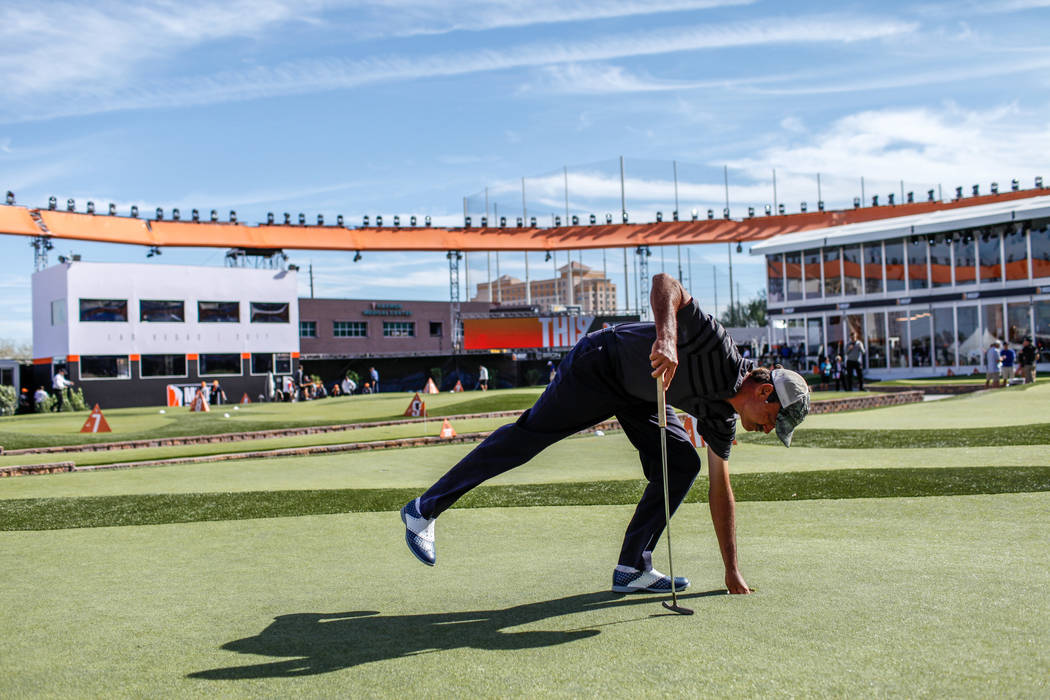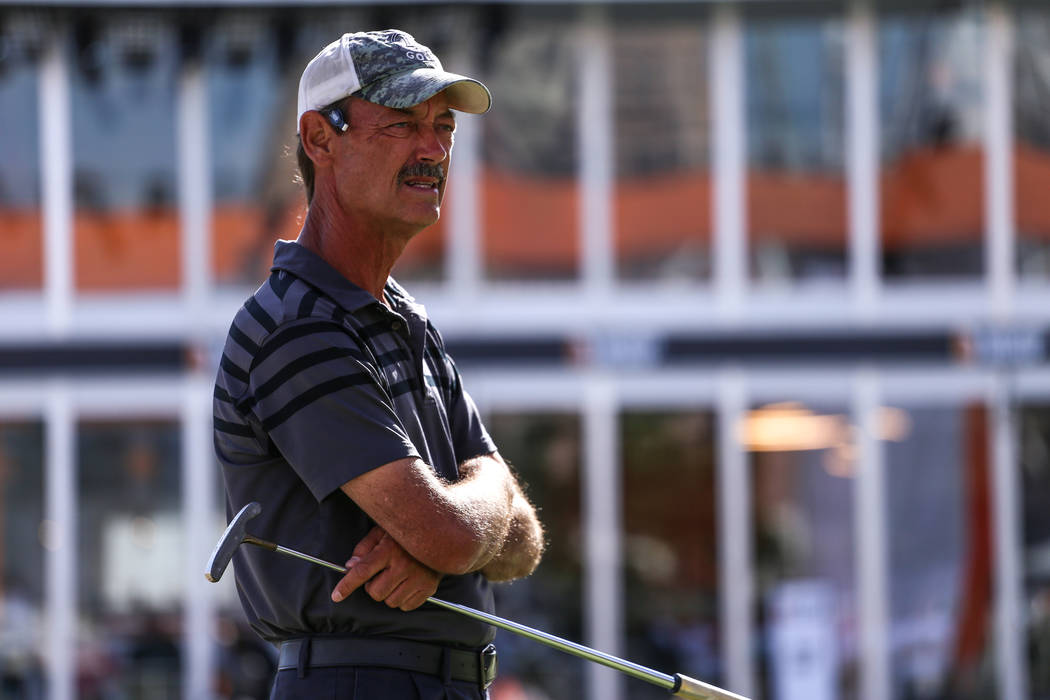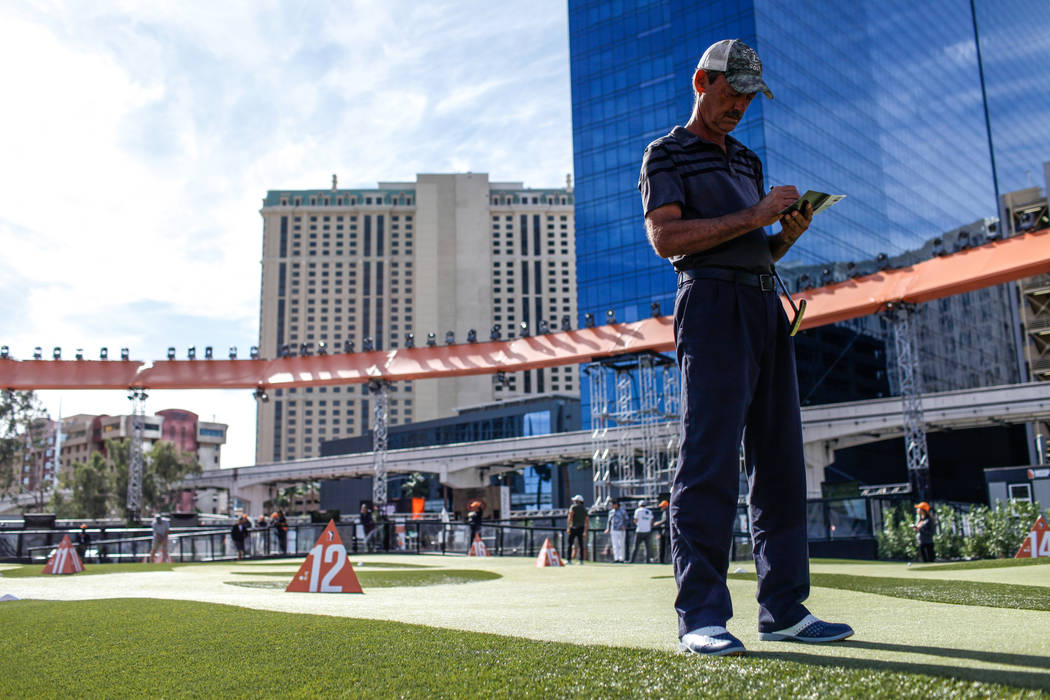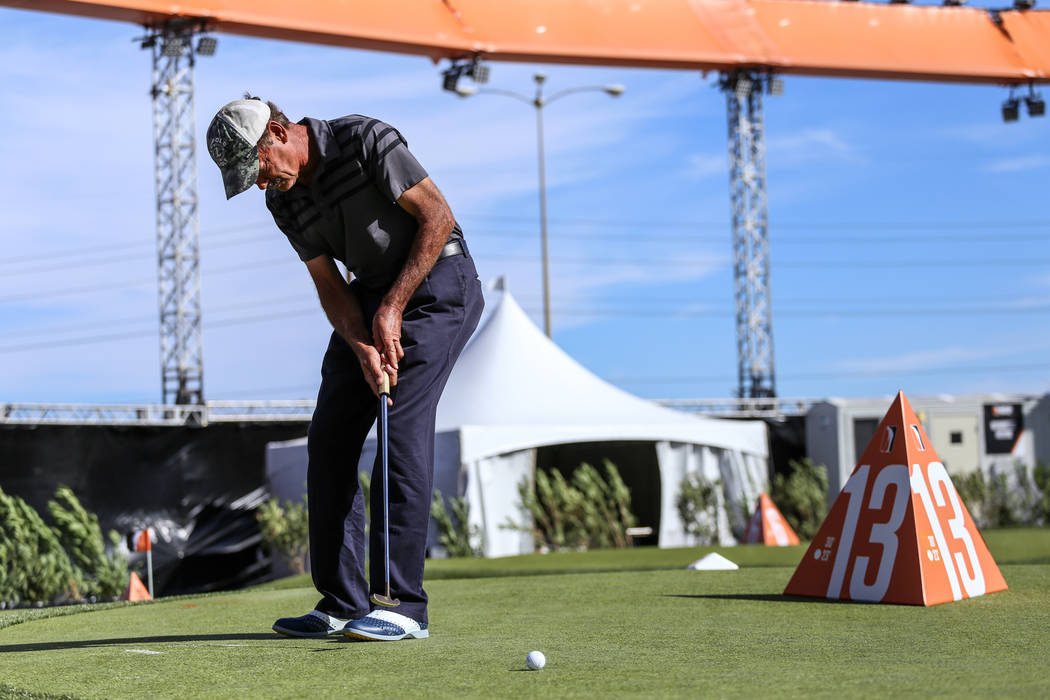 Rainey Statum laid the last tile in the house and told his friend, who hired him for the job, that the grout would have to wait.
Statum wanted to go to Las Vegas to participate in the Major Series of Putting.
"He said, 'Man, here's $500. Hope you get in some of it,'" Statum said. "I've been lucky enough to get in all of them and start playing well."
Statum, a fixture at Professional Putters Association events in Texas for more than 30 years, lost his home in Hurricane Harvey a little more than two months ago.
But the unemployed native of Humble, Texas, has made the most of his trip to the MSOP.
Statum tied for fourth in the Turbo Singles No. 3 event Friday night at a temporary stadium behind Planet Hollywood Resort, finishing at 12 under par. Dave Levesque of Montreal defeated Sweden's Anders Olsson in a four-hole playoff to win the $15,000 first prize after both players finished at 16 under.
"I wouldn't have come if I didn't think I had a chance, but you don't know," Statum said. "Come out here and it's just all ringers and no, you're not as good as you thought you might have been.
"Really, it's neat to be validated amongst all these really good players and face these guys."
Statum, 55, started playing Putt-Putt golf tournaments after seeing it on TV in the 1980s. He is the five-time Texas state champion and was honored in 2000 with the PPA Texas Putting Legend Award.
"My reputation is I've always been a really good putter," Statum said. "When you hit it short and crooked, you've got to learn to do something to get it in the hole."
These days, Statum competes in only a handful of putting tournaments each year. But after a friend from the Putt-Putt tour told Statum about the MSOP and offered him a place to stay in Las Vegas, Statum made the trip.
Statum tied for 12th in the Turbo Singles No. 1 event and finished tied for 13th in the Stroke Play Championship. He tied for fifth in the Turbo Singles No. 2 event and dazzled pros with his pop stroke and 30-year-old homemade blade putter during the All-Pro Championship on Monday.
Statum fired consecutive rounds of 7-under 29 to finish four shots ahead of the field in stroke play. Statum was eliminated from match play in the round of 16 the following night.
"It's fun to compete against the big guys," Statum said. "I got my picture with Brad (Faxon) and John Cook and Tommy Armour III. Met Tim Petrovic out there. They're asking me the shots, wanting to putt with my putter just to see. 'We don't see that type anymore.'"
Statum teamed with Gunnar Bengtsson of Sweden to finish second in the Team Championship on Thursday. He said he is considering entering the "One Putt for One Drop" high-roller tournament, which starts Saturday and features an $11,111 entry fee.
"Everybody that comes out here, they have wishes or dreams. It's a dream come true, really," Statum said. "It's exceeded any of my expectations."
Contact David Schoen at dschoen@reviewjournal.com or 702-387-5203. Follow @DavidSchoenLVRJ on Twitter.
If you go
What: Major Series of Putting
When: Saturday and Sunday
Where: Temporary stadium behind Planet Hollywood Resort
Admission: Free
Information: msop.com