NBA, NFL champs to take skills to golf course in The Match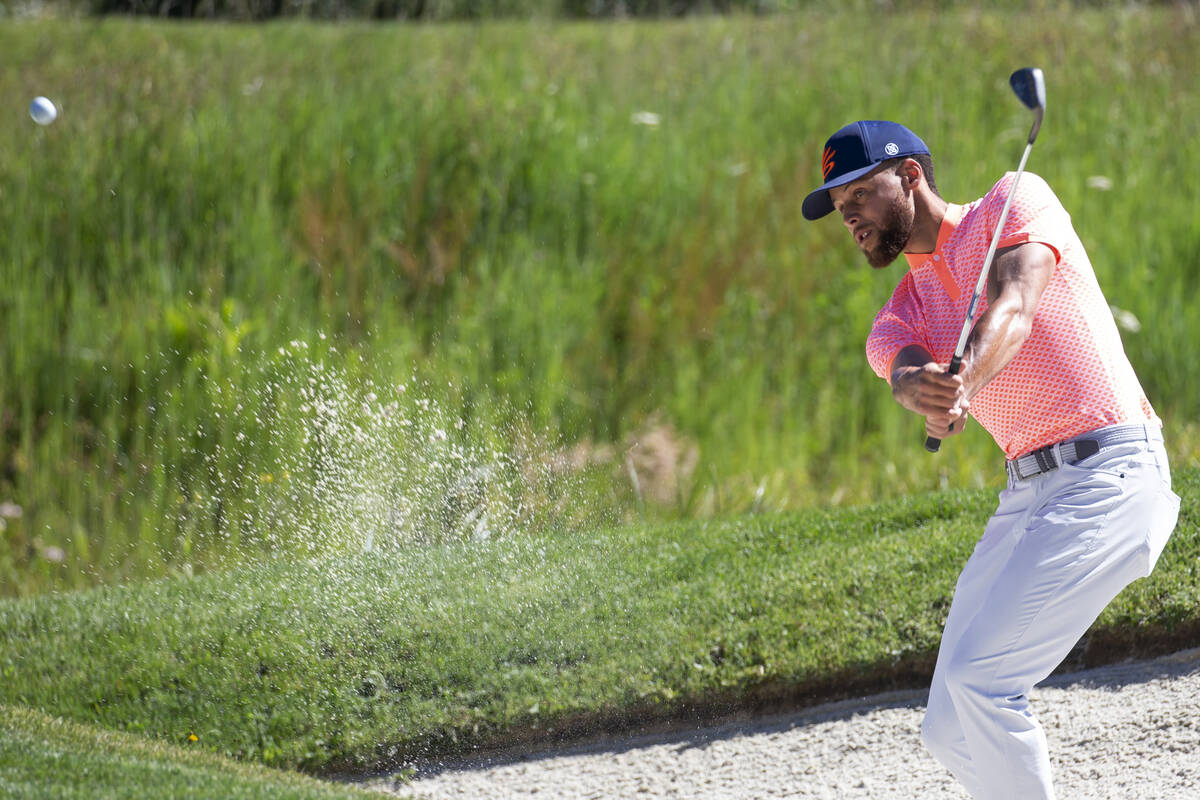 The Match is returning to Wynn Golf Club in Las Vegas for the eighth edition of the made-for-TV golf event, this time pitting championship teammates from different sports in a match-play event.
Super Bowl champions Patrick Mahomes and Travis Kelce will face NBA champions Stephen Curry and Klay Thompson in the event set for June 29.
The 12-hole match will begin at 3:30 p.m. and be broadcast on TNT. Players will wear microphones and have earpieces in to talk with commentators and studio guests throughout the competition.
Previous versions of The Match have featured some of the top professionals, starting with Tiger Woods and Phil Mickelson going head-to-head at Shadow Creek in 2018, and Brooks Koepka and Bryson DeChambeau facing off on Thanksgiving in 2021 at Wynn. Other events have mixed in athletes from other sports, including Peyton Manning, Tom Brady, Aaron Rodgers, Curry and Mahomes.
The twist for this year's event is having members of the current NFL and NBA championship teams playing against each other.
The sometimes serious, sometimes playful matches have raised more than $35 million for local charities and paid for more than 27 million meals for Feeding America.
Usually closed to the public, this year's event will have some availability for fans interested in attending. Capital One cardholders will have the opportunity to purchase tickets in a limited, exclusive sale. Both general admission and VIP packages will be available. Pricing and details of when tickets are available have not been announced.
Greg Robertson covers golf for the Review-Journal. Reach him at grobertson@reviewjournal.com.