New LPGA match-play event coming to Las Vegas
Updated February 18, 2021 - 5:28 pm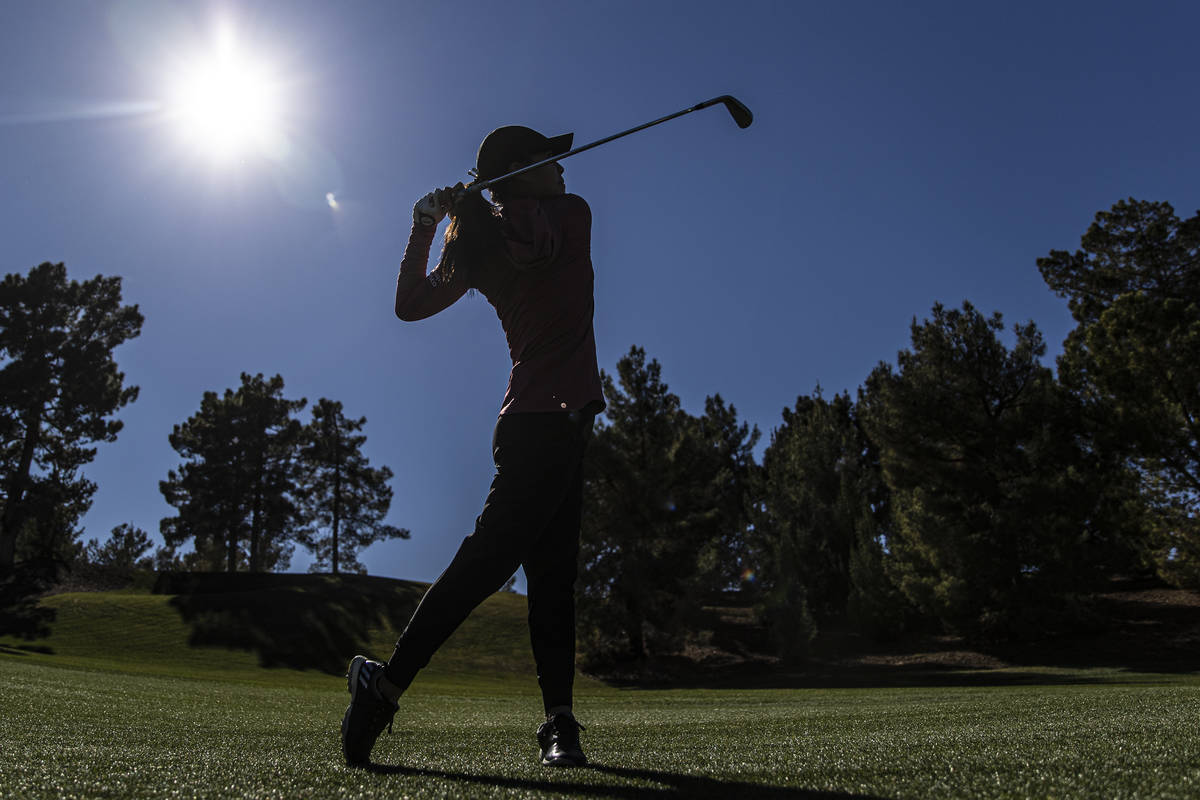 A new match-play event on the 2021 LPGA schedule is officially coming to Las Vegas.
The inaugural Bank of Hope LPGA Match Play will be held May 26-30 at Shadow Creek Golf Club. It will feature 64 of the world's top golfers playing for a $1.5 million purse.
"We are extremely pleased to once again partner with the LPGA and inaugurate a highly anticipated LPGA match-play competition as title sponsor," said Kevin Kim, chairman and CEO of Bank of Hope.
The tournament will be played the week before the Women's U.S. Open at the Olympic Club in San Francisco. The proximity of that event should help attract most of the top players to Shadow Creek.
For Danielle Kang, the fifth-ranked player in the world, the Bank of Hope will be a home game for her for the first time as a professional. Not only is she a Las Vegas resident, but as an ambassador for MGM Resorts, she has played many rounds at Shadow Creek.
"It's pretty amazing to have a tournament out here," Kang said Thursday. "It's one of the best courses in the United States, in my opinion."
Whether spectators will be allowed at Shadow Creek for the tournament is a long way from being decided. The LPGA Tour has not had any fans since play resumed last June. But late May is still three months away.
Kang, for one, would hope to see them.
"Especially for match play, I think it would be a really good fan engagement," she said.
Full qualification information to determine the field will be finalized in the coming weeks, LPGA officials said.
The 64 players will be divided into 16 groups of four players, with three days of round-robin matches to determine a final 16-player bracket. From there, a single-elimination event will take place.
Other than the bi-annual Solheim Cup, it will be a rare opportunity for professionals to play a match-play event, something they did often as amateurs.
"I've always loved match play," Kang said. "I like a one-on-one game more than anything. I really like the mindset."
This new event adds to a growing list of professional golf events in Las Vegas. The PGA Tour already plays annually at TPC Summerlin, and the Korn Ferry Tour is bringing a new event to Paiute Golf Resort in April.
In addition, Shadow Creek hosted a second PGA Tour event in the area last fall with the CJ Cup, which moved from South Korea because of the coronavirus pandemic.
"The PGA Tour, when they were here for the CJ Cup, everybody talked about how incredible this golf course was, the condition of this golf course, the way it's designed," Kang said. "They just drooled over this entire place."
Yet when it came time to host a new event, Shadow Creek turned to the LPGA instead.
"I love the fact that they hosted a PGA Tour event and then decided to host an LPGA Tour event right after," she said. "It's a really, really great honor, and I'm excited to be a part of it."
Las Vegas had been a regular stop on the LPGA Tour for decades, but that stopped in 2006 with the end of the Takefuji Classic at Las Vegas Country Club.
Kang said she could have an advantage over much of the field at Shadow Creek because of her familiarity with the course.
"You have to play it a lot. This golf course is very tricky," she said. "One day you could shoot 8-under, the next day 8-over. It's very moody."
Greg Robertson is a freelance reporter who covers golf for the Review-Journal. He can be reached at robertsongt@gmail.com