Putter betrays Las Vegan in final round of LPGA event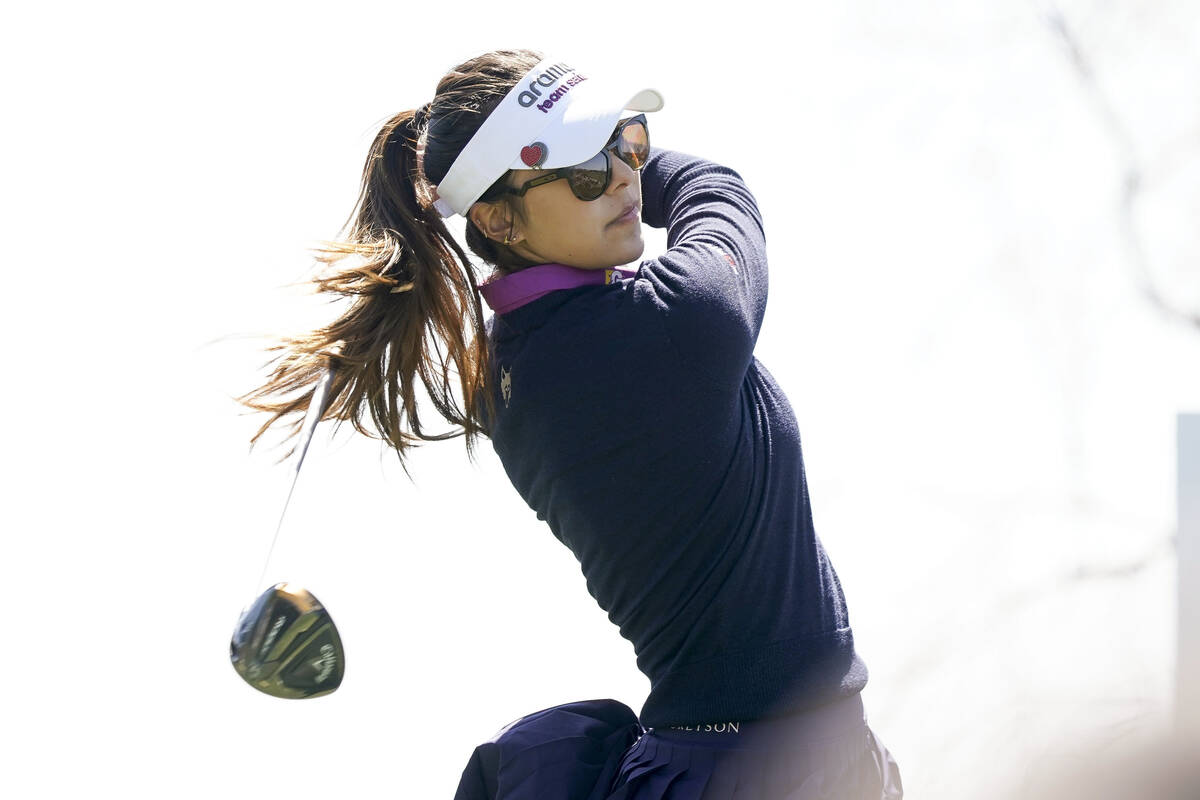 Getting in the hunt at tournaments and playing under pressure is often regarded as a major key in learning how to win at the highest levels of golf.
Las Vegan Alison Lee would beg to differ.
The LPGA veteran says experience has its downside when it comes to trying to win.
"A lot of people think the longer you're out here the more you mature, the stronger you get," Lee said at the Drive On Championship outside of Phoenix. "But I feel like the longer you are out here the more battle scars you have, so you always carry that with you."
Unfortunately for Lee, she added plenty more scars over the weekend. After sharing the first-round lead at Superstition Mountain and staying in the top five through the second and third rounds, Lee couldn't make a putt Sunday, shot a 3-over 75 to share the day's worst round in the field and tumbled into a tie for 34th place in the first full-field event of the season.
"So you are sometimes a little more nervous," Lee said of contending as a veteran on the tour. "You've seen the bad shots, and you're afraid of those shots, and you've seen bad rounds and you're afraid of those rounds as well."
It was a difficult final round to what had otherwise been an outstanding tournament for Lee, a former UCLA standout starting her ninth season on the LPGA Tour still searching for that elusive first victory.
"I feel like overall my game is pretty solid," she said. "I've definitely gained a lot of confidence over the last couple years. You know, when you shoot a low round and you make some birdies, you just try and learn from all those rounds and build on it."
Lee had a strong 2022 season, making 22 of 24 cuts with four top-10 finishes and ending up 43rd on the money list. The goal in 2023 is to improve on that effort.
"That's what golf is all about," she said. "It's making as many birdies as you can, shooting a low round and winning basically."
Augusta showcase
In just four years, the Augusta National Women's Amateur has become the nation's premier event for amateurs outside of the U.S. Amateur. The players are the world's cream of the crop playing on perhaps the most iconic course in the United States.
And this week, Coronado High School junior Yana Wilson will be right in the center of the action. The Henderson resident is in the exclusive 72-player field after winning the U.S. Junior Amateur in 2022, a victory that also earned her a spot in the U.S. Women's Open at Pebble Beach in July, among other perks.
Wilson will look to improve on her effort at Augusta last year, when she played her first two rounds in 9 over and missed the cut by four shots.
New season, new name
The name on the LPGA leaderboard might not be familiar, but the player certainly is to Las Vegas golf fans.
Former UNLV star Dana Finkelstein in now Dana Fall after she got married in February in a ceremony atop Superstition Mountain, site of last week's LPGA Drive On Championship. Dana, her husband, Henry, and his sister Belle hiked 90 minutes in the dark to the top of the mountain for a sunrise ceremony that Belle officiated.
Fall is starting her sixth season on the LPGA Tour.
Cause for concern
It's never good when a player with a serious injury history withdraws early in a tournament, but what happened to Las Vegas star Danielle Kang last week in Arizona is apparently unrelated to her back issues that kept her out for three months in 2022.
Kang withdrew after 14 holes in the Drive On Championship's first round with what LPGA officials called allergies.
Kang is in the field for this week's LA Open in Palos Verdes, California.
Greg Robertson covers golf for the Review-Journal. He can be reached at grobertson@reviewjournal.com.
Pro schedule
PGA Tour
Event: Valero Texas Open
When: Thursday, Friday, 1-4 p.m. (TGC); Saturday, Sunday, 10 a.m.-noon (TGC), noon-3 p.m. (KSNV-3)
Where: TPC San Antonio
Purse: $8.9 million
2022 champion: JJ Spaun
LPGA Tour
Event: Dio Implant LA Open
When: Thursday, Friday, 4-6:30 p.m. (TGC); Saturday, Sunday, 3-6 p.m. (TGC)
Where: Palos Verdes GC, Palos Verdes, Calif.
Purse: $1.75 million
2022 champion: Nasa Hataoka