Shadow Creek is star at 2023 LPGA Match Play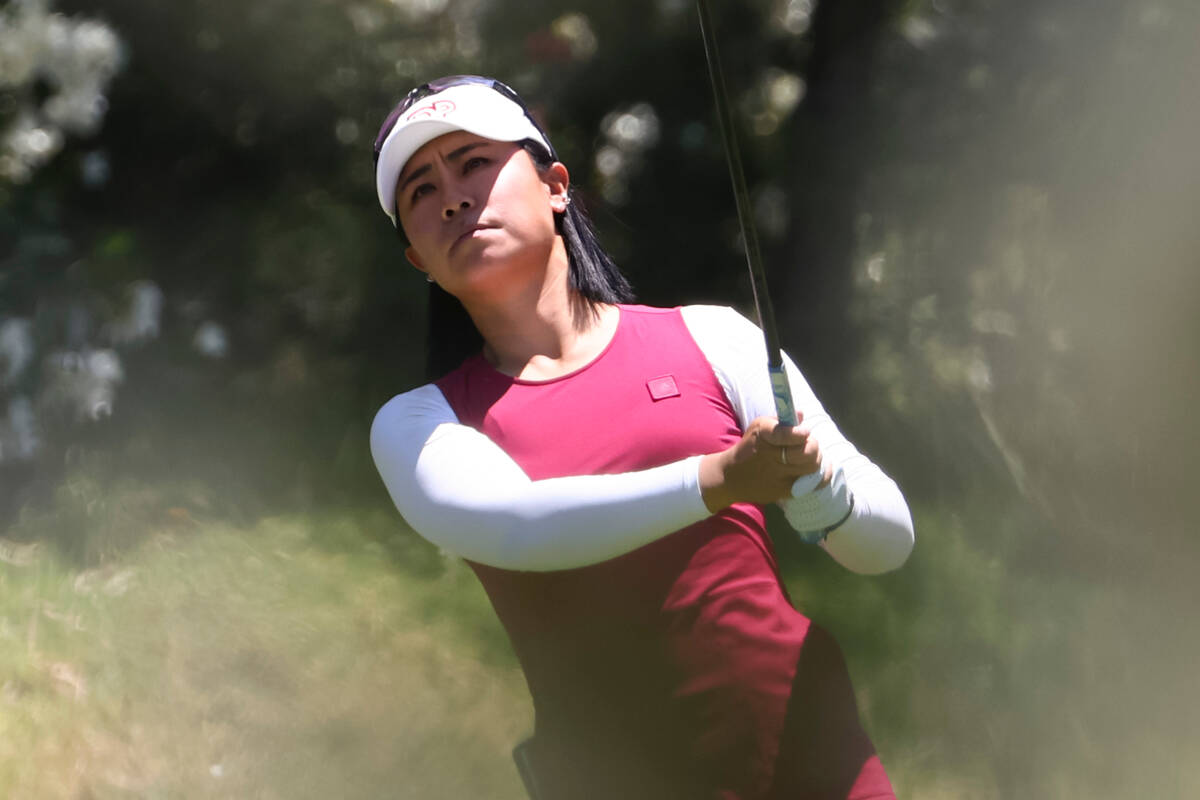 With a phenomenal golf course and the rare opportunity to play something other than a routine stroke-play event, Bank of Hope LPGA Match Play officials certainly hoped this week's event at Shadow Creek would deliver a who's who of the best women golfers in the world.
Instead, they're getting a who's who?
Just two players in the top 10 in the world rankings and six in the top 20 are in Las Vegas this week, providing an opportunity for some of the lesser known players to shine in an event which served as a major launching pad for several golfers last year.
Of the eight women to reach the quarterfinals at the 2022 Match Play, five went on to become first-time winners later in the season: Lilia Vu, Andrea Lee, Jodi Ewart Shadoff, Gemma Dryburgh and Ayaka Furue.
Vu is back this year, this time as both a major championship winner and the top seed in the tournament. She headlines a field that includes other major champions like Brooke Henderson, Danielle Kang, Anna Nordqvist and Jennifer Kupcho.
The lack of Nelly Korda, Lydia Ko, Jin Young Ko, Minjee Lee and other top players in the field isn't an issue to those who are in Las Vegas.
"Regardless of who is in the field, it is the top players in the world, right?" said Ally Ewing, the 2021 champion. "So when you win a match, you're beating someone who's capable of winning any week on the LPGA Tour."
Kang said she understands players all have their own reasons for playing or skipping particular events, and she holds no ill will toward anyone bypassing Las Vegas. But as the unofficial tournament host on her home course, she is disappointed.
"It's just maybe I'm a bit more sensitive about it since it's my home and it's a great golf course and I want the tournament to be here and I want the girls to experience it moving forward," she said. "If they would just appreciate where we are at, the golf course, the venue, the sponsors."
Those who do play and are successful are in for a long, difficult week. Players have been divided into 16 pods of four players each for three days of round-robin play. The winner of each pod will move on to the knockout rounds on the weekend, with the round of 16 and quarterfinals on Saturday and the semifinals and finals on Sunday. Players that make it to the end will play in the neighborhood of 120 holes over five days in what should be 90-degree heat.
"It's hard. It's a grueling week," Ewing said. "For me, I would never ever take back the win that I had two years ago, but it did set me back for the U.S. Open. I was just tired. I was exhausted. But it is an absolutely phenomenal event. That's why I come back every year."
Shadow Creek's reputation is one of the reasons why LPGA rookie Linn Grant has made the trip from Sweden specifically to play the tournament. Grant already has 10 professional wins, including five on the Ladies European Tour, at the age of 23. Shadow Creek marks her first U.S. event as a member of the tour as she previously was not allowed in the country due to her COVID-19 vaccination status.
"Obviously I haven't been in the U.S. for a while," said Grant, a star at Arizona State in college, of her decision to join the field. "But especially playing here, such a great golf course. I think everyone I talked to just said it's an amazing place."
Greg Robertson covers golf for the Review-Journal. Reach him at grobertson@reveiwjournal.com.
Up next
What: Bank of Hope LPGA Match Play
Where: Shadow Creek
When: Wednesday-Sunday
TV: First round, 10:30 a.m.-1:30 p.m. (TGC)
Wednesday matches
8 a.m. Allisen Corpuz vs. Daniela Darquea
8:10 a.m. Marina Alex vs. Lucy Li USA
8:20 a.m. Linn Grant vs. Maddie Szeryk
8:30 a.m. Eun-Hee Ji vs. Matilda Castren
8:40 a.m. Anna Nordqvist vs. Elizabeth Szokol
8:50 a.m. Andrea Lee vs. Lauren Coughlin
9 a.m. Lilia Vu vs. Lauren Hartlage
9:10 a.m. Nanna Koerstz Madsen vs. Albane Valenzuela
9:20 a.m. Carlota Ciganda vs. Amanda Doherty
9:30 a.m. Gaby Lopez vs. Pornanong Phatlum
9:40 a.m. Danielle Kang vs. Muni He
9:50 a.m. Alison Lee vs. Maria Fassi
10 a.m. Sei Young Kim vs. Peiyun Chien
10:10 a.m. Cheyenne Knight vs. Sarah Kemp
10:20 a.m. Xiyu Lin vs. Karis Davidson
10:30 a.m. Mina Harigae vs. Pajaree Anannarukarn
10:40 a.m. Jennifer Kupcho vs. Caroline Inglis
10:50 a.m. Aditi Ashok vs. Perrine Delacour
11 a.m. Leona Maguire vs. Linnea Strom
11:10 a.m. Narin An vs. Jenny Shin
11:20 a.m. Hae Ran Ryu vs. Lindsey Weaver-Wright
11:30 a.m. A Lim Kim vs. Frida Kinhult
11:40 a.m. Brooke Henderson vs. Yaeeun Hong
11:50 a.m. Jeongeun Lee6 vs. Sophia Schubert
Noon Maja Stark vs. Emma Talley
12:10 p.m. Jodi Ewart Shadoff vs. Yu Liu
12:20 p.m. Ayaka Furue vs. Celine Borge
12:30 p.m. Gemma Dryburgh vs. Stacy Lewis
12:40 p.m. Ally Ewing vs. Esther Henseleit
12:50 p.m. Angel Yin vs. Jaravee Boonchant
1 p.m. Celine Boutier vs. Min Lee
1:10 p.m. Paula Reto vs. Sarah Schmelzel