Las Vegas resident Kevin Na wins Shriners Open
Updated October 6, 2019 - 7:27 pm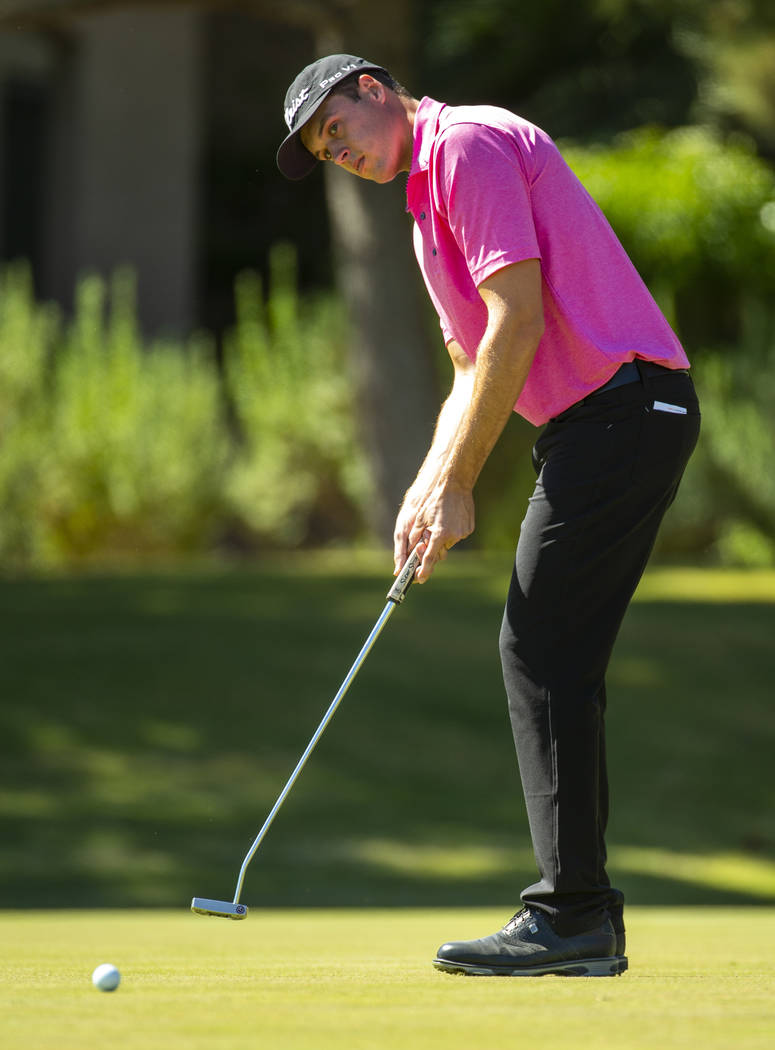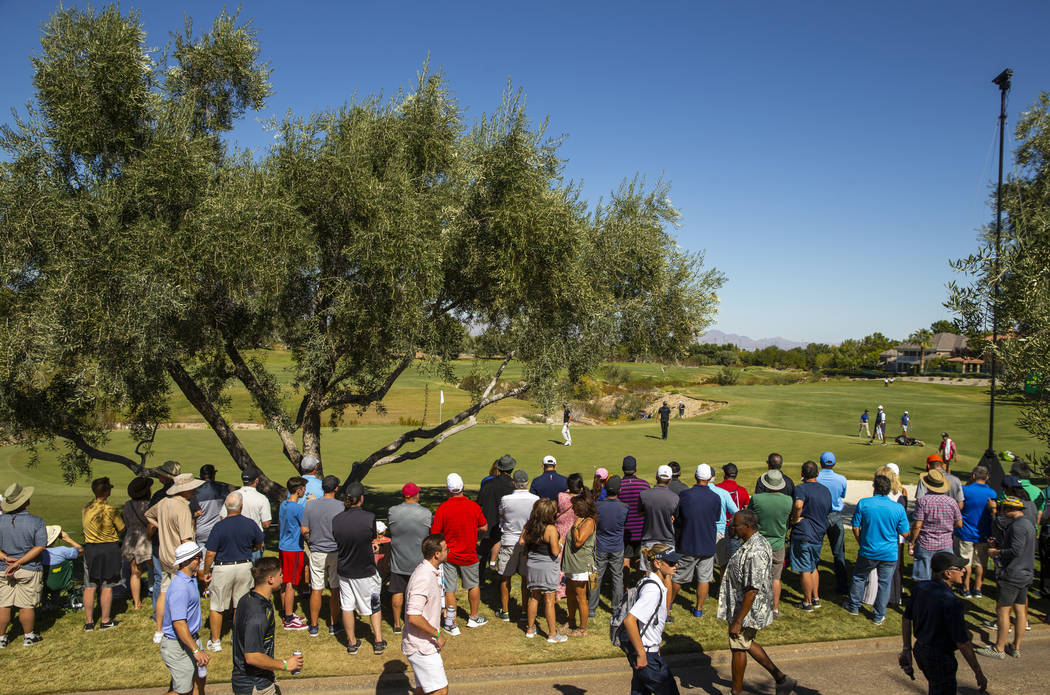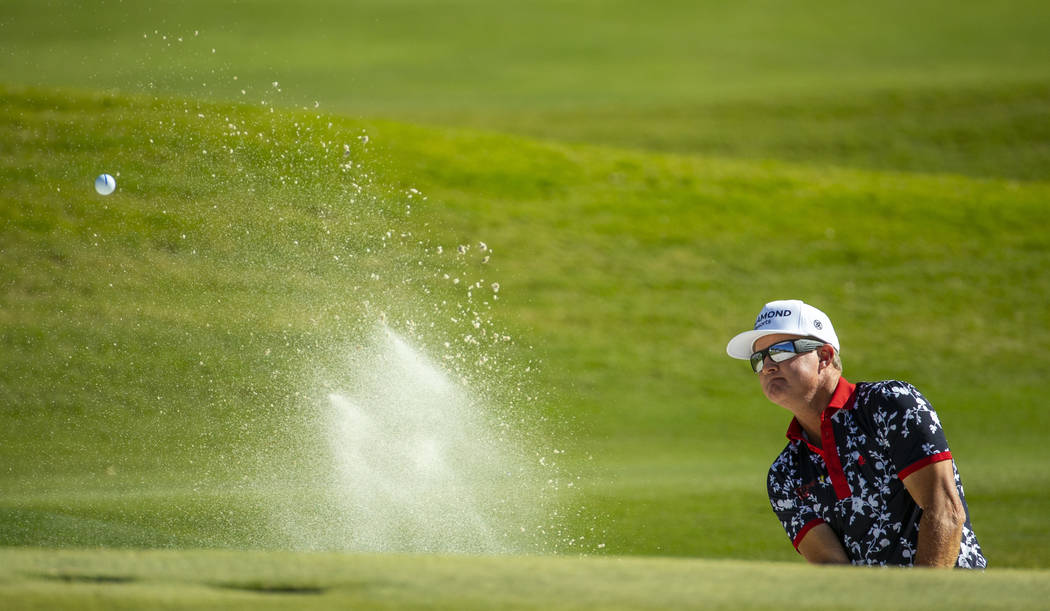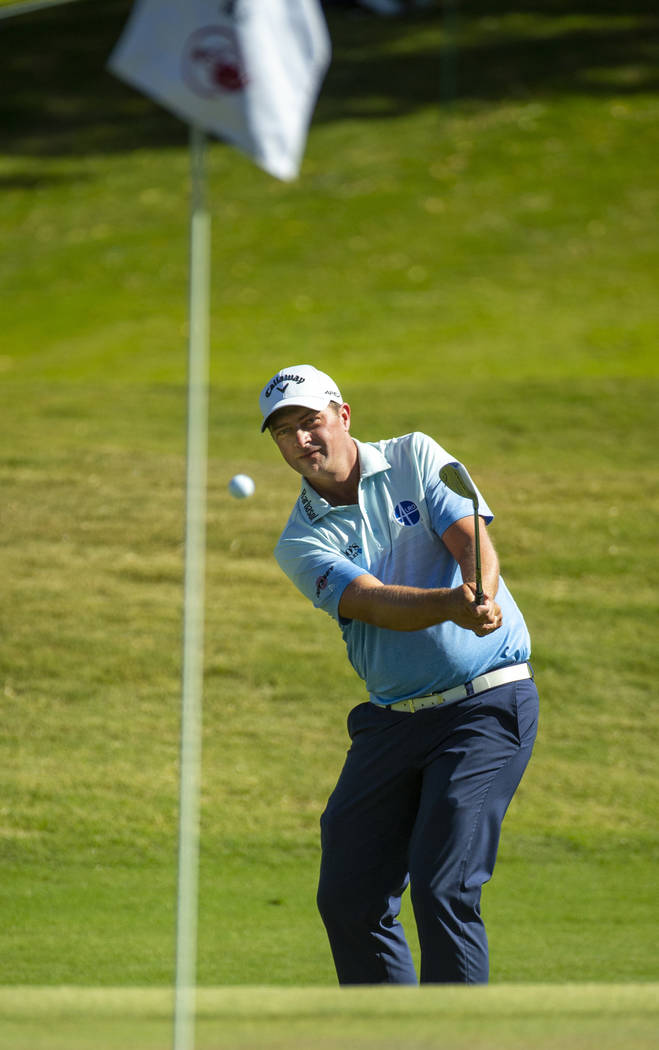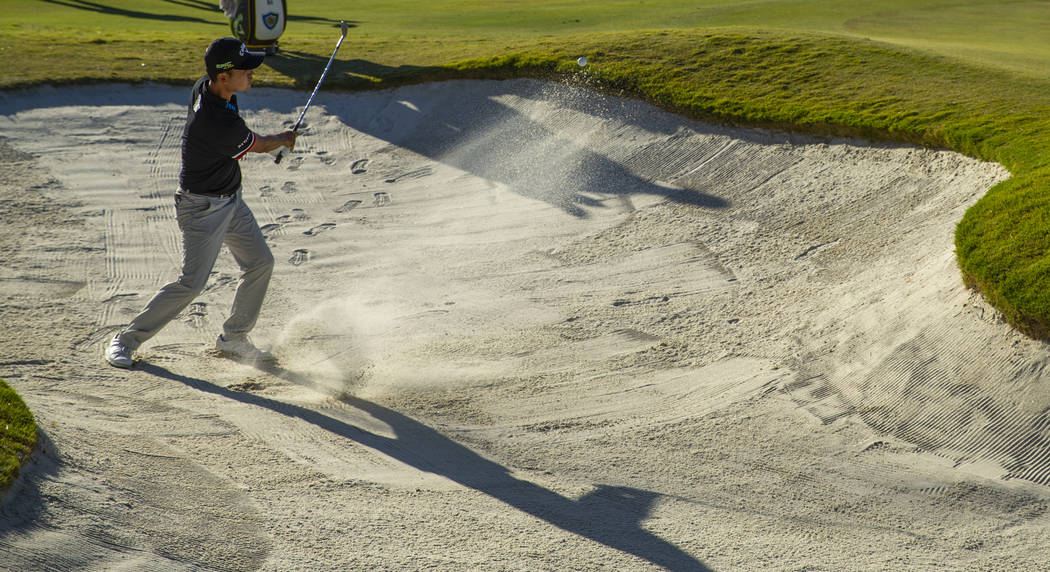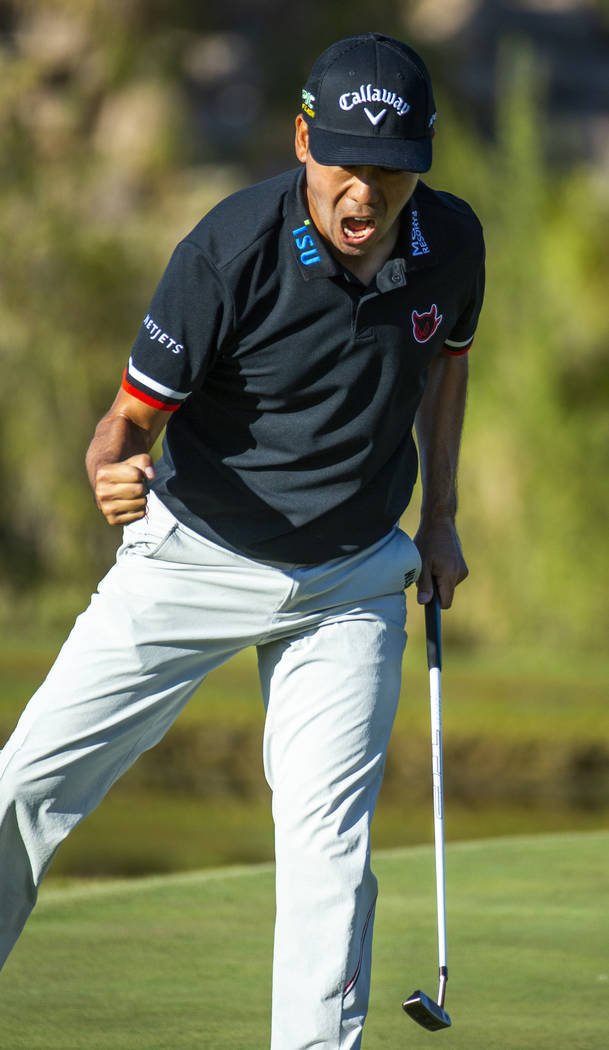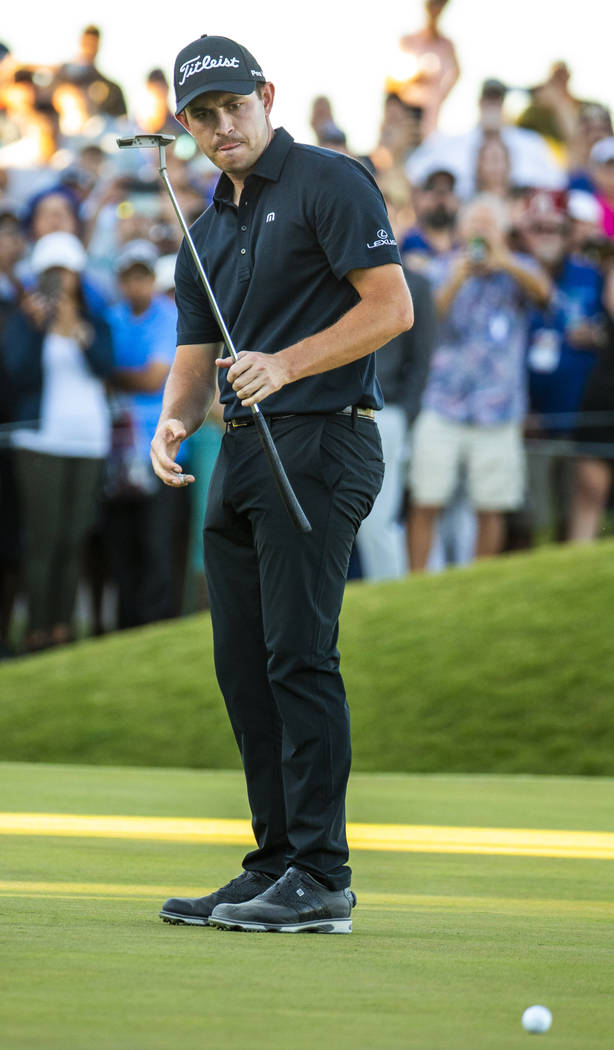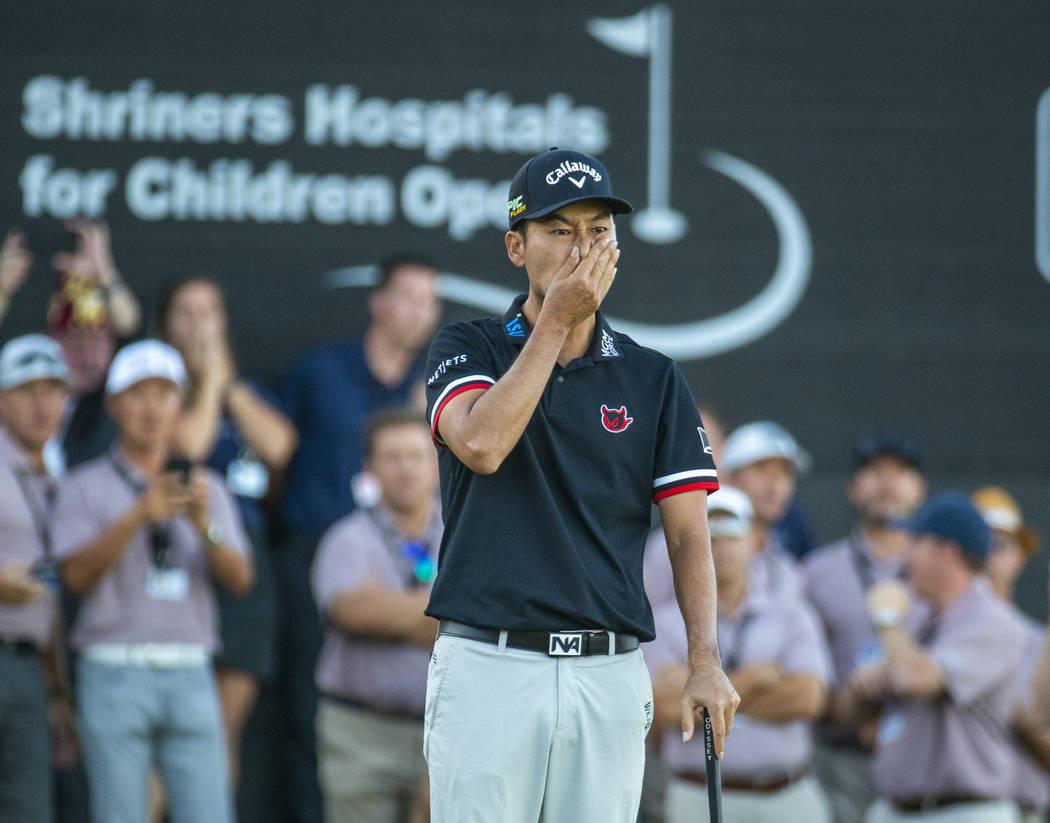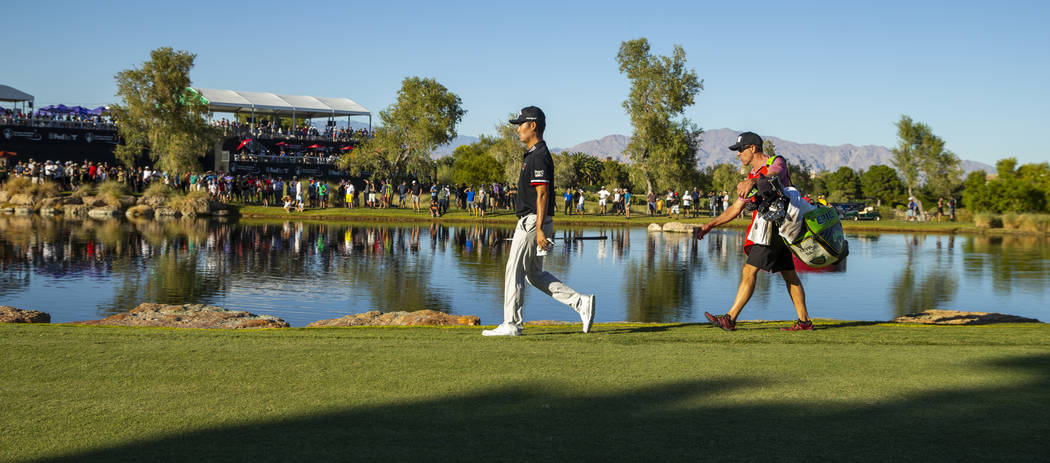 Las Vegas resident and longtime PGA Tour professional Kevin Na established a tour record by making 558 feet, 11 inches of putts during the first 72 holes of the Shriners Hospitals for Children Open. But that prolific accomplishment wasn't enough to hold off Patrick Cantlay in Sunday's final round.
He needed a couple playoff holes and a couple more timely putts to win the tournament for the second time.
Na parred the par-four 18th hole at TPC Summerlin to best Cantlay on the second hole of a sudden-death playoff to clinch his fourth victory on the PGA Tour. The 36-year-old South Korea native celebrated on the green with his daughter, Sophia, to a standing ovation from a spirited gallery.
Proving there is, indeed, no place like home.
"Hometown. Local support. What more can you ask for?" said Na, who also won the Shriners Open in 2011. "My family was here. My father got to see me win for the first time in his life. Very special day. … My father is the one who got me into the game of golf."
Na pocketed $1.26 million for the victory.
Na's putter propelled him to rounds of 63 and 62 on Friday and Saturday, and a three-day total of 22-under-par 191, But his spotty iron play on Sunday allowed Cantlay to overcome a four-stroke deficit and compete for what would've also been his second Shriners Open victory. He won in 2017.
Na made three birdies and one bogey on the front nine Sunday before triple-bogeying the par-4 10th hole and falling back toward the pack. He hit his first two shots into the rough, airmailed the green with his third shot and three-putted after reaching the green with his fourth.
All the while, Cantlay stayed steady with six birdies and two bogeys over his first 16 holes.
"I played really well. I hit a lot of putts that I thought were going in today that didn't," said a subdued Cantlay, whose second-place payday was $763,000. "All in all, playing really well. I'll take all this momentum into next week."
But Cantlay erred on the 17th by dumping his tee shot into the water and making bogey. Both players finished their rounds at 23-under 261.
Na and Cantlay both birdied the first playoff hole, the par-4 18th. And both hit gorgeous drives down the center of the fairway the second time around. But Cantlay's approach landed some 37 feet from the flag while Na hit his to 28 feet.
Cantlay left his first putt nearly 6 feet short and rolled his second one 18 inches too far. Na expertly two-putted and won with a par from 3 feet, 9 inches.
It won't count toward his record-setting total.
But it was equally as important.
"I know this golf course very well. I used to live around this area," said Na, who lives in Southern Highlands and plays out of Southern Highlands Golf Club. "I really felt like I was the favorite. The local support, the local crowd cheering for me really helped me, especially when it wasn't going well on the back nine."
Na, like so many other golfers on tour, is hoping for a bid on the U.S. Presidents Cup team captained by Tiger Woods. Eight of the 12 roster spots have been solidified, but Woods picks the other four at his discretion.
"I hope he texts me," Na said. "If not, I'm going to be texting him."
Contact reporter Sam Gordon at sgordon@reviewjournal.com. Follow @BySamGordon on Twitter.