Peter Uihlein, Bryson DeChambeau tie for lead at Shriners Open
November 3, 2018 - 4:46 pm
Updated November 3, 2018 - 7:10 pm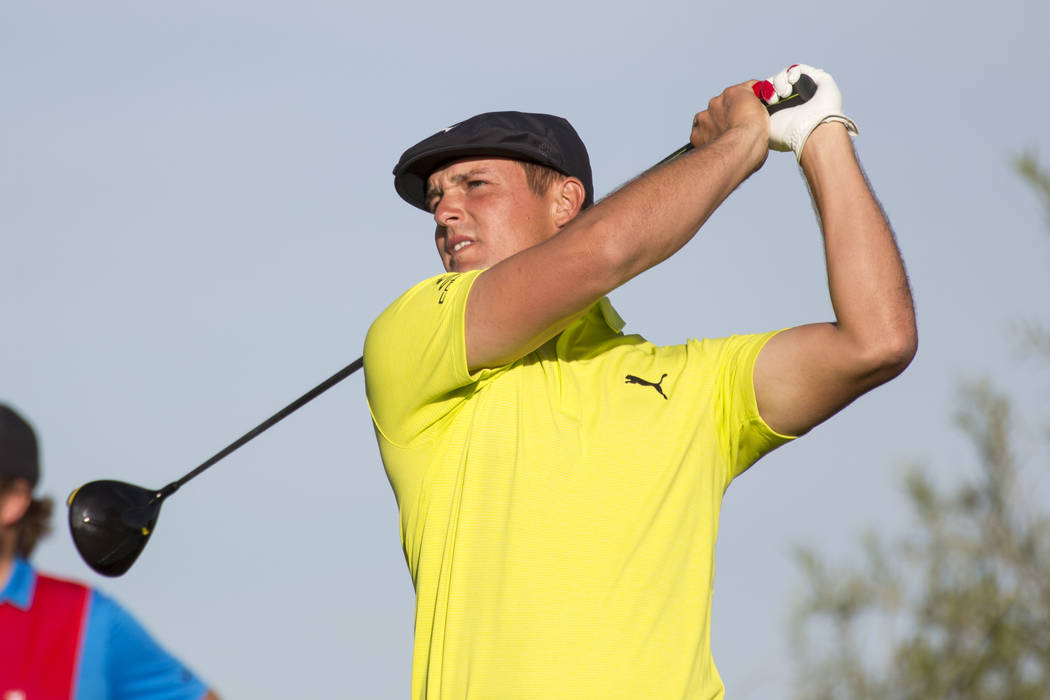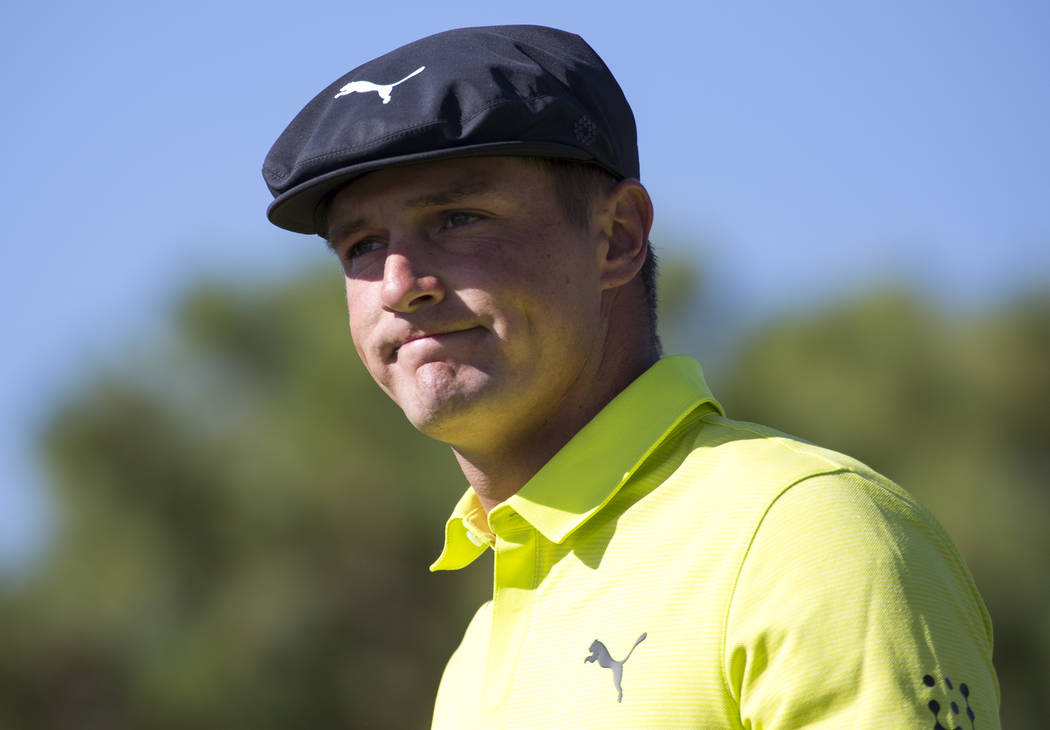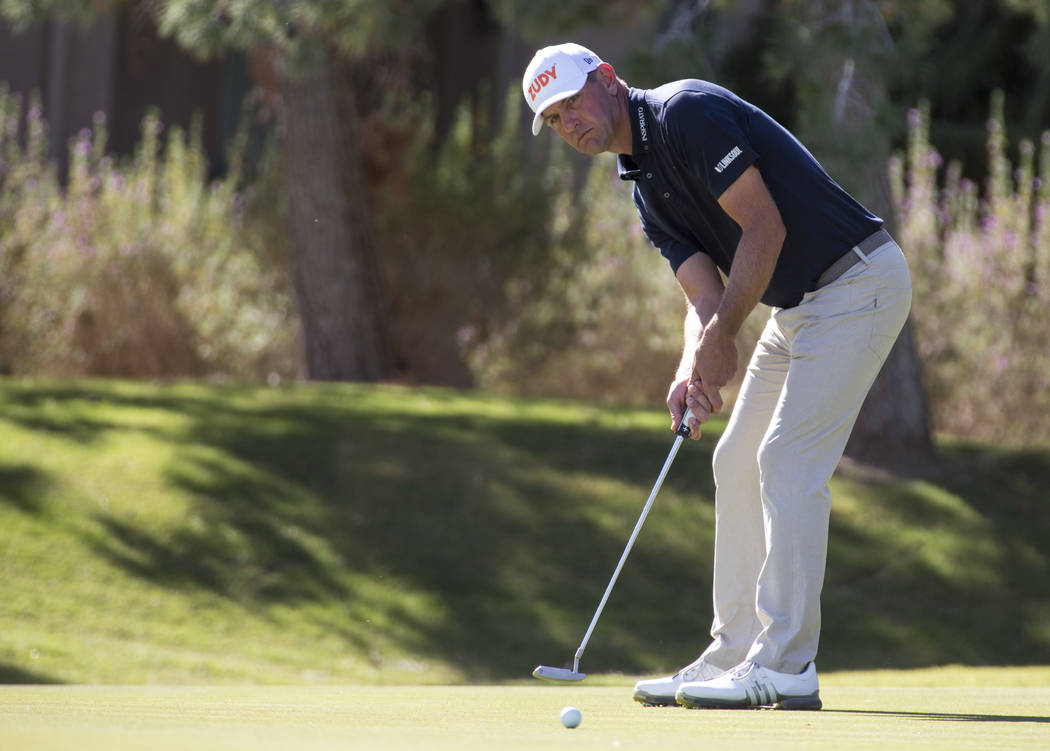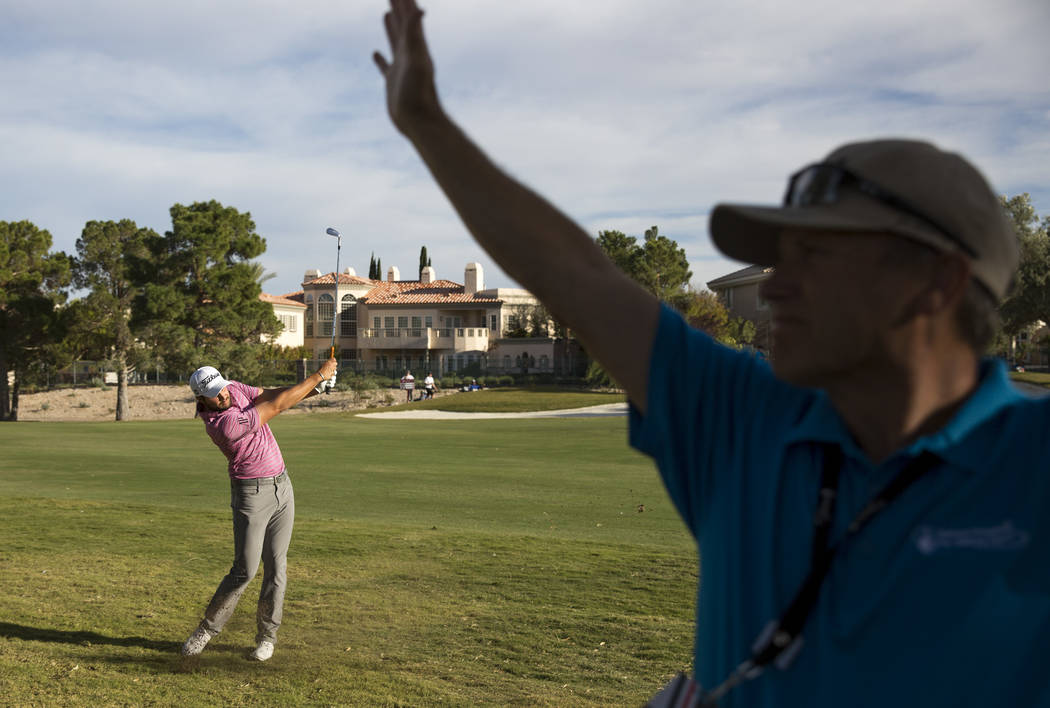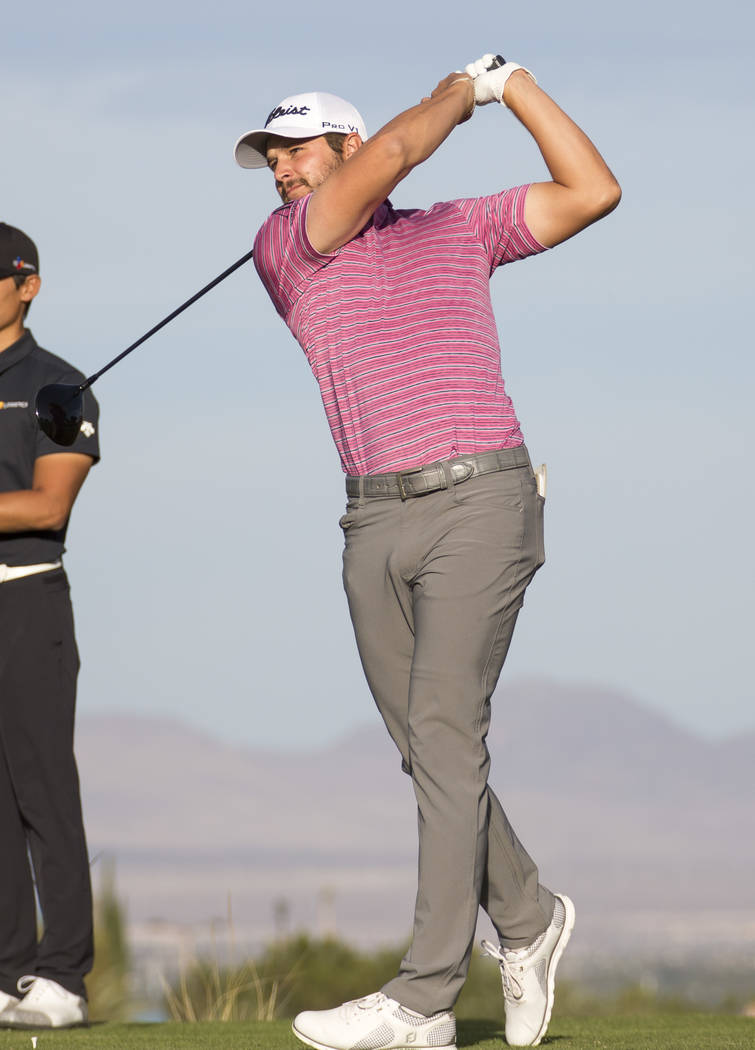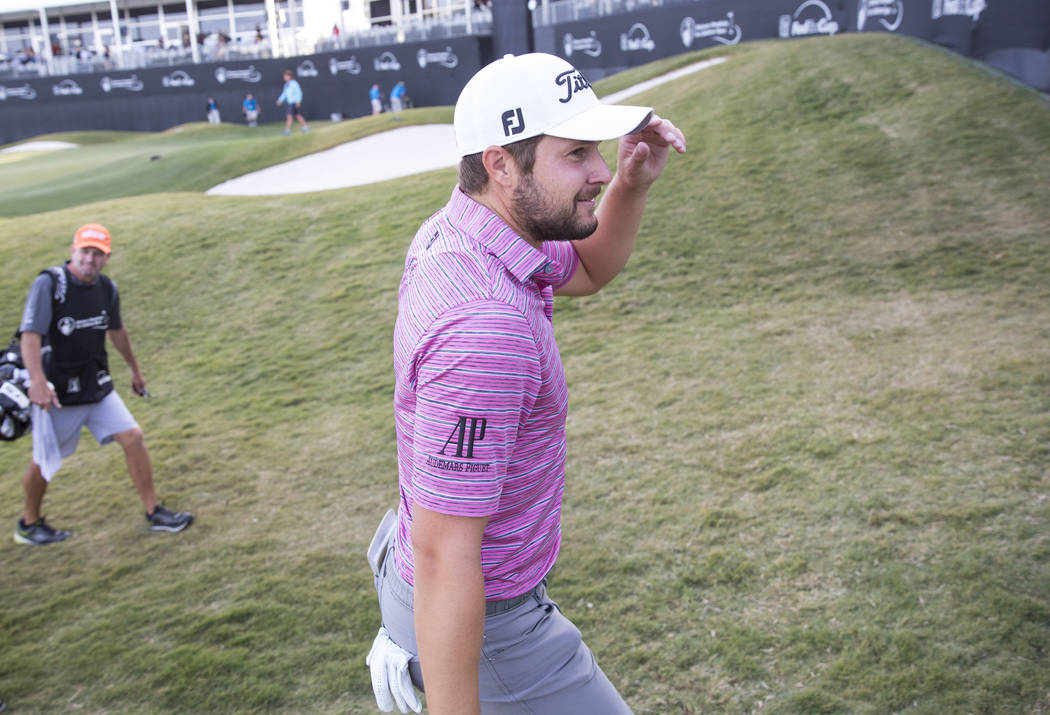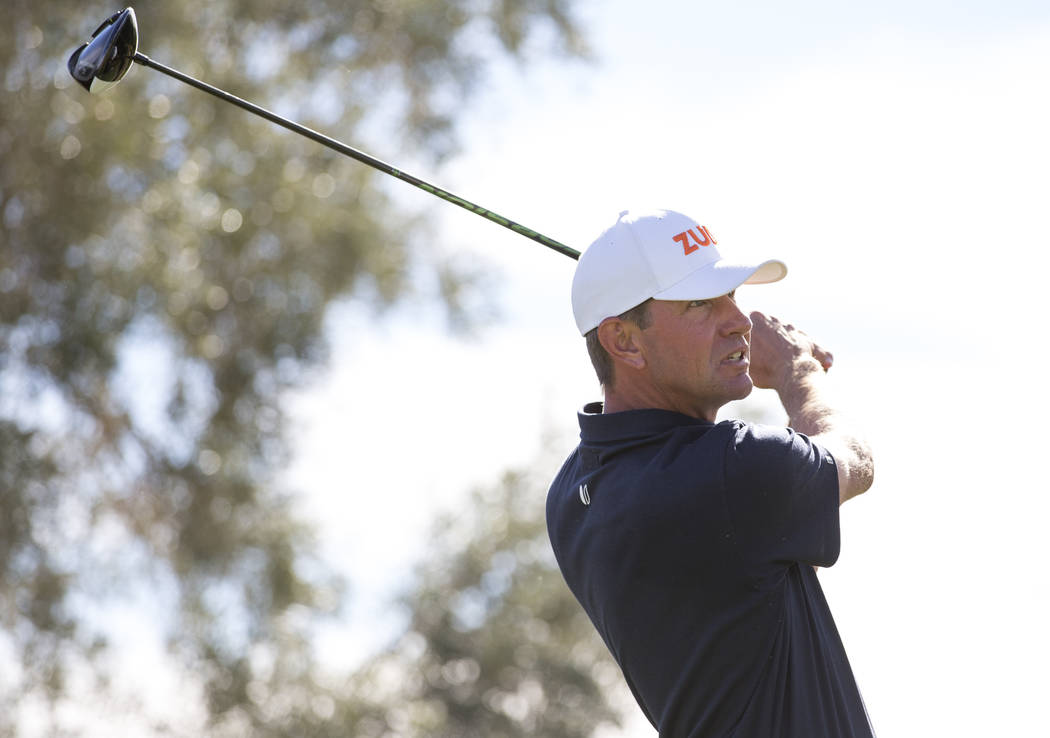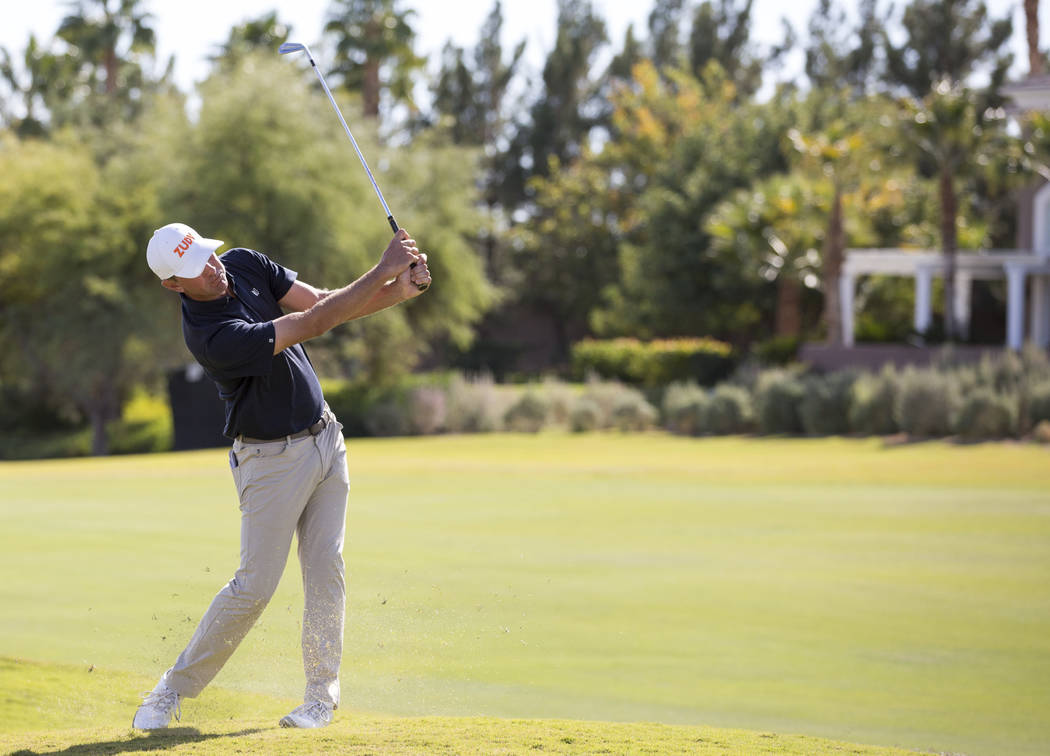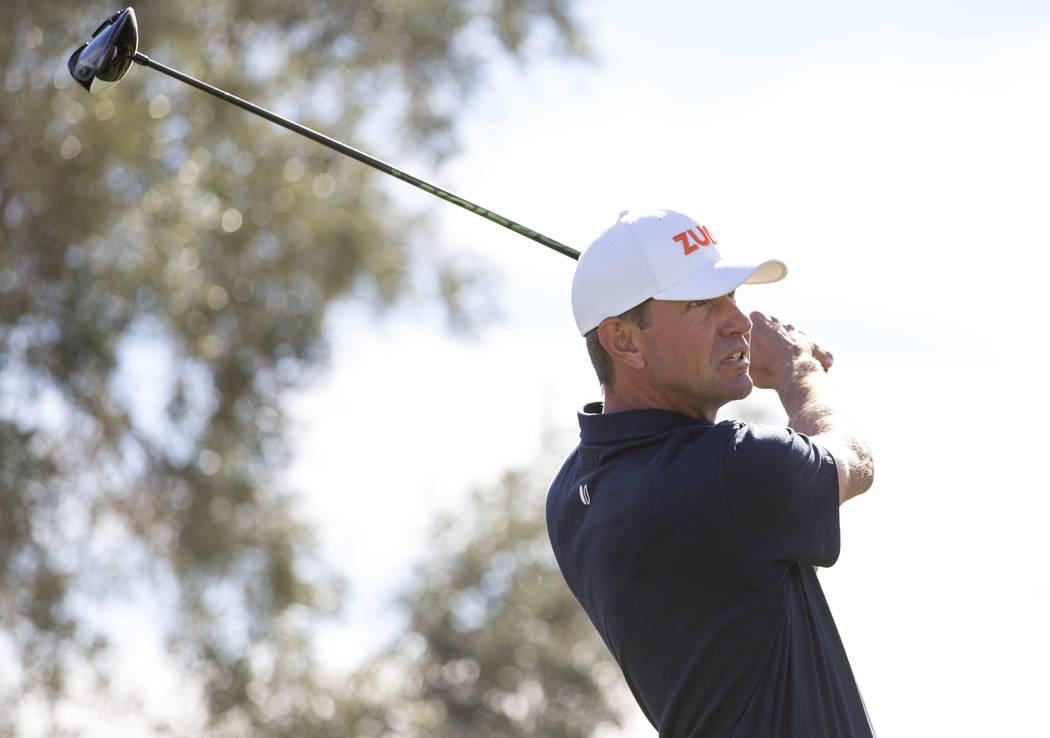 The fireworks began with a fizzle.
Lucas Glover needed something to spark a third-round rally at the Shriners Hospitals for Children Open, and staring at a four-foot par putt on his first hole wasn't exactly what he had in mind.
He missed.
But TPC Summerlin was in a forgiving mood Saturday. In all, 61 of 74 players —led by Glover's 10-under 61 — shattered par and set the stage for a wild finish Sunday.
"The hole looked like a bucket," Glover said.
Glover filled it with two eagles and seven birdies to tie his career-best round. His score was one stroke off J.J. Henry's course record 60 in 2013 and vaulted him from a tie for 31st to third place at 15 under.
He was one stroke back of Bryson DeChambeau and Peter Uihlein, co-leaders who refused to budge as birdies flew onto the leader board.
DeChambeau, seeking his third victory in his last five starts dating to his win at the Northern Trust in August, fired a bogey-free, 6-under 65 that included birdies on four of his last six holes. Uihlein, looking for his first PGA Tour win in 60 tries, overcame a bogey at No. 10 that briefly dropped him from the lead with two birdies down the stretch to shoot 68.
Defending champion Patrick Cantlay roared into contention with a 63 and was tied with Robert Streb (68) at 14 under, two strokes off the lead.
To a man, they spoke of confidently reading putts and gauging green speeds even better than the first two rounds. Steady breezes of 10-15 mph didn't faze the field.
The analytical DeChambeau offered a more clinical explanation.
"Your eyes are muscles and they change and adapt every single day in different lighting, so you just got to find out what works for you," he said.
DeChambeau wasn't shy about his chances to notch a fifth tour victory, either.
"I think if I putt really well tomorrow I'll be tough to beat," he said. "If I don't, a lot of things could happen."
Dechambeau, Uihlein and Glover will comprise the final pairing Sunday, but any of the 15 other players within six shots at 10 under or better could make a charge (see: Glover on Saturday).
"If it's windy, it could be tricky, but guys were still going low today," Uihlein said. "I think you can get after it. It will be a bit of a shootout."
Glover started on No. 10 and closed with a 41-foot putt for eagle at the par 5 ninth. He also dropped a 46-foot putt for eagle at the par 5 13th hole. In all, he needed 26 putts, 5.5 fewer than he averaged in the first two rounds.
"It was one of those days," he said. "Next thing you know, we start putting them in from everywhere."
Glover, the 2009 U.S. Open champion, played so poorly last season that he lost his PGA Tour status. He regained it with a 14th place finish at the Web.Com Tour Championship in September. Once ranked 15th in the world, the 38-year-old Glover came to Las Vegas ranked 145th.
He's played the Shriners Open six times, and can draw on a third-place finish in 2016.
Or just continue to see the hole like a bucket.
"I'm just excited to putt so well," Glover said. "I need to be smart and be aggressive where I can and make some putts. That's always the key for me, anyway."
Contact Tom Spousta at tspousta@reviewjournal.com or 702-387-2505. Follow@TheRealTSpou on Twitter.
Shriners Open scoring Saturday
Rounds below 70: 51
Below par 71: 61
Par and below: 67
Even par: 6
Over par: 7
Shriners Open scoring averages
Round 1: 70.34
Round 2: 69.11
Round 3: 68.56