Rickie Fowler looks to renew winning ways at Shriners Open
October 31, 2018 - 6:01 pm
Updated October 31, 2018 - 6:45 pm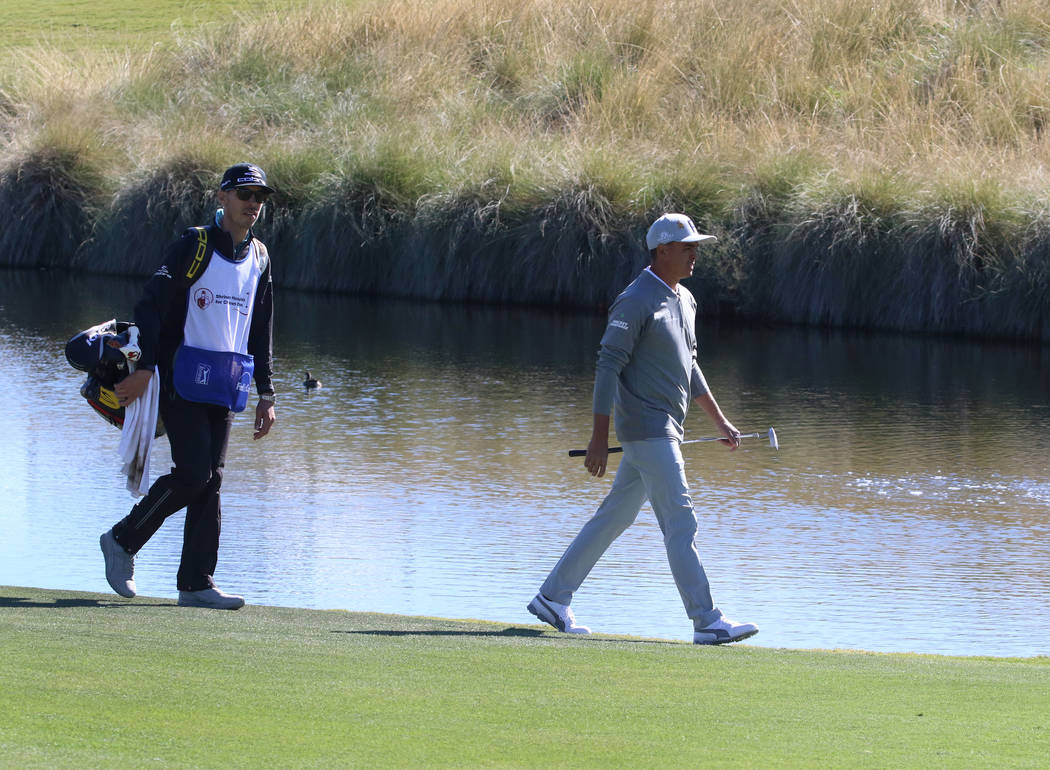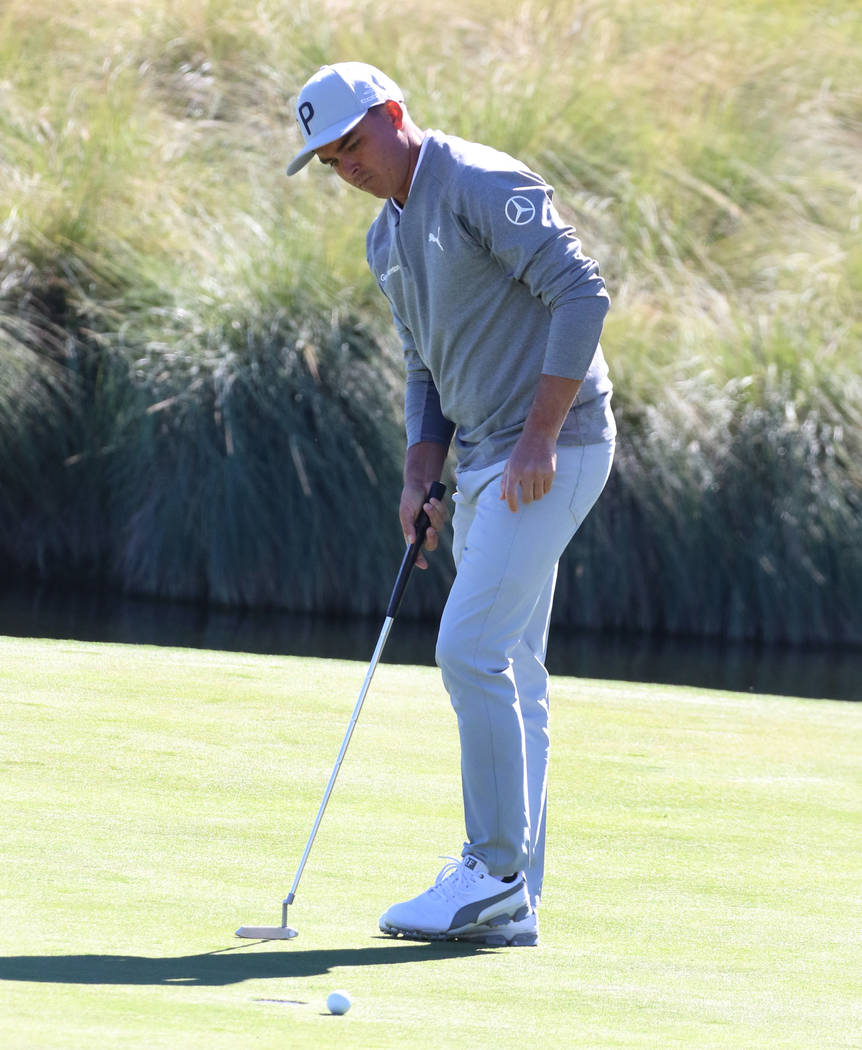 Rickie Fowler was a month shy of turning 21 when he made his professional debut at the 2009 Justin Timberlake Shriners Hospitals for Children Open.
At that age he wasn't old enough to legally do certain things in Las Vegas, including gamble in a casino. But the Southern California kid with the neon orange outfits and even brighter future was of age to wager his game was good enough to crash the PGA Tour.
"I lived here for a year when I first turned pro, just up the street actually," Fowler said Wednesday, pointing outside the gates of TPC Summerlin.
Fowler stopped short of sharing any wistful memories, but he's returned to the Shriners Open for the fourth time older, wiser and in search of a victory after going winless on tour last season.
A closer cropped hair style has replaced the flowing mane that endeared Fowler to younger fans back in 2009 when he finished tied for seventh with Matt Kuchar and Ryan Moore, one stroke behind Charley Hoffman and three shots back of winner Martin Laird.
Fowler won $113,700 in his debut that week, more than half of his nearly $200,000 total Shriners Open earnings. He also finished tied for 25th two years ago and tied for 22nd in 2010.
The goal remains winning, but as Fowler hits 30 on December 13 he better understands the bigger picture on and off the course.
"I don't measure all my success just off winning," he said. "I feel like I'm having a positive impact on the game of golf and doing a lot of things away from golf to kind of help build a legacy in a way.
"Yes, I want to win golf tournaments and majors, but there is so much more I want to do. (Like) being able to leave my mark when the time is up that's not just about trophies."
Golf history so far has reserved judgment, but with only four victories and several near-misses at major tournaments as highlights on his resume, Fowler appears ready to shift hard into the next phase of his career.
He fought through an injury to his oblique muscle late last season that caused him to miss the first two tournaments of the FedEx Cup Playoffs, returning healthy enough to notch top 10 finishes at the BMW Championship and Tour Championship.
"It wasn't bad, it wasn't great," Fowler said when assessing last season. "I would say the main goal going into this year is contend in those majors and go get one."
Fowler figures the British Open and Masters are his best chances to break through at a major.
"But really any of them work," he said. "If I'm playing well, doesn't matter where we're at. Links golf is my favorite, and who doesn't like Augusta?"
Fowler might like Augusta National, but the Masters hasn't been kind to him. He was runner-up by one shot to Patrick Reed this year and came close with a tie for fifth in 2014 and tie for 11th in 2017, when he led after 36 holes and was third heading into the final round.
Now he finds himself back at TPC Summerlin, where it all began as a 20-year-old rookie in 2009, ready to start fresh and perhaps mark another milestone.
"All of us want to win out here," Fowler said. "It just doesn't happen a whole lot. I need to make it happen just a little bit more for myself."
Contact Tom Spousta at tspousta@reviewjournal.com or 702-387-2505. Follow @TheRealTSpou on Twitter.
Rickie Fowler's history at Shriners Open
*2016: 72-65-70-68 — 275 (-9 T25)
*2010: 68-64-68-70 — 270 (-14 T22)
*2009: 67-64-69-68 — 268 (-16 T7)