Rickie Fowler shakes off cobwebs during Shriners opening rounds
November 2, 2018 - 6:21 pm
Updated November 2, 2018 - 6:48 pm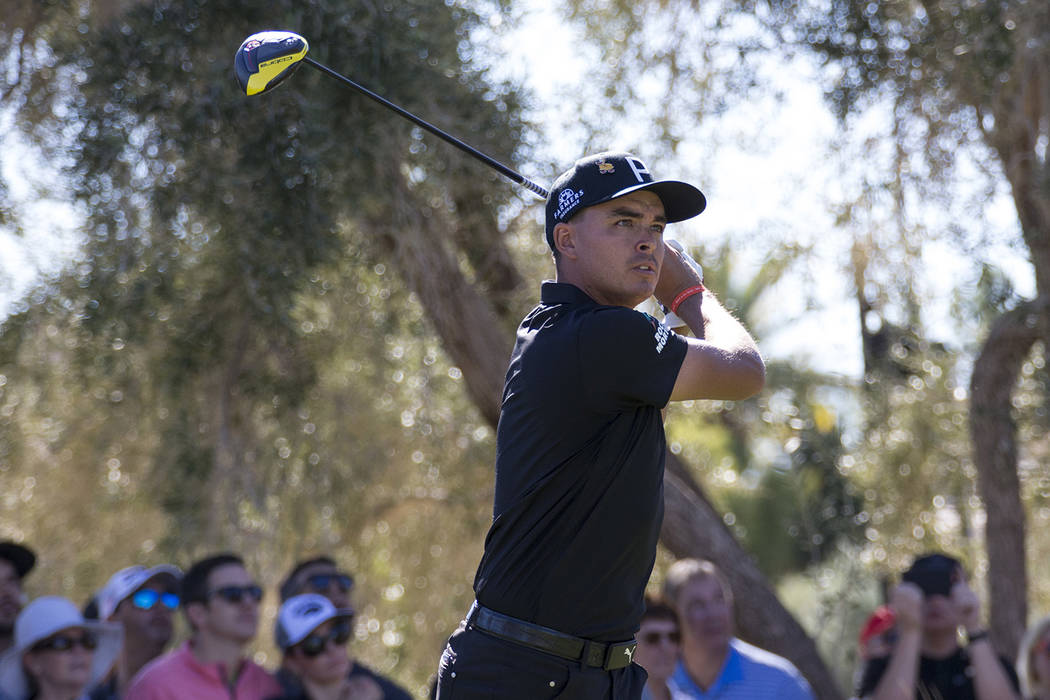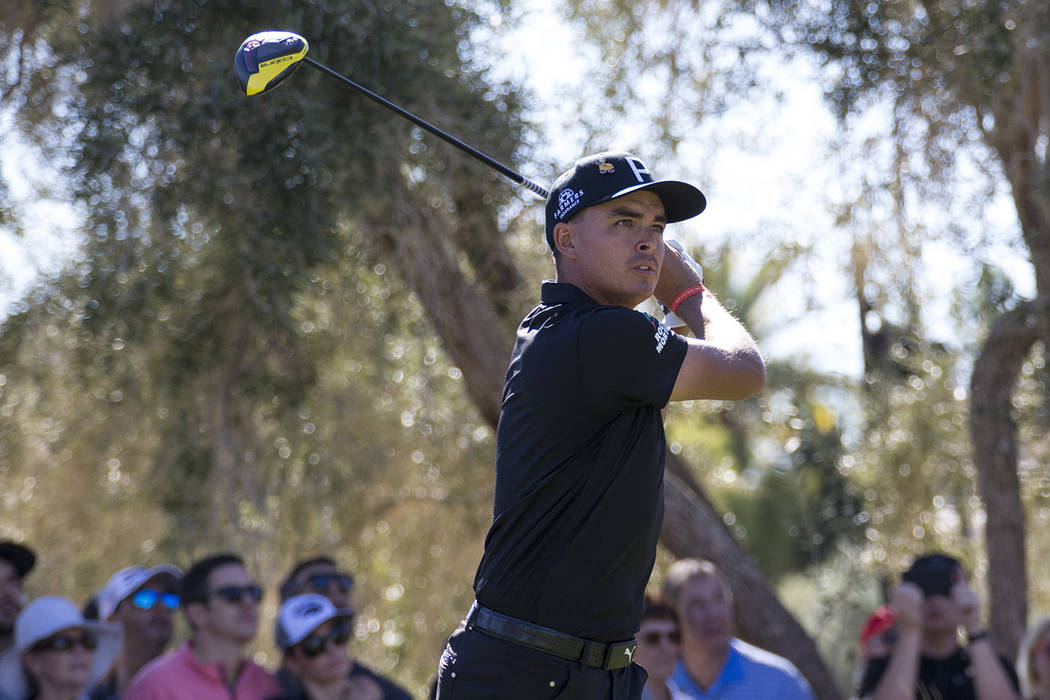 Rickie Fowler, a Las Vegas resident in 2009-10, is in the thick of the hunt at the Shriners Hospitals for Children Open.
Fowler is at 7-under 135 and tied for 12th through two rounds at TPC Summerlin and fairly satisfied after a hiatus from golf since the Ryder Cup in France ended in September.
"I am shaking some cobwebs and some rust off, but definitely enjoying being in Vegas," said Fowler, who has purchased a condo in the Summit in Summerlin, but still resides in Florida. "I lived out here for a year after I turned pro. It's nice to be back.
"I feel like we're off to a solid start after the first two days. Like I said, after basically coming off not playing a whole lot of golf, I'm happy where we're at."
Fowler, who played for the American team for the fourth time in the Ryder Cup, has had plenty of time to digest his team's loss and also observe the fall out.
"There's no second guessing (from me)," said Fowler, who went 1-3 in France. "We had a great time over there as a team. I know there was some stuff that came out, rumors or whatnot, a lot of stuff that was definitely not true. I think there was some stuff said.
"Who cares? I know I had a great time, and we had a great captain. No regrets. We just got beat. We didn't play well enough. They made more putts than us,so they won and we didn't. That's the way it goes."
When asked if he wanted to clarify some of the untruths from media reports, Fowler declined, but most likely he was referencing reports of a disagreement between Dustin Johnson and Brooks Koepka and other controversies created by Patrick Reed, who questioned captain Jim Furyk's pairings.
Harmon, Watney team up
The first home Nick Watney ever purchased was in the Green Valley area of Henderson and he still splits time between here and California. Watney is 4 under and tied for 49 th after two rounds and pleased to be back working with Butch Harmon, a fellow Henderson resident who operates his school at Rio Secco.
"Butch is a legend in the golf world and one of my mentors and friends and I love it," Watney said. "I played my best golf with him and it was an easy decision to work together again.
"We took a slight break and that happens sometimes in life, but I found my way back."
The Point Fan Experience
A top spot to view the action is the Point between holes 17 and 18. Five food trucks and activations from the Golden Knights and Raiders are available plus the Pandora Lounge and special drinks from Tito's and Casamigos.
Local, former champs report
Locals Wyndham Clark (-3), Scott Piercy (-5), Nick Watney (-4) and Aaron Wise (-3), and former champions Patrick Cantlay (-6), Martin Laird (-7), Davis Love III (-5) and Webb Simpson (-5) made the cut as did honorary local Johnny Vegas (-6).
Results for locals and former champs Ryan Moore (-4 and in) and Kevin Na (+1 and missed) were mixed. Locals Shintaro Ban (+2 at suspended play with one hole left), Alex Cejka (+1) and former 3-time champ Jim Furyk (+1) missed the cut, which was projected at 3 under.
The daily Shriners Open notebook is written by freelance writer Brian Hurlburt, a two-time author who has covered golf in Las Vegas for more than two decades. He can be reached at bhurlburt5@gmail.com or @LVGolfInsider.