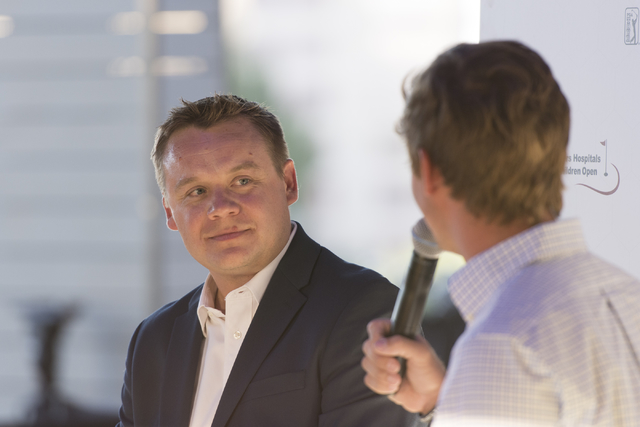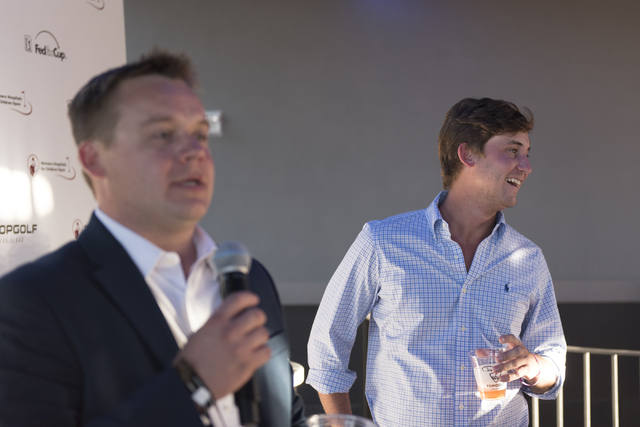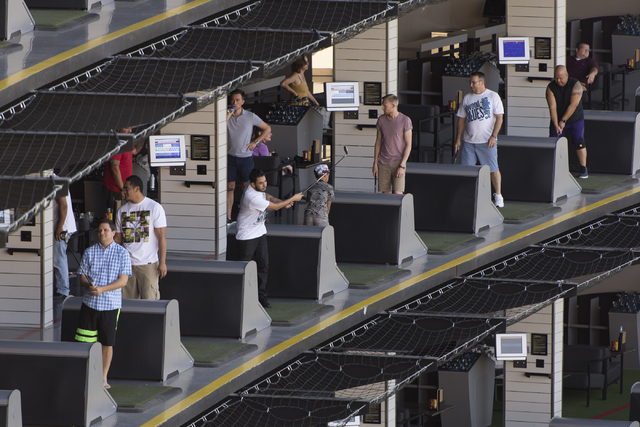 Smylie Kaufman intends to keep himself visible on the PGA Tour when the 2016-17 season begins in a few weeks.
The 24-year-old from Birmingham, Alabama, will be back in Las Vegas from Nov. 3 to 6 to defend his Shriners Hospitals for Children Open title at TPC Summerlin after posting a final-round 10-under-par 61 and winning by one shot for his first and only tour victory.
"Winning in Vegas changed everything for me," he said Monday at the tournament's media day at Topgolf Las Vegas. "It gave me security and confidence that I could compete against the best."
Kaufman won $2,508,174 in 2016, had four top-10 finishes and was 43rd on the FedEx Cup points list. He was in contention entering the final round of the Masters in April, starting the final round one shot behind leader Jordan Spieth. But Kaufman imploded with a 9-over 81 and finished tied for 29th place.
"It was an unbelievable learning experience," he said of going to Augusta National on Sunday with a legitimate chance to win. "I was fairly comfortable and confident when I got to the course. But I quickly found out that when there's so many people watching, there's a little bit of extra focus you've got to put in when you play the majors."
Kaufman also learned a tough lesson — listening to your body. He had developed tendinitis in his right wrist, and it set his game off-kilter. He said the wrist started hurting after the Masters, but instead of taking time off, Kaufman tried to play through the pain.
His game faltered. He missed the cut in four of his next five tournaments after the Masters, and he wound up missing the cut in 10 of the 28 events he entered.
"It led to some bad habits," he said of why his game fell off. "Looking back on it, I probably should have taken some time off. But when you're young, you think you can get through anything."
Kaufman hasn't played in a couple of weeks, and he will begin preparing for the 2016-17 season soon. He's scheduled to play in Napa, California, and Malaysia along with Las Vegas, and he's confident that if he's healthy, he can make a strong run at repeating at TPC Summerlin.
"I think the reason the course fits my game so well is that the ground is fairly hard and I seem to hit it way past everyone," said Kaufman, whose driving average was 299 yards last year. "That added distance helps me get close and gives me chances to score on the greens."
Tournament director Patrick Lindsey said Kaufman's sense of charity plays well in an event that is dedicated to helping children get healthy.
"Everyone loves him," Lindsey said. "He's so good with the fans, with the sponsors and with the Shriners. He understands what this tournament is about, and he's a great talent as well. His future is so bright."
Contact Steve Carp at scarp@reviewjournal.com or 702-387-2913. Follow on Twitter: @stevecarprj