Southern Highlands Collegiate features best of college golf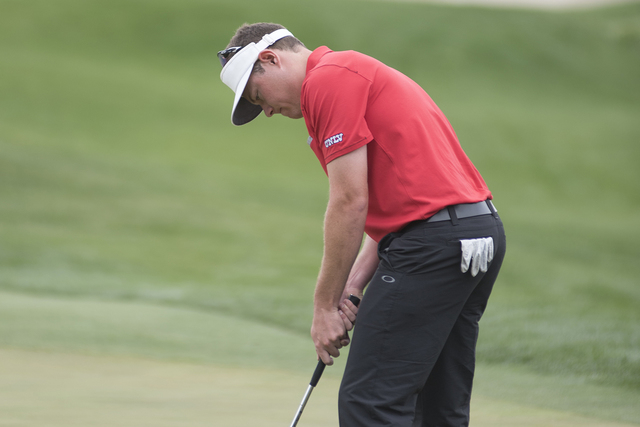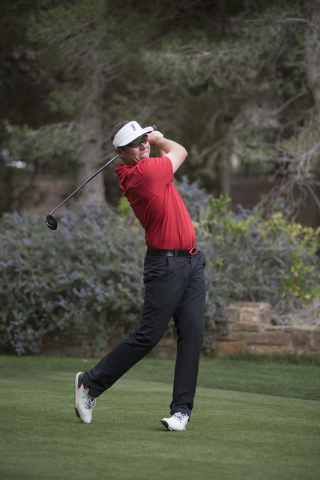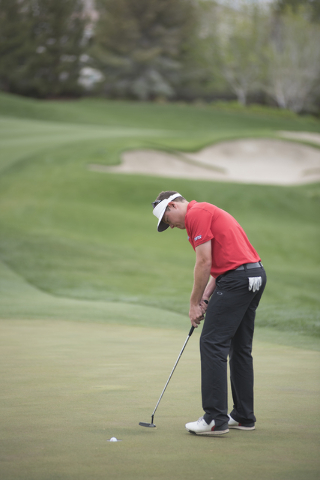 Pretty much the only college golf tournament more prestigious than the annual Southern Highlands Collegiate is the NCAA Division I Golf Championships. Played at the private Southern Highlands Golf Club, the event is the home tournament for UNLV men's golf and annually attracts some of the country's top players and teams.
This year's event runs Monday through Wednesday and is free to attend. Attending it offers an opportunity to watch some of the greatest young golfers as they make their way to the PGA Tour.
"There is no question that the tournament is one of the premier events in college golf," said Lance Ringler, Golfweek Magazine's pre-eminent college golf expert. "If you created a list of the four 'majors' in college golf, the UNLV tournament would certainly be one of them."
The list of champions and competitors of the tournament reads like a who's who of college and professional golf. Phil Mickelson. Ryan Moore. Billy Mayfair. Stewart Cink. Patrick Rogers. Camilo Villegas. Rickie Fowler. Charley Hoffman.
The Rebels have won the team title 11 times, including seven of the past 11 tournaments. Powerhouses Oklahoma State, Arizona State and UCLA also have won the tournament multiple times.
Opposing coaches covet receiving an invitation to Las Vegas. This year, Illinois, the top team in the nation, is playing, as is Alabama. The Crimson Tide won national titles in 2013 and 2014. Five of the top 10 teams in the nation will be in Las Vegas.
"Among the reasons this tournament is so special is the great quality and conditions of the course and the pride that the staff, ownership and membership of Southern Highlands have taken in it," UNLV coach Dwaine Knight said.
"Garry Goett has always been committed to hosting the best tournament in the nation. The teams relish the opportunity to play here because it offers one of the best fields in college golf year after year, and it is played on a championship course. It produces a great winner every year, and that team will have a legitimate chance to win the national championship."
Among the players probable to represent UNLV are senior captain A.J. McInerney and sophomore John Oda, along with Zane Thomas. Thomas, who is from Las Vegas, was left off the roster before his senior season when his grades and game suffered. But he earned his way back by rededicating himself to school and changing his mindset. Check out Thomas' blog about the ordeal at UNLVMensGolf.com.
Putter only part of it
Many believed former UNLV star Adam Scott would never win again on the PGA Tour after having to stop using an anchored-putting technique because of new rules. But Scott, who finished sixth at the 1998 NCAA Finals, won the Honda Classic last weekend.
Knight said he wasn't surprised because Scott was a great putter with the Rebels when he used a "normal" style and regular length putter.
Deal of the week
Dynamic online pricing for the Siena and Arroyo courses is available and allows golfers rate flexibility and a chance to get the best deals at slower times.
Stars on course
■ The annual Las Vegas Rugby 7's "Scrumble" is scheduled for Friday at Las Vegas Country Club. Among those scheduled to play are Sonny Bill Williams of the NZ All Blacks, Quade Cooper from Australia and Brian Habana from South Africa.
■Pop sensation Nick Jonas played Wynn Golf and Country Club recently.
The golf notebook appears Thursday. Freelance writer Brian Hurlburt is a two-time author who has covered golf in Las Vegas for more than two decades. He can be reached at bhurlburt5@gmail.com. Follow him on Twitter: @LVGolfInsider.
CALENDAR
Friday: Women's SNGA Fun Day at DragonRidge CC
Saturday, Sunday: Summerlin Amateur Championship
Monday, Tuesday: UNLV women's golf at Bison Tournament at Boulder Creek
Monday-Wednesday: UNLV men's golf at Southern Highlands Collegiate at Southern Highlands
March 13, 14: UNLV women's golf at Arizona Wildcat Invitational in Tucson, Ariz.
March 20: Boulder Creek Invitational, Golf Channel Am Tour
March 21: Movers, Shakers and Money Makers Pro-Am at Las Vegas Country Club
March 23: SNGA Tour at Wildhorse, Nevada state amateur qualifier #1
March 24, 25: LVJGA Challenge at Los Prados
March 29: Rebel Athletic Fund Scholarship Classic at Southern Highlands
March 30: Cystic Fibrosis event at DragonRidge Country Club
April 2, 3: SNGA Four-Ball Championship at Revere
April 12: SNGA Tour at Reflection Bay
April 16: Southwest Open at The Ranch, Golf Channel Am Tour
PRO TOUR SCHEDULES
PGA Tour
What: WGC-Cadillac Championship
Where: Blue Monster Course at Trump National Doral (Fla.)
When: Today-Sunday
TV: Today and Friday, 11 a.m.-3 p.m. on the Golf Channel; Saturday, 9-11 a.m. on the Golf Channel and 11 a.m.-3 p.m. on NBC; and Sunday, 10 am.-noon on the Golf Channel and noon-4 p.m. on NBC.
Last year: Dustin Johnson, in his fifth event since taking a leave of absence from the PGA Tour to iron out "personal issues," closed with a 3-under-par 69 to claim a one-stroke victory over J.B. Holmes, who blew a five-stroke lead in the final round by shooting 75.
LPGA Tour
What: HSBC Women's Champions on the Serapong Course
Where: Sentosa Golf Club in Singapore
When: Today-Sunday
TV: Today 8 p.m.-midnight; Friday, Saturday and Sunday, 9 a.m.-midnight; Golf Channel each day.
Last year: In a battle among the top three players in the Rolex Women's World Golf rankings, No. 2 Inbee Park of Bishop Gorman High School finished with a 2-under-par 70 to claim a two-stroke victory over No. 1 Lydia Ko of New Zealand, who also shot 70.