UNLV's Ryan Moore takes winning to the extreme on PGA Tour
August 17, 2016 - 10:04 am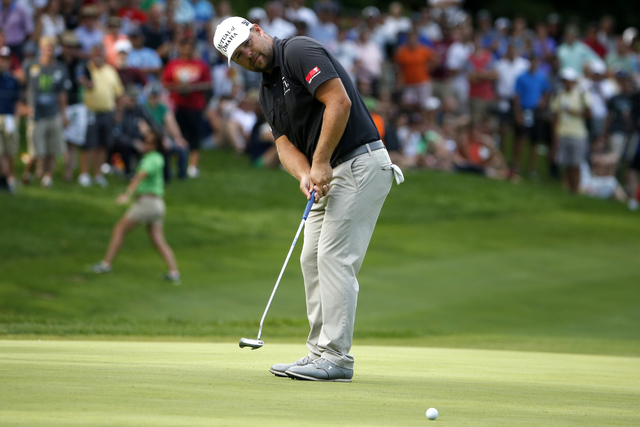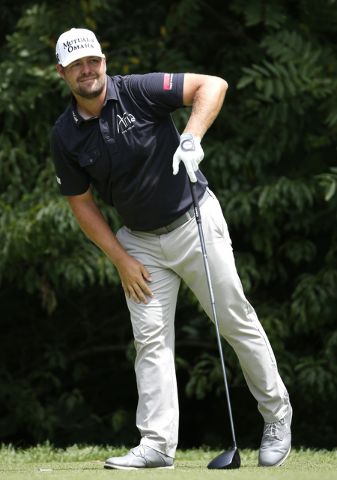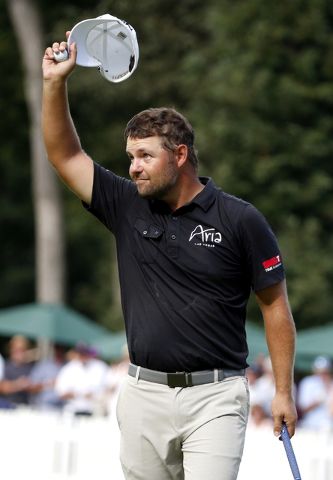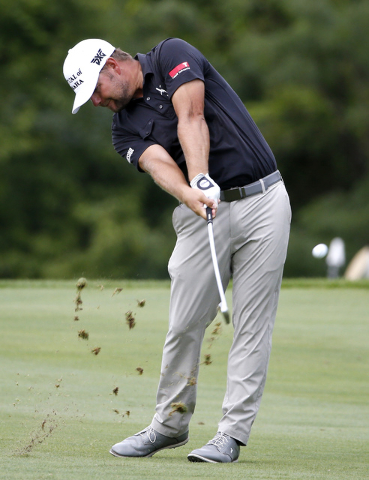 Ryan Moore, who is the best UNLV golfer in history, won the John Deere Classic last weekend and is playing very good golf lately. Through the John Deere event, Moore had made six cuts in a row and his previous eight rounds were at or under par. At the John Deere he was the top-ranked player in four major statistical categories: putting, tee-to-green, sand saves and scrambling.
However, his true Midas touch might have been agreeing to become the first golfer on tour to use clubs from a new company, Parsons Extreme Golf (PXG). Moore played prototype PXG clubs during the 2015 Hyundai Tournament of Champions and since then there has been a buzz about the clubs on and off all three major tours. Parsons Extreme Golf was created by GoDaddy.com founder Bob Parsons.
Any tour player can win a tournament, but how many can claim they were the first major ingredient in the creation of a global brand?
"I have to give a shout-out to my club company, PXG, and Bob Parsons," Moore told the media following his win. "The equipment is great and has been great. I've wanted to win for them. I was the first guy to sign with them, and that's been huge for me. The equipment has been incredible over the last year and a half for me, and that's a big part of the win today."
As he did with GoDaddy.com, Parsons has combined a quality product with unique marketing to earn worldwide attention. The signing of Moore, who has now won five times on the PGA Tour, was a key component of the PXG evolution.
"Today's victory is not only well-deserved, it's especially sweet," Parsons said in a statement. "I give Ryan a ton of credit for where PXG is today. He has believed in us and our vision since day one."
Only all-time greats can lay claim to helping brands go global, and Moore's time at UNLV was legendary and the foundation for his future success. As a junior, Moore won the NCAA individual title and then was victorious at the U.S. Amateur, the U.S. Public Links and a handful of other major tournaments. His amateur career has been compared to Bobby Jones, Tiger Woods and Jack Nicklaus, a few players who knew a thing or two about building iconic brands.
Other notable pros who play PXG include Billy Horschel, Zach Johnson, Charl Schwartzel and Cristie Kerr. Earlier this year James Hahn won the Wells Fargo Challenge and Rocco Mediate broke the all-time scoring record at the Senior PGA Championship playing PXG.
With the recent news about Nike Golf ceasing operations, it's anyone's guess who the next big name to switch to PXG will be. No matter who is next, it will always be Moore who was first.
PXG isn't sold in all golf stores but among the places they are available for demo in Southern Nevada is Las Vegas Golf and Tennis and they can be rented during rounds at Cascata.
REBELS PLAY U.S. AMATEUR
At the U.S. Amateur this week at Oakland Hills Country Club in Bloomfield Hills, Michigan, UNLV assistant golf coach Philip Rowe caddied for rising Rebel junior John Oda while rising senior Ben Davis caddied for former Palo Verde High School player and UC Santa Barbara rising junior Brandon Bauman.
Also in the field was South African golfer Garrick Higgo who recently orally committed to play for UNLV as part of the incoming 2018 class.
DEAL OF THE WEEK
The Top 100 Cascata is offering summer rates of $195 — a deal for this course — through August 22.
BEST FINISH FOR VEGAS PRO
Legacy Golf Club teaching and touring pro Jeff Gallagher finished tied for 18th at the U.S. Senior Open played at Scioto Country Club in Ohio last weekend, a PGA Tour Champions career best.
STARS ON, OFF COURSE
U.S. Women's Open champion Brittany Lang and husband Kevin Spann celebrated her win in Las Vegas by playing Southern Highlands with Southern Nevada Golf Association players and friends Kenny Ebalo and Shane Sigsbee. Sigsbee shot 62 during the round.
The golf notebook appears each Thursday. Freelance writer Brian Hurlburt is a two-time author who has covered golf in Las Vegas for more than two decades. He can be reached atbhurlburt5@gmail.com or @LVGolfInsider.