US Open Oakmont venue inspires $10 million putting championship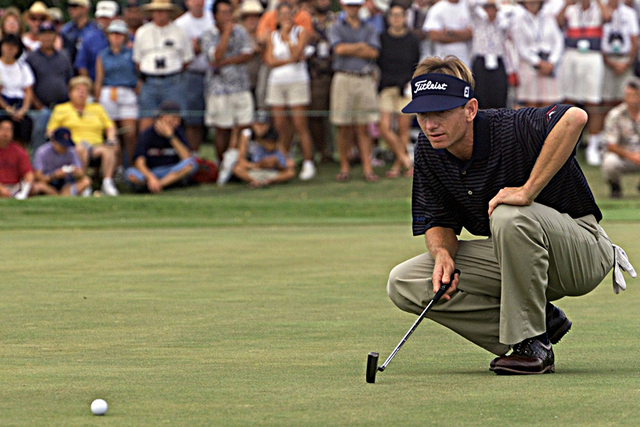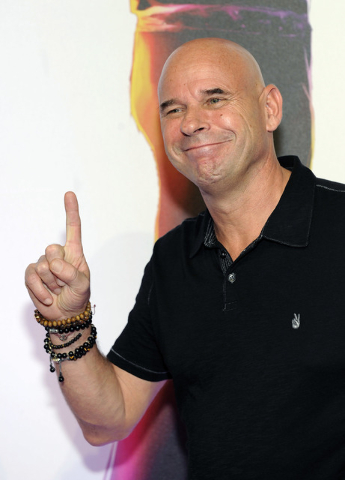 A couple of years ago, Guillaume Beland, a 10 handicap and manager of golf tournaments in Canada, played Oakmont Country Club, one of the most difficult courses in the world. It is also the site of next week's U.S. Open.
As Beland tells it, his round didn't go well and the better golfers in the group prevailed.
But after dinner in the historic clubhouse with members, the party moved to the putting green.
As Beland also tells it, he fared much better during the putting action, which took place on the ninth green.
It was at that time he had a vision for the Major Series of Putting, a new event scheduled to be in Las Vegas next year.
"At Oakmont, we had a putting contest at night under the lights with good people, and everybody was on an even playing field," Beland said. "It was very exciting, and we had a very good time. The contest went super well for me, so the idea originated there. At some later point, I presented my idea to Guy Laliberte, and he thought it was amazing, specifically for Las Vegas, so we decided to create the biggest putting contest ever."
Laliberte, the visionary and founder of Cirque du Soleil, isn't a golfer, but is willing to put his money behind the putting series, which will fall under the umbrella of his new creative company, Lune Rouge Innovation.
The series is scheduled to take place over three weeks in March on a 20,000 square-foot putting green built by Nicklaus Design and surrounded by a temporary stadium structure. The actual Las Vegas location is scheduled to be announced soon, as are details about a potential live TV component.
The new event, with a potential purse of $10 million should all divisions be filled, has attracted the attention of Brad Faxon, one of the best putters in PGA Tour history.
"The Masters Series of Putting is setting the stage for golfers from all walks of life to experience the intensity and excitement you'll only reach when you sink that final putt for the win," Faxon said. "Everyone has a shot at glory. All that is needed is a putter, a ball, skills and ice in the veins."
Qualifiers are scheduled to take place at courses across the world, but golfers also will be able to buy directly into the Las Vegas finals. All information is available at MSOP.com.
HARMON PRO SCHOOLS PRODIGY
Las Vegas teaching pro Vic Wilk played the game at a high level, so he knows a great player when he sees one, and his newest student has the chance to become one of the LPGA Tour's best. Wilk has been working with Elizabeth Wang, 16, from Southern California, for about 10 months.
Wang was one of two amateurs in the field at last week's ShopRite LPGA Classic in New Jersey. She finished tied for 31st.
The Wang family travels from California to the Butch Harmon School of Golf at Rio Secco twice a month so Elizabeth can learn from Wilk, a staff pro for the legendary Harmon.
"Her dedication to becoming the best she can be is the first thing that comes to mind when I think about her as a golfer," Wilk said. "She can absolutely become one of the best players on the LPGA Tour, but she is also very humble and doesn't yet realize how good she can become."
COBB-WHALEN CUP GOES NORTH
The annual Cobb-Whalen Cup team competition that honors longtime Nevada golf contributors John Whalen and Clyde Cobb was won by the Northern Nevada Golf Association 13-11.
DEAL OF THE WEEK
Play Boulder Creek and Boulder City Golf Course for a total of $60.
STARS ON, OFF COURSE
Former Oakland Raiders star Cliff Branch played in the annual Gridiron Greats tournament at Rio Secco along with host Mike Ditka and fellow NFL players Daryle Lamonica and Dan Pastorini.
The golf notebook appears each Thursday. Freelance writer Brian Hurlburt is a two-time author who has covered golf in Las Vegas for more than two decades. He can be reached at bhurlburt5@gmail.com or @LVGolfInsider.