Years of work culminate in 1st PGA Tour win for Kurt Kitayama
Updated March 8, 2023 - 8:40 pm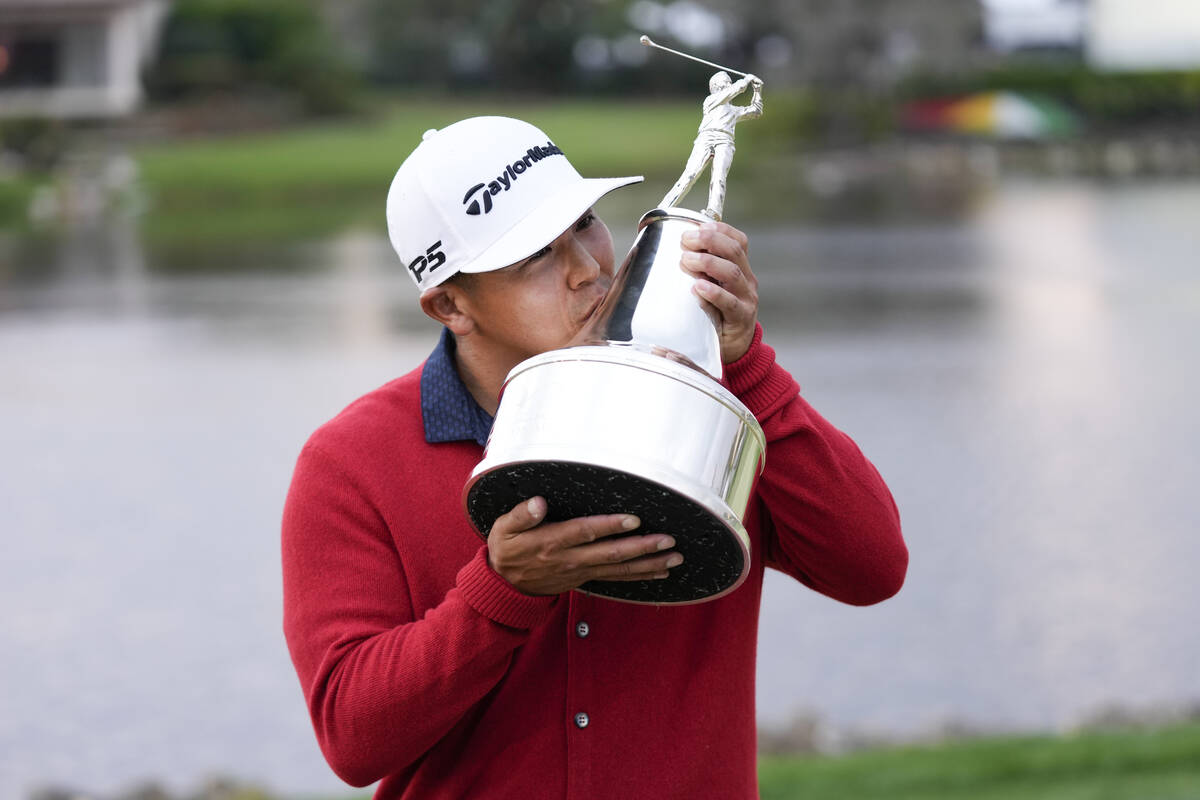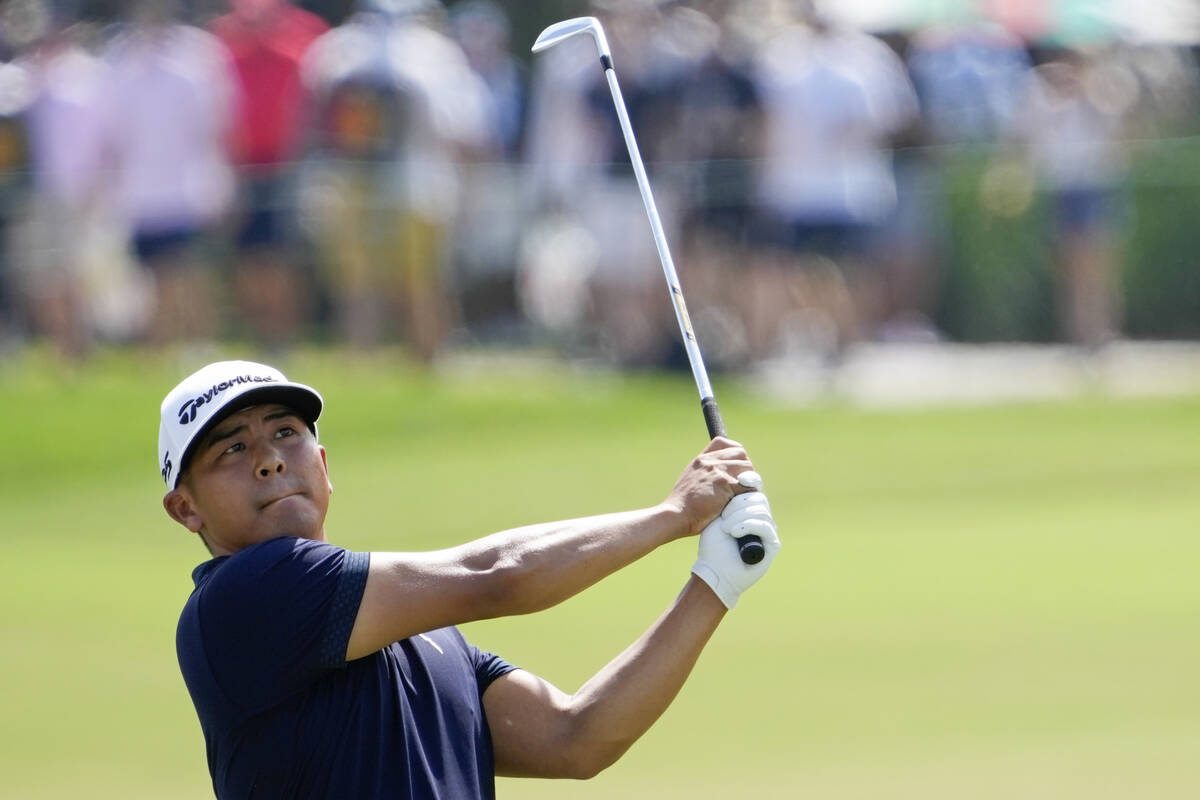 His UNLV teammates called him The Project because of the work he needed on his game. His peers and golfing buddies call him Kitty. Xander Schauffele labeled him Quadzilla or the Quadfather because of his big legs.
But now everyone can call Kurt Kitayama something else: PGA Tour champion.
The Las Vegas golfer held off a world-class field Sunday to win the Arnold Palmer Invitational, the high point in a meandering professional career that has taken him, by his own account, to at least 10 professional tours around the world.
Growing up in Chico, California, and while at UNLV a decade ago, winning on the PGA Tour was always his goal. Even when he was playing on an Asian development tour. Or in Canada. Or in Latin America. Or in India. Or in China. Or in Europe. Or on the Korn Ferry Tour.
He learned about himself, his game and how to win as he traveled the globe with the idea of returning to home base in Las Vegas and owning a PGA Tour playing card. That came last season in an erratic year that saw him miss 12 cuts in 24 starts.
But when he was on, he was very good: second to Jon Rahm in Mexico, to Schauffele in Scotland, and to Rory McIlroy in South Carolina.
On Sunday, he beat a who's who of golfers down the stretch at Bay Hill: McIlroy, Scottie Scheffler, Patrick Cantley, Jordan Spieth and Harris English all had the lead on the back nine at some point. But when it was over, it was Kitayama with the trophy and the Palmer red cardigan on his back.
It's a victory celebrated by his peers, who are drawn to Kitayama. Especially those who practice with him at Southern Highlands, whether it's Schauffele, Justin Suh, Doug Ghim, Kevin Na, Alison Lee, Jenny Shin or Tiffany Chan.
All have mentioned him as one of their favorite players. Kitayama's dedication to getting better could be the reason.
"When I got into school I was struggling, but the guys at the course saw me every day grinding, just working hard, and that's kind of why they nicknamed me that," he said of The Project nickname. And he's still a grinder to this day at age 30, just like he was on all those other tours.
"I think just finding those little successes around the world and making it out here, putting myself in contention, you start to really believe in yourself, that you belong out here," he said of the difference in his game between college and now.
One other factor that helped get him over the top Sunday was new caddie Tim Tucker. Kitayama parted ways with his longtime looper after Pebble Beach last month and connected with Tucker, who was on the bag for all of Bryson DeChambeau's PGA Tour wins.
Tucker runs a successful shuttle service to transport golfers to Bandon Dunes Resort in Oregon, where Kitayama's brother is a caddie. A connection was made, and Tucker is now Kitayama's man.
"He's got a lot of knowledge," Kitayama said of Tucker. "Trying to soak in as much as I can without going overload on it. He's been very helpful. We're trying new things out on the course. If it works, we stick with it. If it doesn't, we kind of throw it right out. So it's been good."
Rebels earn honors
UNLV players Veronica Joels and Caden Fioroni were named Mountain West Conference golfers of the week after some stellar play.
Joels, a super senior, won the honor for the first time in her career after finishing a season-best 4 under at the Westbrook Invitational, where she tied for eighth. Fioroni, a junior, earned the honor for the third time after his fifth-place finish at the stacked Southern Highlands Collegiate, where he finished at 8 under.
Greg Robertson covers golf for the Review-Journal. Reach him at grobertson@reviewjournal.com.
Pro schedule
PGA Tour
Event: The Players Championship
When: Thursday-Friday, 9 a.m.-3 p.m. (TGC); Saturday-Sunday, 10 a.m.-3 p.m. (NBC)
Where: TPC Sawgrass, Ponte Vedra Beach, Florida
Purse: $25 million
2022 champion: Cameron Smith