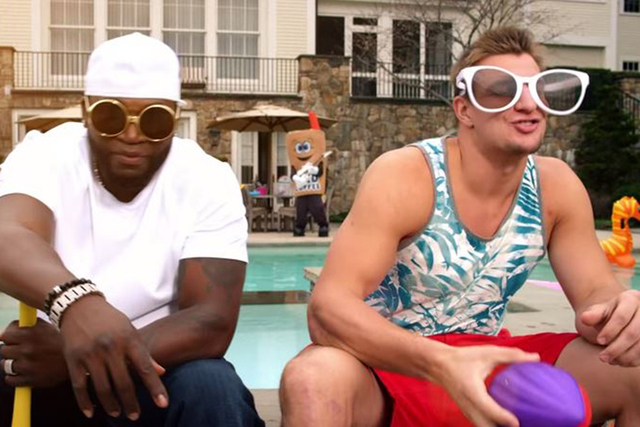 Two of Boston's biggest sports personalities have teamed up for a music video for a new Dunkin' Donuts commercial.
New England Patriots tight end Rob Gronkowski and Red Sox designated hitter David Ortiz showcase their singing skills, or lack of them, in the song "Sippin" to promote iced coffee.
Gronk and Big Papi are shown on a tandem bike together and that image alone makes the video worth watching.
No word if Gronk spiked Ortiz's drink before the shoot, but in keeping with his season-long slump, Papi didn't hit a single note.
Check out the video below.