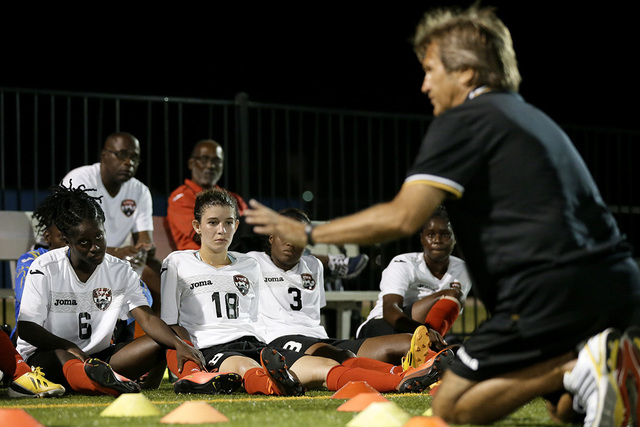 Imagine being invited to a tournament and then not having enough funding to properly participate once you get there?
Meet the women's national soccer team from Trinidad & Tobago, which is in the U.S. for next week's CONCACAF qualifying for the 2015 Women's World Cup. The team arrived Wednesday with no money for food, transportation and no equipment.
Their coach, Randy Waldrum, put out a S.O.S. through social media and stepping into the breech was Haiti.
Haiti?
In one of the most unexpected gestures of kindness, the Haitians donated just over $1,300 to help their Caribbean sisters. Others have picked up on T&T's financial misfortune and donations have been pouring in from all over the world.
The Haiti gesture of kindness did not go unnoticed. None other than former U.S. President Bill Clinton, through his Clinton Foundation, contacted the team and will help provide funding for Haiti's women's team.
"That's exciting information for us," Haiti coach Shek Borokowski told the Associated Press. "We've been doing whatever we can to get by."
Things are also looking up for the gals from Trinidad as their country managed to find $40,000 to help them keep a roof over their heads and food in their stomachs.
And while neither team is likely to qualify for Canada, site of next year's Women's World Cup, they should get rousing ovations from the fans who come out for their qualifying matches.
After all, who doesn't love a good underdog story?