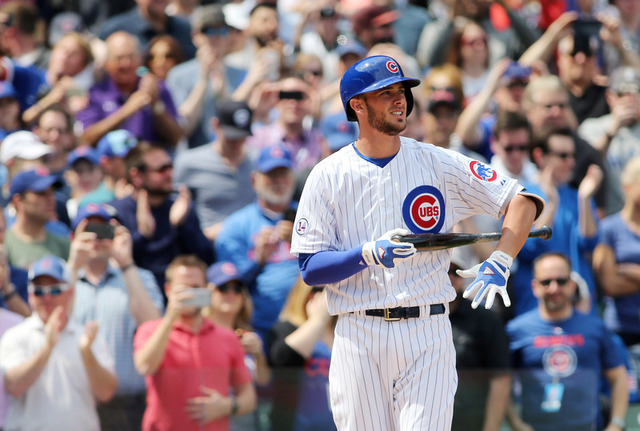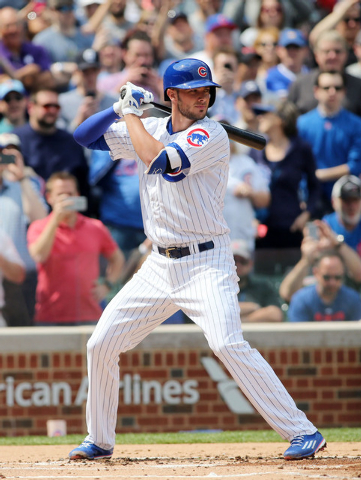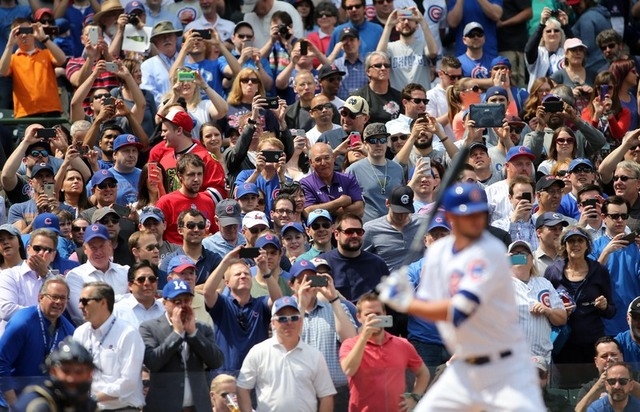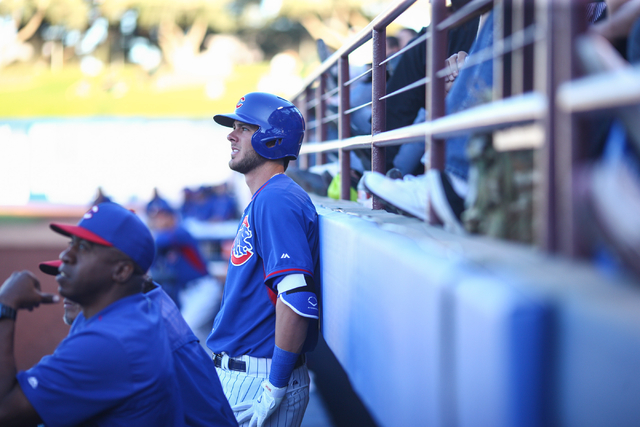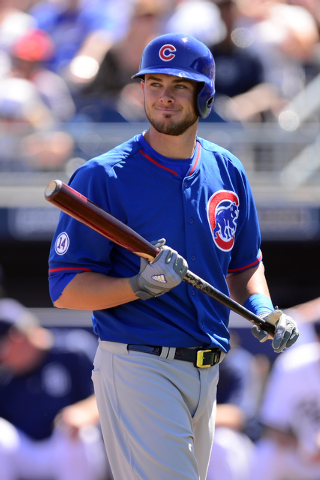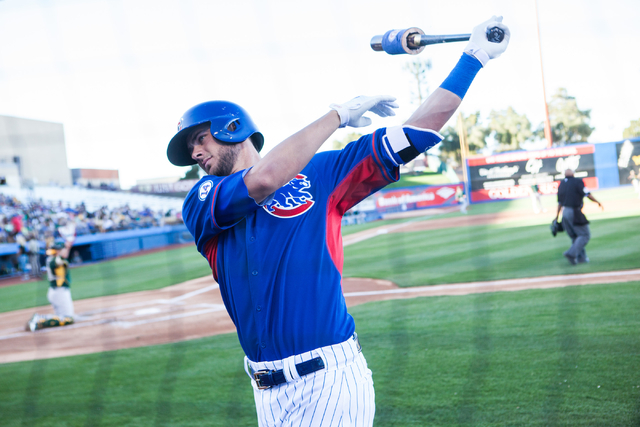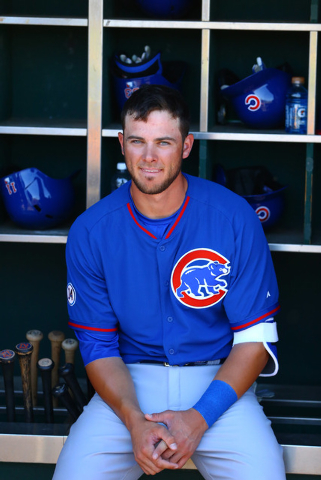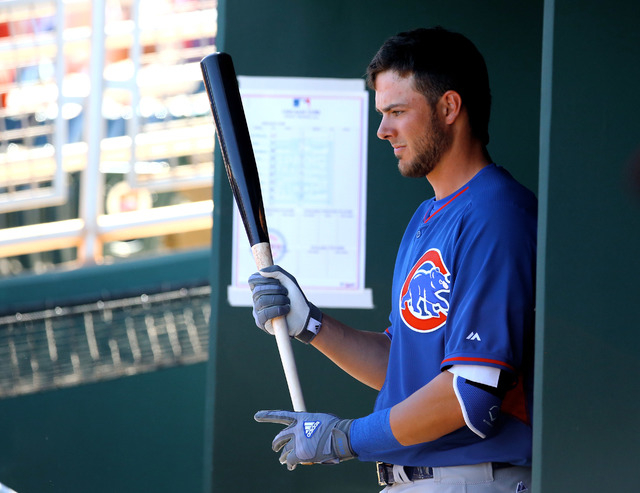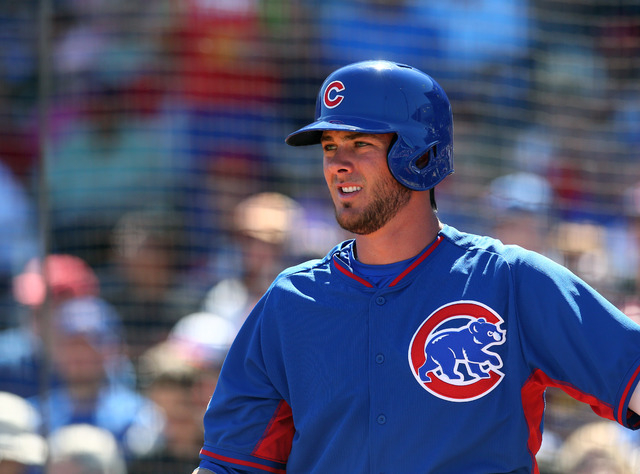 Chicago Cubs prospect Kris Bryant went 0-for-4 with three strikeouts in his big-league debut Friday in a 5-4 loss to the San Diego Padres at Wrigley Field.
Bryant struck out swinging in his first three at-bats against Padres starter "Big Game" James Shields and grounded out against San Diego relief pitcher Dale Thayer in his fourth at-bat for Chicago.
Wearing No. 17, baseball's top prospect was fooled by changeups off the plate in his first three major league at-bats. Bryant struck out on three pitches in the first inning, fouling off the first pitch before swinging at and missing the next two. Leading off the fourth, Bryant ran the count full after falling behind 0-2 to Shields before striking out. The Las Vegas native and Bonanza High School product stranded runners at second and third with one out in the fifth, when he whiffed on a 1-2 pitch.
The 6-foot-5-inch Bryant was solid at third base, making an inning-ending diving catch in the fifth to prevent a double down the line by Padres catcher Derek Norris.
Jorge Soler hit an RBI single in the fifth to snap a 2-2 tie and Anthony Rizzo followed with an RBI double to put the Cubs ahead 4-2. Wil Myers hit a go-ahead three-run homer for the Padres in the seventh.
Bryant was batting cleanup and playing third base in his debut against the Padres at Wrigley Field.
The 23-year-old Bryant replaced third baseman Mike Olt on the Cubs' roster. Olt went on the disabled list with a hairline fracture in his right wrist after being hit by a pitch against the Colorado Rockies last weekend.
Bryant took to Twitter late Thursday night: "Today I got to tell my family that my dream is coming true. Can't really put into words what that feels like. So excited for this journey!"
The power-hitting Bryant was hitting .321 (9-for-28) at Triple-A Iowa after hitting his third home run Thursday night against New Orleans.
Bryant led the Cactus and Grapefruit leagues this spring with nine home runs and had a .477 batting average in 40 at-bats, but the Cubs made a business decision to keep him in the minors at the start of the season. A rule in the collective bargaining agreement credits a player with a full year of service time if he is in the majors for 172 days out of the 183-day season. Keeping a player in the minors for the first 11 days of his first season allows a team to retain his rights for an extra year before he becomes a free agent.
By waiting until Friday to bring Bryant to the big leagues, the Cubs retain his rights for an extra year before he is eligible to become a free agent in 2021.
Bryant, the No. 2 overall draft pick in 2013, was selected the minor league player of the year last season after hitting .325 with 43 home runs and 110 RBIs in Double-A and Triple-A.
The Cubs and Padres will play again at 11:20 a.m. Saturday and Sunday at Wrigley Field. The games will be shown on Cox Community Channel 96.
The Sports Xchange contributed to this report.