Hilton Hotels apologizes to Cavs' Kyrie Irving for bed bugs
February 23, 2016 - 2:58 pm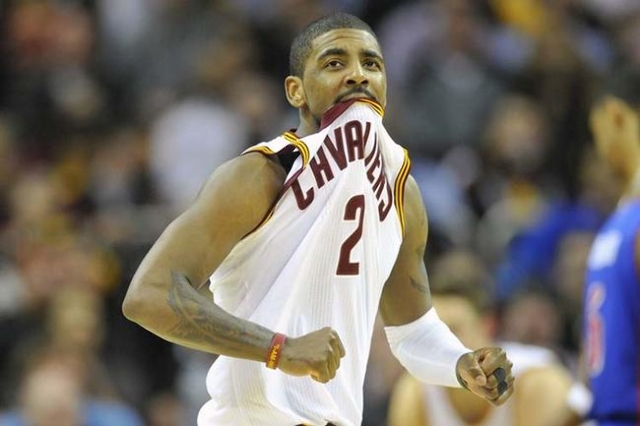 After Cleveland Cavaliers guard Kyrie Irving was bitten by bed bugs during the weekend in Oklahoma City, Hilton Hotels apologized Tuesday.
Irving played only nine minutes in Sunday's game against the Oklahoma City Thunder after he said he got only three hours of sleep because his encounter with the little critters on his pillow at the Skirvin Hilton forced him onto a couch, leading to tightness in his back.
The Hilton chain said in a statement that health inspectors found no other signs of bed bugs in Irving's suite or adjacent rooms and that it was sorry about the inconvenience.
"Unfortunately, every hotel occasionally has a case of bed bugs," a Hilton spokesperson told ESPN.com. "This is one of those cases where a guest did bring in bed bugs to this particular room, and it was reported to us, fortunately, and we responded immediately and put the room out of order and all of the surrounding rooms to be inspected by a professional company.
"We actually had the company come out first thing (Monday) morning, and we found it was an isolated case in the one room, and we're taking the necessary steps to remediate the problem."
The Cavaliers said Sunday that Irving was suffering from flu-like symptoms, forcing him to leave the game. But, in reality, he was dealing with a lack of sleep and the aftereffects of bug bites.
"As you can see, I got it at the top of my head, it's just like bed bugs and I didn't get any sleep," Irving said after scoring 30 points in Monday night's 96-88 loss to the Pistons in Detroit. "We came into the game (in Oklahoma City), then I was freaked out, then I started feeling nauseous. …
"Just imagine how freaked out you'd be if you saw friggin' five, big bed bugs just sitting on your pillow. I woke up itching and I'm just looking around and I'm like, 'Are you serious right now?' It was 3 a.m. and I was so tired at that point."
Like Sports News on Facebook: