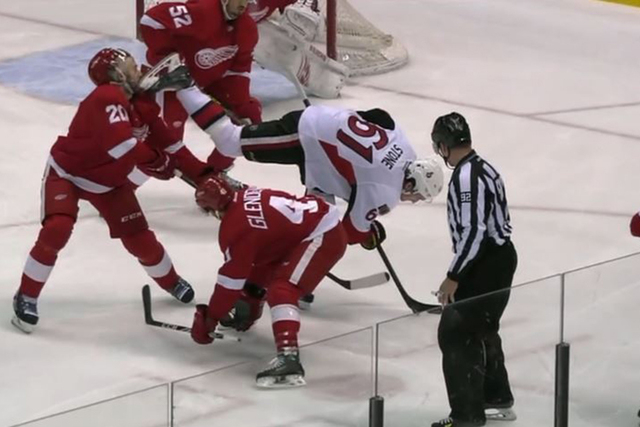 Detroit Red Wings forward Drew Miller had a literal miracle on ice experience during Tuesday night's game.
Miller was struck in the face by an opponent's skate, suffering two lacerations near his right eye. The miracle? Miller's eye wasn't damaged and his vision wasn't affected, the team announced, according to ESPN.
Red Wings coach Mike Babcock told ESPN he wasn't sure when Miller would return to the ice, but that Miller will defintely have a "big-time scar."
The Red Wings lost 2-1 to the Ottawa Senators.
Contact Kira Terry at kterry@reviewjournal.com. Find her on Twitter: @kiraterry