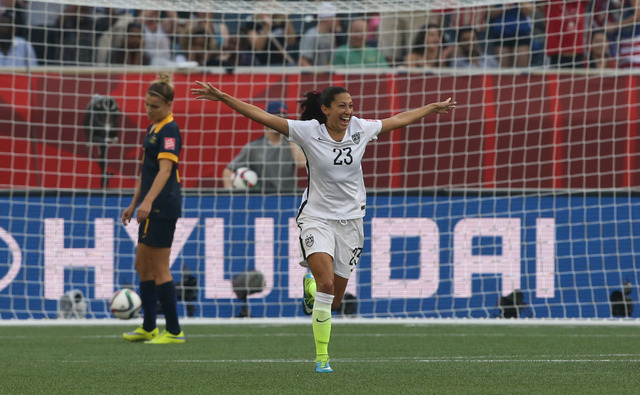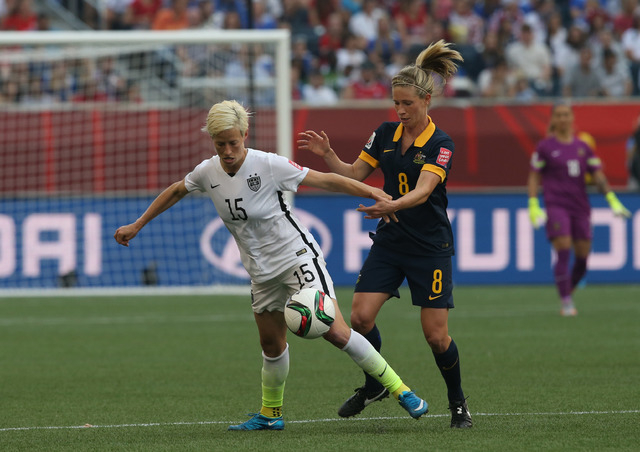 Some of the soccer experts were saying the U.S. women struggled a lot harder in their World Cup opener against Australia than was expected or necessary on Monday. But a 3-1 victory still seemed a pretty good result.
A small personal quibble: I flipped on the game after it started, and it took me about 10 minutes, plus injury time, to figure out which team was which.
The Matildas, which is what the Aussie women sometimes are called, were wearing dark blue with yellow-gold trim, which is sort of like the Australian flag. At least the dark blue part.
The Yanks on the other hand were wearing white, black and neon yellow, which is sort of like the Cyprus flag, had there been a little green in there. It is nothing at all like the U.S. flag.
Hooray for the white, black and neon yellow, I guess.
Is it too much to ask, in that this is the World Cup, played on a world stage, that our team wear red, white and blue uniforms, so at least everybody knows we're coming?
When I was younger, the Pittsburgh Pirates' colors were black and gold with white trim, and the Pirates mixed and matched those colors — but only those colors — into about three dozen uniform combinations. It must have blown Manny Sanguillen's mind.
Red, white and blue shouldn't be that difficult to work with. Throw in some stars and stripes. Make it all dri-FIT, so Abby Wambach and Alex Morgan are comfortable.
If Nike can't figure it out before we play the Swedes on Friday, somebody should check with Evel Knievel's people.
Las Vegas Review-Journal sports columnist Ron Kantowski can be reached at rkantowski@reviewjournal.com or 702-383-0352. Follow him on Twitter: @ronkantowski