Hope Solo expected to be reinstated to US Soccer on Saturday
February 20, 2015 - 5:21 pm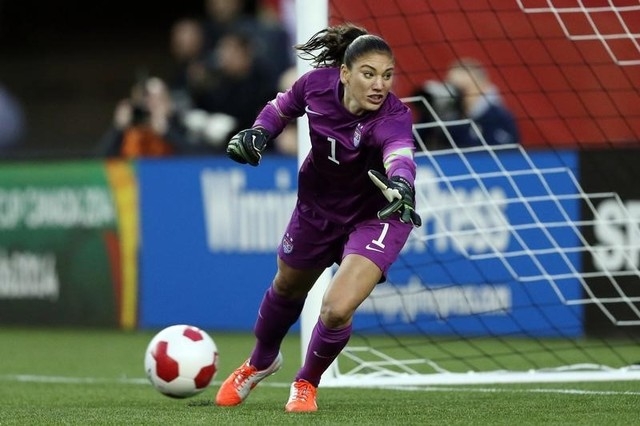 U.S. women's national soccer team goalkeeper Hope Solo, suspended by the team for 30 days following an incident during a training camp, is expected to be officially reinstated on Saturday, sources told ESPN.com.
Solo, 33, has not violated the conditions laid out for her by U.S. Soccer, the sport's governing body in the United States, but must still meet with coach Jill Ellis for the final step in the reinstatement process, ESPN said.
U.S. Soccer would not comment on the ESPN report.
Solo was suspended after her husband, former NFL tight end Jerramy Stevens, was arrested on suspicion of driving under the influence in Los Angeles last month. Media reports said Solo was in the car but was not cited by police.
If reinstated, Solo, who also plays for the Seattle Reign of the National Women's Soccer League, will leave for Portugal on Sunday for the Algarve Cup, one of the last big tournaments before the World Cup in June.
With Solo suspended, Team USA lost to France 2-0 on Feb. 8 and defeated England 1-0 win over England five days later.