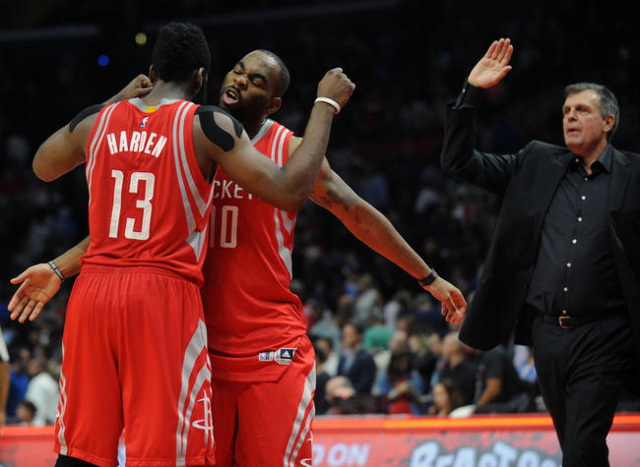 The Houston Rockets fired head coach Kevin McHale on Wednesday after a 4-7 start this season.
General manager Daryl Morey also announced that assistant J. B. Bickerstaff will take over as interim head coach. Houston hosts the Portland Trail Blazers on Wednesday night.
"The team was not responding to Kevin," Morey said Wednesday. "There is no time in the West."
The Rockets, with the league's second-worst defensive team, are currently on a four-game losing streak that prompted a players-only meeting on Tuesday morning, following a 111-95 loss to the Boston Celtics on Monday night.
McHale signed a three-year contract extension last December, worth more than $12 million guranteed.
McHale was hired by the Rockets before the 2011-12 season. He was 193-130 overall with the Rockets, including three straight trips to the playoffs and a loss in last season's Western Conference finals.
Like Sports News on Facebook: