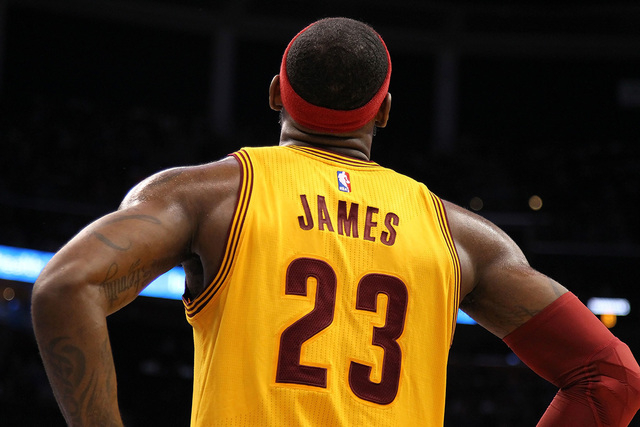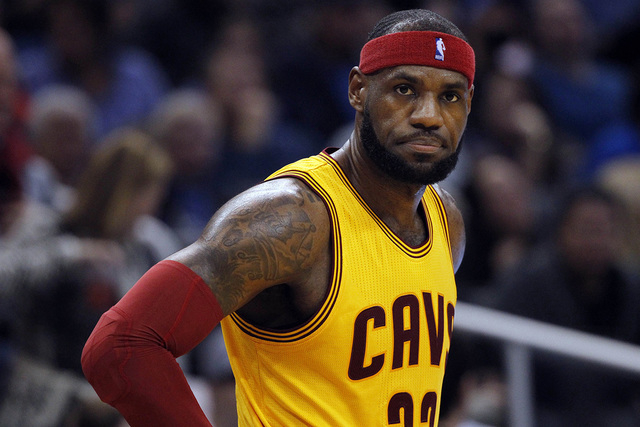 When it comes to NBA jersey sales, LeBron James is still the King.
James' return to Cleveland from Miami before this season didn't impact the popularity of the Cavaliers forward, whose jersey is the top seller for the sixth straight year.
Golden State Warriors guard Stephen Curry rose from fifth to second on the list after an outstanding season. He was followed by Los Angeles Lakers guard Kobe Bryant, Oklahoma City Thunder forward Kevin Durant and Chicago Bulls guard Derrick Rose.
Ironically, Bryant, Durant and Rose have missed most of the 2014-15 season with injuries but continue to remain popular.
James' teammate, Cavaliers guard Kyrie Irving, ranked sixth. Rounding out the top 10 were San Antonio Spurs forward Tim Duncan, New York Knicks forward Carmelo Anthony, Miami Heat guard Dwyane Wade and Los Angeles Clippers forward Blake Griffin.
The top NBA team in merchandise sales is the Chicago Bulls, followed by the Cavaliers, Warriors, Lakers and Thunder. The rest of the top 10 are the Spurs, Knicks, Heat, Boston Celtics and Clippers.