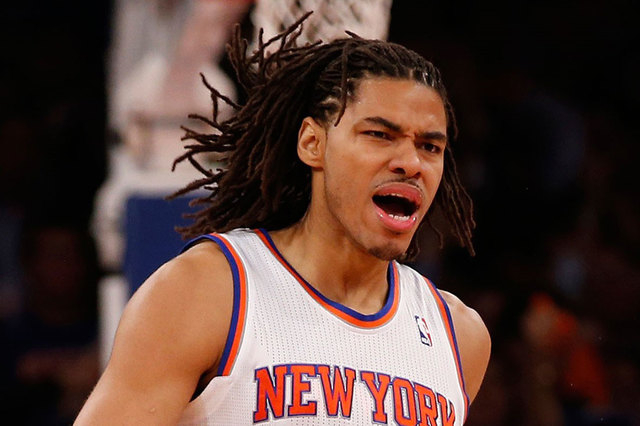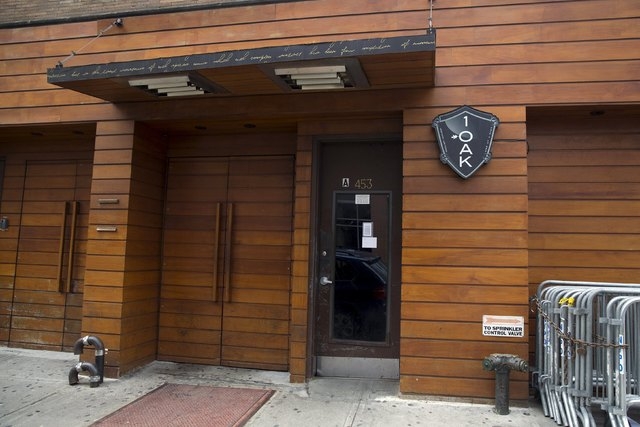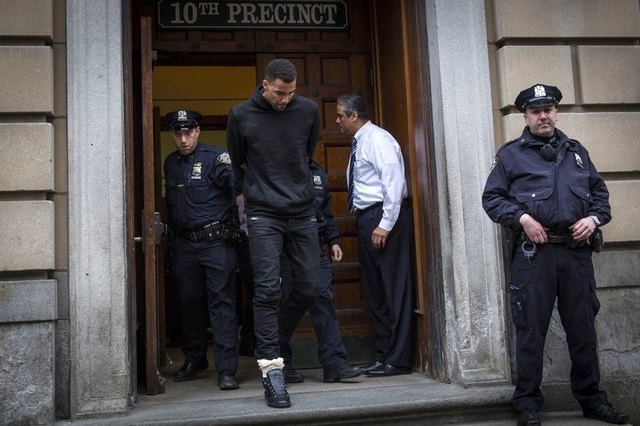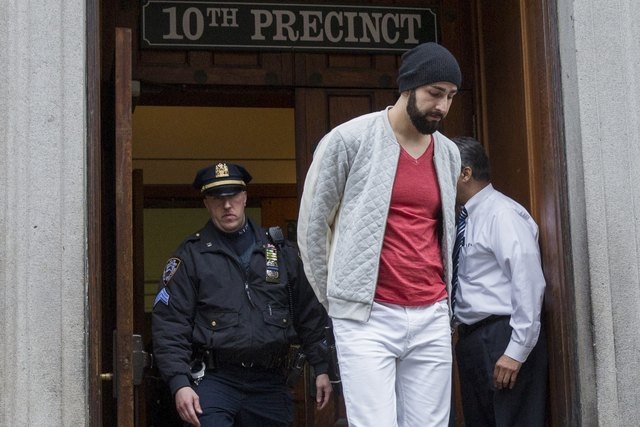 NEW YORK — NBA player Chris Copeland of the Indiana Pacers and his wife were stabbed during a dispute outside a New York City nightclub early on Wednesday and hospitalized with non-life-threatening injuries, according to police and media reports.
The Indiana Pacers forward, 31, was stabbed once in the abdomen, and his wife Katrine Saltara, 28, was slashed in the arm and chest.
Another unidentified woman, 23, was slashed in the abdomen, according to the New York Police Department.
A 22-year-old suspect, identified in media reports as Shezoy Bleary, was in custody. Charges were pending, police said.
Police confirmed details of the incident outside the 1 Oak nightclub in Manhattan's Chelsea neighborhood but would not confirm the identities of the victims or the suspect.
The fight was called into police at about 4 a.m., police said.
"They were engaged in a verbal dispute in front of the location," Officer Sophia Mason, a NYPD spokeswoman, said.
"The males engaged in a confrontation, and that's when the 22-year-old male stabbed the 31-year-old male," Mason said.
A folding knife was recovered from the suspect, she said. The 23-year-old woman was believed to be the suspect's girlfriend, police said.
Two Atlanta Hawks players were taken into custody for interfering with the arrest and trying to prevent police from setting up a crime scene.
Police identified them as Pero Antic, 33, and Thabo Sefolosha, 30, both of Atlanta.
"We are aware that Chris Copeland was injured early this morning in New York City," said Larry Bird, Pacers president, on Twitter. "Our thoughts are with Chris and those injured."
The three stabbing victims were taken to local hospitals, police said.
Copeland previously played for the New York Knicks, which were scheduled to play the Pacers at Madison Square Garden on Wednesday night. The Hawks were scheduled to play the Brooklyn Nets at the Barclays Center, also on Wednesday.
Copeland is now in his third season in the NBA, having played several seasons in Europe after his college career at the University of Colorado Boulder.
In his first season with the Knicks, he averaged 8.7 points a game before signing with the Pacers, where he has spent the last two years.
This season, the 6-foot-8, 235-pound Copeland is averaging 6.2 points and 2.2 rebounds per game.