Kings' Drew Doughty looking forward to Las Vegas rivalry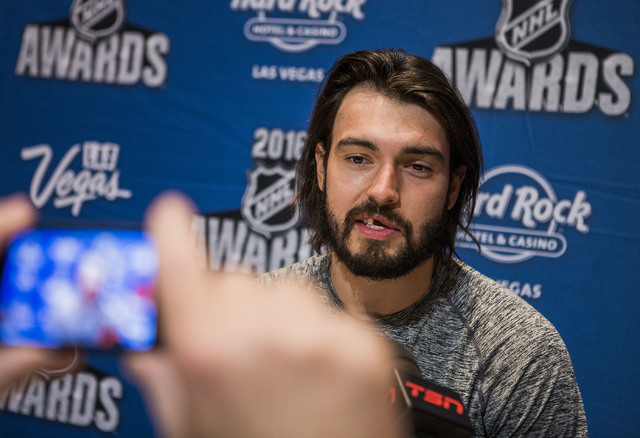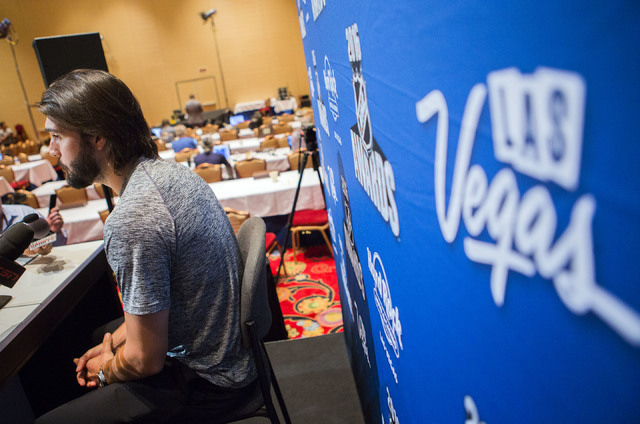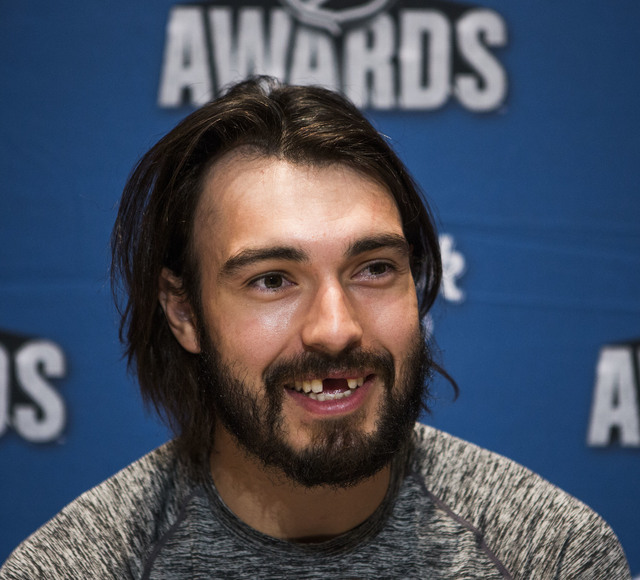 Since his rookie season in 2008, Drew Doughty has been coming to Las Vegas when the Los Angeles Kings visit the MGM Grand Garden for their annual "Frozen Fury" NHL preseason game.
But with the Kings christening T-Mobile Arena Oct. 7 and 8 in the first hockey games at the 17,500-seat building — which will be the home of Las Vegas' NHL franchise come 2017-18 — Doughty admits this year will be a little different and more exciting.
"It'll be fun going across the street," he said Tuesday at Encore, where many of the NHL's stars met with the media in advance of Wednesday's awards show at the Hard Rock Hotel. "I don't know how the ice is going to be, though I hear they have a special ice guy.
"But being in the new locker room, playing in front of more fans, it's definitely exciting, and I'm looking forward to it."
Doughty is one of three finalists for the Norris Trophy, which goes to the NHL's top defenseman. Ottawa's Erik Karlsson and San Jose's Brent Burns are the other two nominees.
"It's a great honor just to be nominated," said Doughty, who was runner-up last year to Karlsson and is a finalist for the third time. "I hope I'm fortunate enough to win it."
Doughty, 26, is coming off one of his most productive offensive years in his eight NHL seasons, scoring 14 goals and finishing with 51 points. In 2009-10, he had his career highs of 16 goals and 59 points.
"I think in today's game you have to play both ends of the ice," Doughty said. "I'm not a big scorer, and we're a defensive-minded team to begin with, so I thought I did pretty well."
The Kings are well-represented in Las Vegas for the awards show, which airs at 4 p.m. on the NBC Sports Network. Anze Kopitar is up for two awards, the Selke Trophy, which goes to the top defensive forward, and the Lady Byng Memorial Trophy, which goes to the game's most gentlemanly player. Also, goalie Jonathan Quick is a finalist for the Vezina Trophy, which goes to the top goaltender.
Kopitar was named as the Kings' captain last week, replacing Dustin Brown. Doughty said Kopitar will do well wearing the "C."
"Kopi is ready to lead," Doughty said. "He and Brownie are very much alike when it comes to temperament. If he thinks something needs to be said in the room, he'll say it.
"Brownie was a great captain for us. He led us to two Stanley Cups. But sometimes, a change gets made. I think Kopi will do just fine."
Doughty and Kopitar will see each other in September not as teammates but as opponents in the 2016 World Cup of Hockey tournament in Toronto. Doughty will represent Team Canada, while Kopitar, who is from Slovenia, will play for Team Europe.
"It's going to be a hard-fought tournament," Doughty said. "I think the intensity will be similar to that of the Olympics, maybe even a little more because it's just hockey and no other sports. The entire spotlight is going to be on the tournament."
In two years, there will be a different kind of intensity, as the Kings will make their first trip to Las Vegas not as the crowd favorite but as the enemy when they face the the Las Vegas expansion team.
"I think it'll be a good rivalry," Doughty said. "We've already got a couple of good rivalries with San Jose and Anaheim. I'm sure over time we'll get to hate the Las Vegas team and they'll hate us."
Contact Steve Carp at scarp@reviewjournal.com or 702-387-2913. Follow on Twitter: @stevecarprj
NHL in Vegas
Complete coverage of hockey in Las Vegas