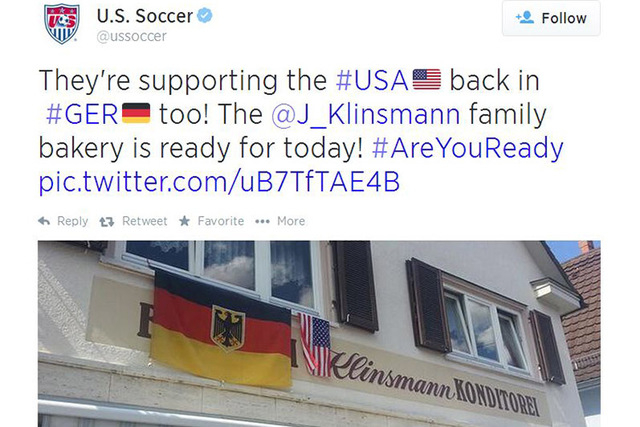 U.S. Soccer men's national team coach Jurgen Klinsmann's family isn't just showing their support for Germany in the World Cup, but for the USA too.
U.S. Soccer tweeted a picture of Klinsmann's family bakery in Germany hanging both a German flag and an American flag.
"They're supporting the #USA back in #GER too! The @J_Klinsmann family baker is ready for today! #AreYouReady," the tweet read.
The USA plays Belgium Tuesday at 1:00 p.m. PST, and Germany, who advanced to the quarterfinals on Monday, takes on France on Friday.
Contact Kira Terry at kterry@reviewjournal.com. Find her on Twitter: @kiraterry