Kurt Busch ordered to stay away from ex-girlfriend
February 16, 2015 - 1:47 pm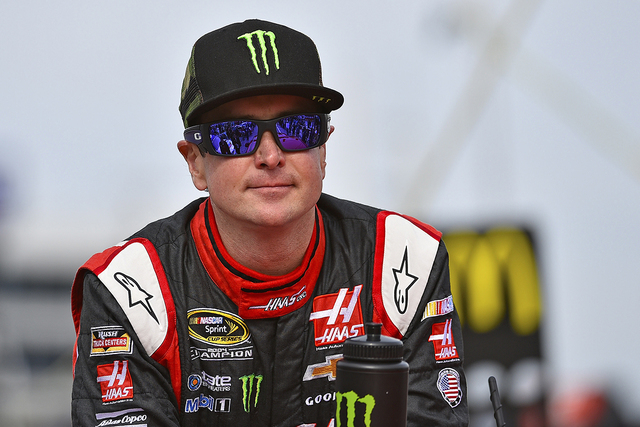 NASCAR driver Kurt Busch was ordered on Monday to stay away from his ex-girlfriend amid accusations of domestic violence, a Family Court commissioner in Kent County, Delaware, ruled.
Patricia Driscoll said Busch grabbed her by the neck inside his motorhome at Dover (Del) International Speedway on September 26 and repeatedly hit her head against a wall.
Busch, who is expected to ride in the Daytona 500 on Sunday, has denied the charges, testifying last month that he cupped Driscoll's cheeks but never smashed her head against a wall.
Commissioner David Jones said in his order that Busch, the 2004 NASCAR champion, "has committed an act or repeated acts of domestic violence against" Driscoll.
The one-year order requires the 36-year-old Busch to stay at least 100 yards away from Driscoll, except at NASCAR races where his work might require him to be closer.
It is now up to the Delaware attorney general's office to determine whether it will seek criminal charges. NASCAR did not comment on the order against Busch.
"Though we are not surprised by the Commissioner's ruling, in light of the restrictions on the evidence he considered, we are deeply disappointed because we believe the evidence of Ms. Driscoll's total lack of believability was overwhelming," Busch's attorney, Rusty Hardin, said in a statement.
Hardin said he will appeal the ruling.
Requests for comment from Driscoll were not immediately returned.
RELATED:
NASCAR's Kurt Busch says his ex is a trained assassin
Kurt Busch's ex says he took assassin claims from her screenplay