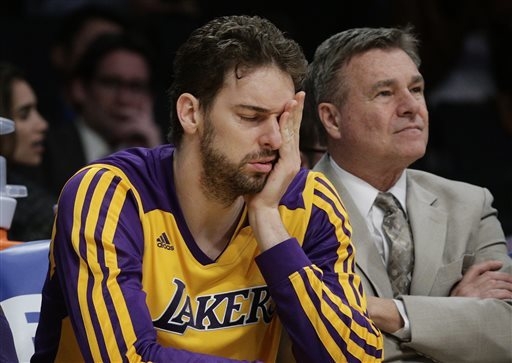 There is little doubt which NBA team owns the Staples Center this season.
While most of the banners hanging in the building are the result of the many years the Lakers spent as a dominant franchise, Los Angeles is now officially a Clippers town.
The Clippers manhandled the Lakers 142-94 on Thursday night in the downtown arena they share.
According to ESPN Stats and Info, it was both the largest margin of victory in Clippers history and the largest margin of defeat in the storied history of the Lakers.
Obviously, it was the biggest win by the Clippers in series history.
To find the next largest margin of victory, one would have to go back to a 123-87 game all the way back in, well, January.
It was the sixth win for the Clippers in the last seven meetings between the teams.
Lakers guard Nick Young, who did not play on Thursday night due to a sore knee, referred to the Clippers as the Lakers' "little brothers" before the season.
Sometimes little brothers grow up.