Las Vegan Bryce Harper gets 100th MLB homer with grand slam — VIDEO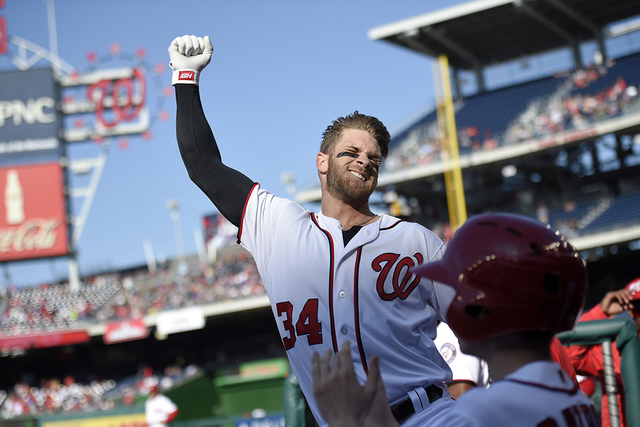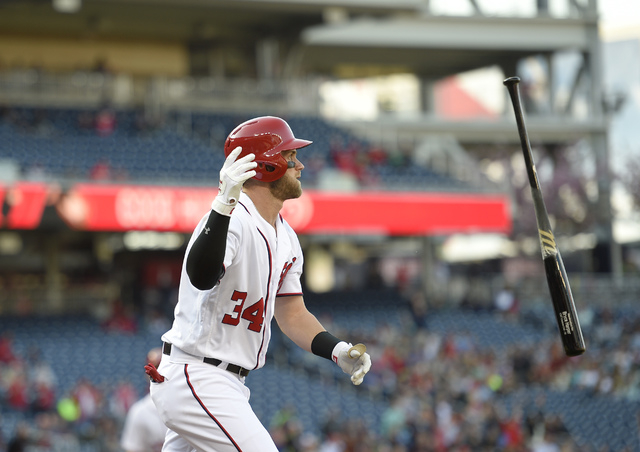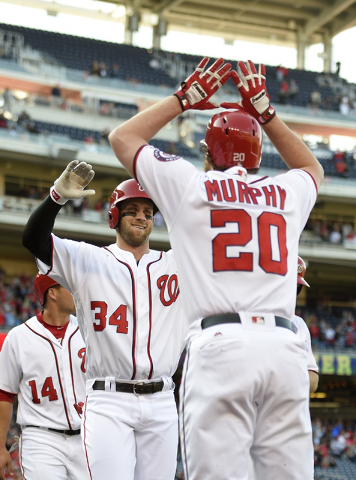 WASHINGTON — Washington Nationals slugger Bryce Harper has hit a grand slam to become the eighth-youngest player to reach 100 career home runs.
The reigning NL MVP hit the mark Thursday with his third-inning slam at home against Atlanta.
Harper got to 100 homers at 23 years and 181 days old. Hall of Famer Mel Ott was more than a full year younger when he became the youngest to do it.
The homer was Harper's third of the season and gave the Nationals a 4-1 lead. He turned on a fastball from Julio Teheran and sent it sailing over the out-of-town scoreboard in right field.
Like Vegas Sports News on Facebook: