Las Vegas 51s call it a season with loss to Tacoma
September 7, 2015 - 4:50 pm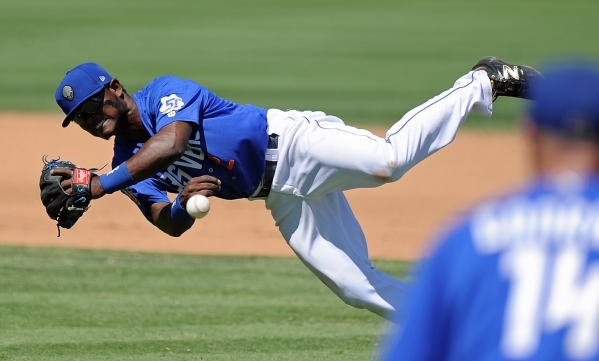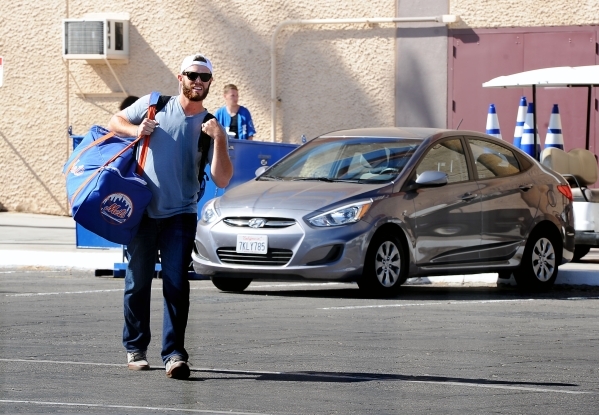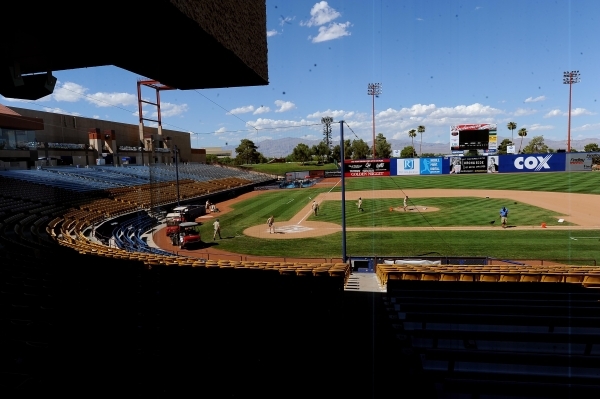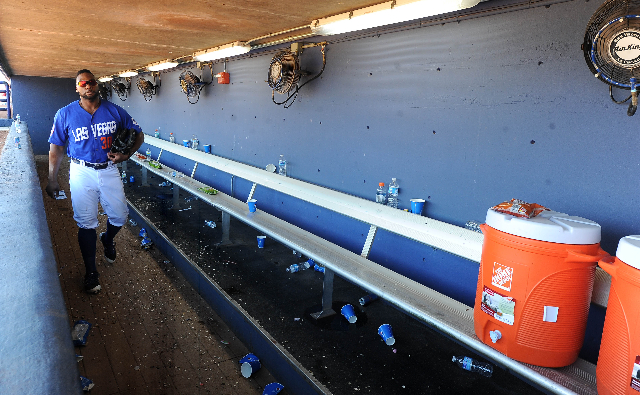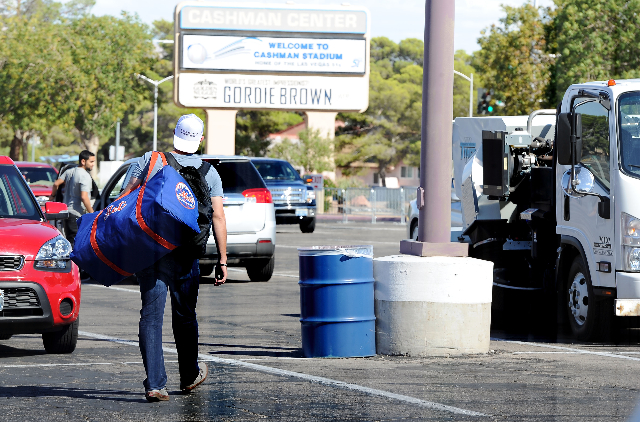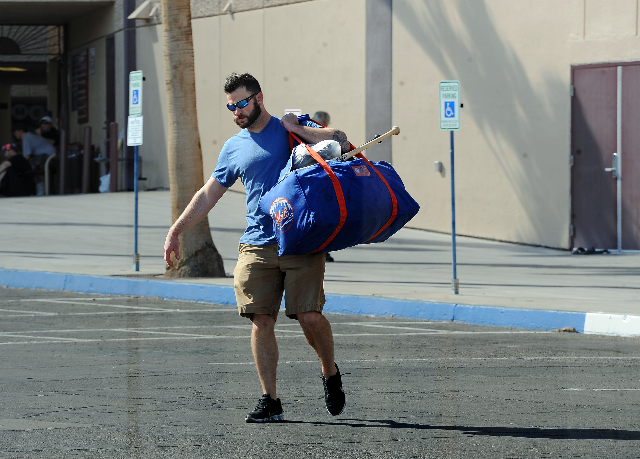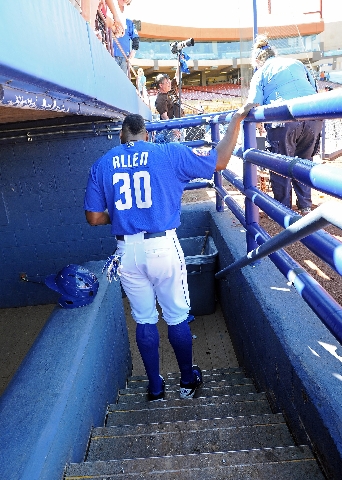 The 51s season ended Monday, and as the franchise looks to the future it's likely to be one that includes changes.
Obviously, there will be roster turnover as players annually come and go. Manager Wally Backman, who has won two division titles and finished second in his three years in Las Vegas, figures to get a look-see from a major league ballclub in the coming months.
The team's Player Development Contract with the New York Mets expires with the end of the 2016 season, and while both sides have enjoyed the arrangement, the Mets probably want to have their triple-A affiliate a little closer to Citi Field than 2,500 miles away.
Then there's the quest to build a new stadium. The Howard Hughes Corporation, which owns the 51s, also owns land at Downtown Summerlin, and it may be getting close to deciding that if it can't cut a deal with the City of Las Vegas or Clark County to build the ballpark it will go it alone. Cashman Field, the team's home since its relocation from Spokane, Wash., in 1983, becomes more untenable with each passing year. The backing up of a toilet that flooded the 51s dugout last month became the latest lowlight of Cashman's shortcomings.
The 51s (77-67) wrapped up what turned out to be a disappointing conclusion to their season with a 5-0 loss to the Tacoma Rainiers in front of just 3,137 fans.
Las Vegas, which finished one game in back of first-place El Paso in the Pacific Coast League's Pacific Southern Division, managed just two hits off Tacoma starter and winner Tyler Olson (3-5) — a first-inning double by Josh Rodriguez and a double by Dan Rohlfing in the fifth. The two hits equaled a season-low for the 51s. The Rainiers roughed up 51s starter Tim Stauffer (4-1) for three runs in the third and scored single runs off Cody Satterwhite in the fourth and Vic Black in the fifth.
On July 21, Las Vegas held a 7½-game lead over El Paso. But injuries, call-ups and a late-season surge by the Chihuahuas catapulted them past the 51s into first place and on to the playoffs that open Wednesday against Fresno. But before El Paso caught and passed the 51s, there were a lot of things for fans to be excited about.
The team won a franchise-record 14 straight games between April 23 and May 7. Pitchers Noah Syndergaard and Steven Matz were dominant in the PCL before being called up to the Mets. Second baseman Dilson Herrera improved at the plate and in the field. He finished the season leading the 51s with a .327 batting average and he made just six errors while posting a fielding percentage of .985.
"I worked really hard on my fielding," Herrera said. "I think I got more confidence in the field and it helped me at the plate."
The coming months will be interesting for the 51s, starting with their manager's plans.
"I've enjoyed my time here," Backman said. "I loved this group of guys. They busted their butts for me all year. We had a lot of changes and they gave me 100 percent, which is all you can ask.
"As for my future, we'll have to wait and see what happens."
Don Logan, the 51s' president, said he'd be shocked if Backman is managing in Las Vegas in 2016.
"Wally's a major league manager," Logan said. "He has the ability to get the most of his players. I've got to believe people are going to want to talk to him."
As for the new ballpark, Logan said the ownership is probably going to have to make a decision sooner than later.
"It needs to get done," he said. "There's a higher standard now and we have the highest-profile city in minor league baseball. For us not to have a state-of-the-art stadium, it's not right."
Logan said he's still hoping to get cooperation from the City of Las Vegas and from Clark County to work with the team on funding for a new ballpark.
"It's got to be a public-private venture," he said. "It's unfortunate the politics are what they are."
Logan said while it's tough not to be in the playoffs, the season was still successful.
"Being in first place for 140 of 152 days is pretty good," he said. "Attendance was good (the team drew 333,520 for 69 dates, an average of 4,834 per game). Our ticket revenue was at an all-time high. Wally did a great job and it was a good group of players.
"We're happy with the Mets and they like us. So we'll see how it goes. Obviously, a new stadium would make them happy along with us."
Contact reporter Steve Carp at scarp@reviewjournal.com or 702-387-2913. Follow him on Twitter: @stevecarprj.