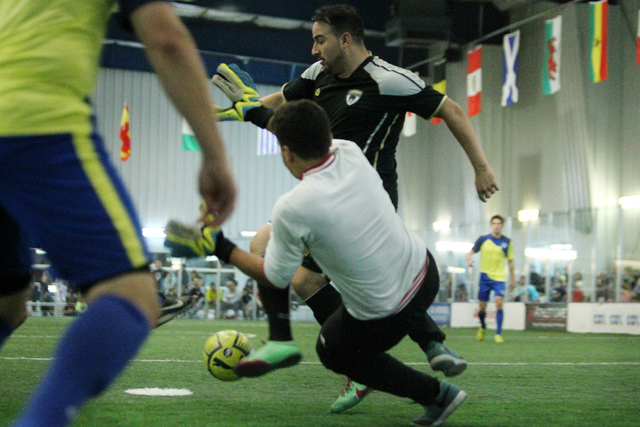 The Las Vegas Legends will face the Monterrey Flash in a playoff game at 7:35 p.m. Friday at the Las Vegas Sportspark, 1400 North Rampart Blvd.
It's the first leg of a home-and-away series for the Western Division championship of the Major Arena Soccer League. The second match is Sunday in Mexico. The Legends beat the San Diego Sockers, 7-6, on Saturday to win the Pacific Division title.
Tickets are $10 for adults and $5 for children and can be purchased at the Sportspark or by calling (702) 233-3600.