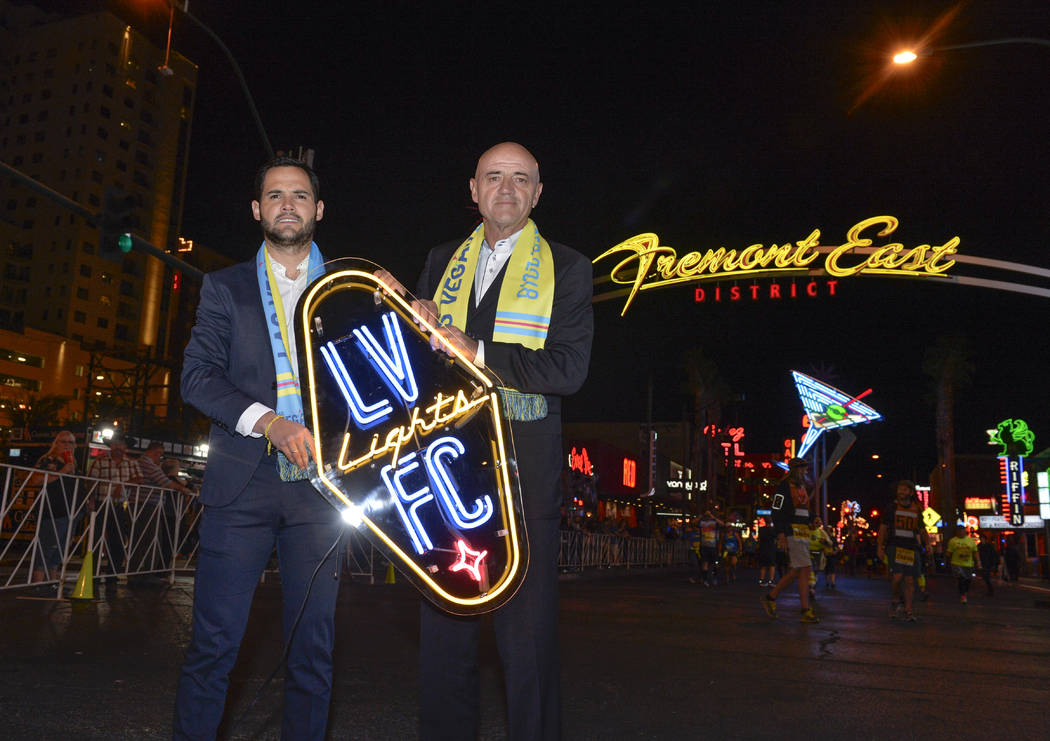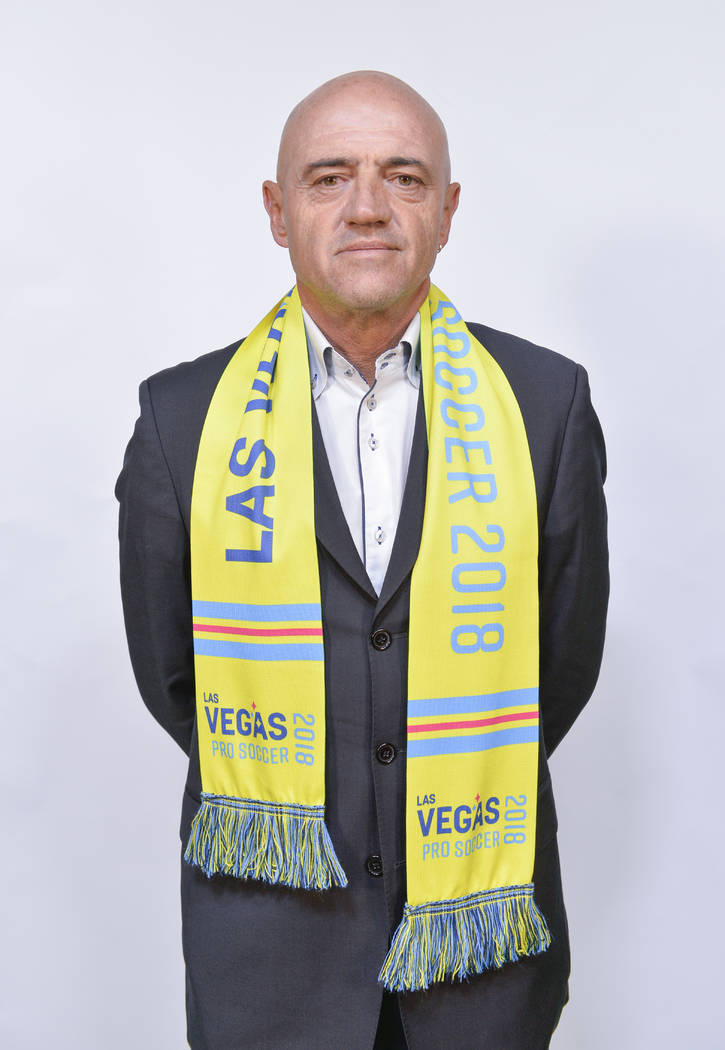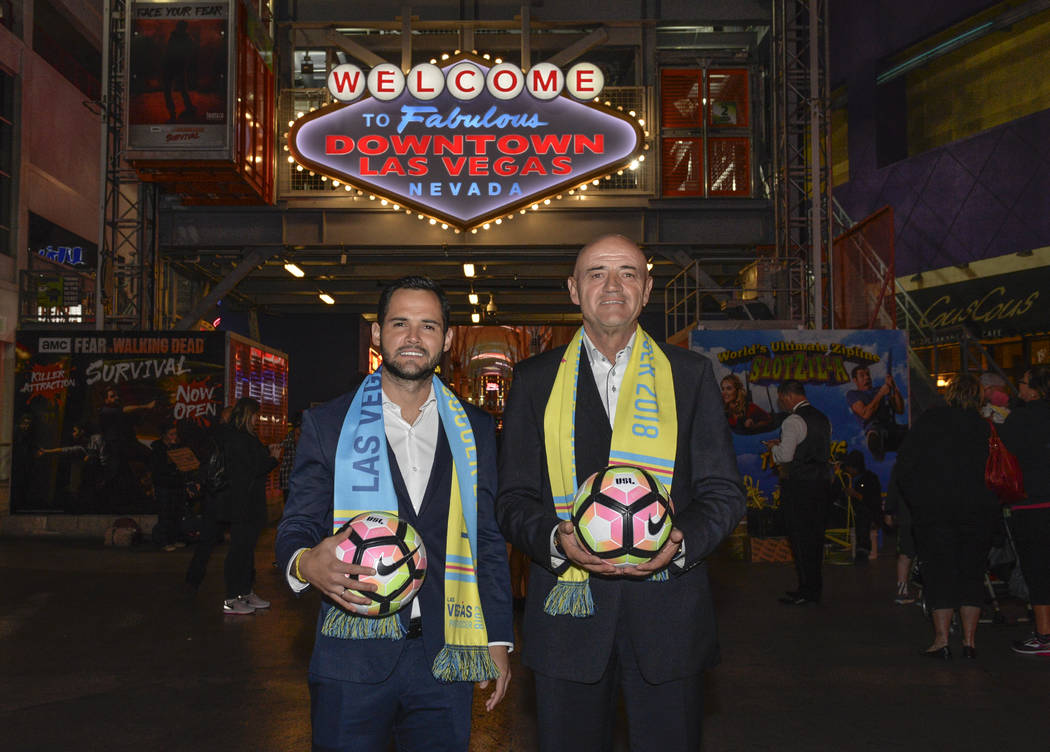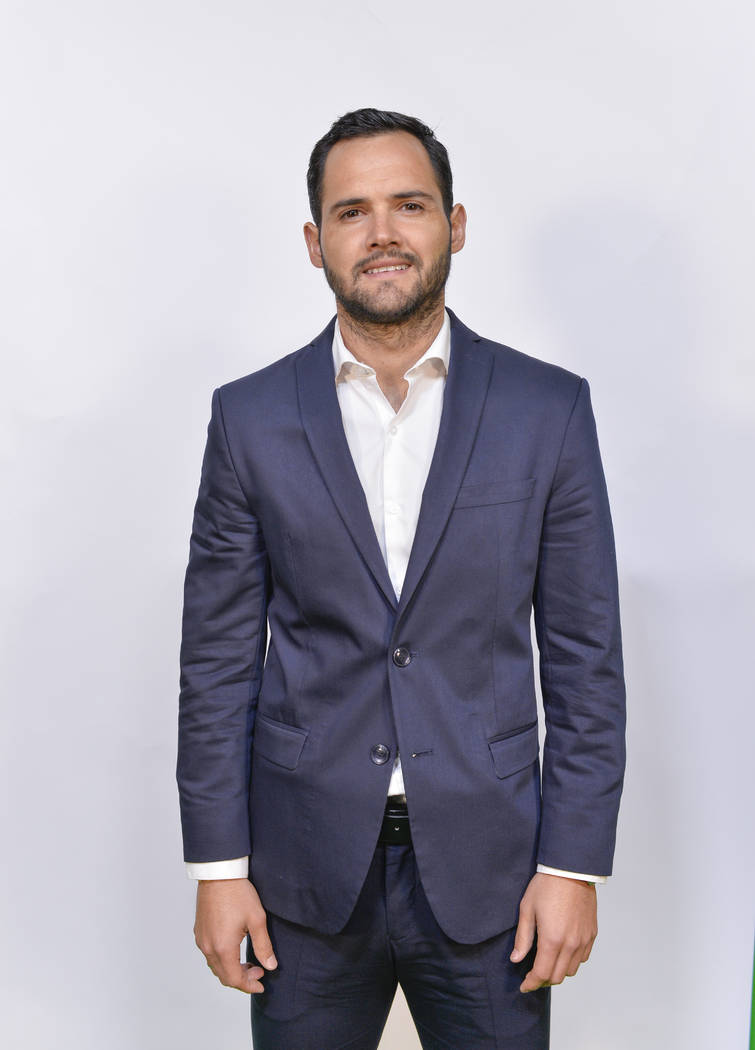 Brett Lashbrook interviewed more than 20 coaching candidates for the Las Vegas Lights FC, but only one made the owner's hair on the back of his neck stand up.
That was José Luis Sánchez Solá, who the team signed to a multiyear deal to be its first head coach. Solá, commonly referred to as "Chelís," will guide the team as it plays its first United Soccer League season in 2018 and bring the attacking, aggressive form of soccer Lashbrook is hoping to play at Cashman Field.
"We had a clear vision of how we wanted to play and the style. We wanted to do something special," Lashbrook said. "When I explained that to Chelís his eyes lit up and he said 'I've been waiting for you my whole life.'"
Chelís, 58, will become the first coach to be in charge of teams in the first and second divisions of soccer both in the United States and Mexico. Terms of his Lights FC contract were not made public.
The Puebla, Mexico, native previously coached Puebla in Liga MX in Mexico (2006-10, 14) and was the head coach of the Major League Soccer team Chivas USA in 2013.
His coaching experience in Mexico also includes stints with Estudiantes Tecos (2010-11), Tamaulipas (2012), Veracruz (2014) and Venados FC (2016-17).
Chelís will join the team immediately while also finishing out his contract, which runs through 2017, with the ESPN Deporters' daily soccer show Futbol Picante, where he has been an analyst since 2014.
"I am extremely excited to build a spectacular team for a spectacular city," Chelís said in a statement. "I am grateful to Las Vegas Lights FC for the opportunity to excite this city with the most beautiful sport in the world."
While with Puebla, Chelis helped the team ascened from Mexico's Primera A (second division) to its Primera Division. He led the team to a quarterfinal appearance in the opening section of the 2009 season and a semifinal appearance in the closing part.
He only lasted 12 games as the coach of now-defunct Chivas USA, which played in Carson, California, getting fired May 29, 2013, when the team had a 3-7-2 record and was last in the Western Conference standings. The team said in a statement at the time that Chelís had "not always followed the patterns of respect and conduct implemented by Major League Soccer, as well as by Chivas USA."
"Chivas USA was going through an ownership change at that point," Lashbrook said. "Having worked in the Major League Soccer league office, I am incredibly confident that Chilís' time in the MLS will be beneficial to us."
The first member of Chelís' staff will be his son Isidro Sánchez. The 30-year-old Sanchez played for Puebla's Premier team from 2007-2012 and was an assistant on his father's Chivas USA staff.
Chelís will be formally introduced at a press conference that is open to the public at noon Tuesday at Inspire Theatre in Downtown Las Vegas.
Contact Ben Gotz at bgotz@reviewjournal.com. Follow@BenSGotz on Twitter.