Las Vegas Lights FC begin first Cashman Field conversion
January 24, 2018 - 11:42 am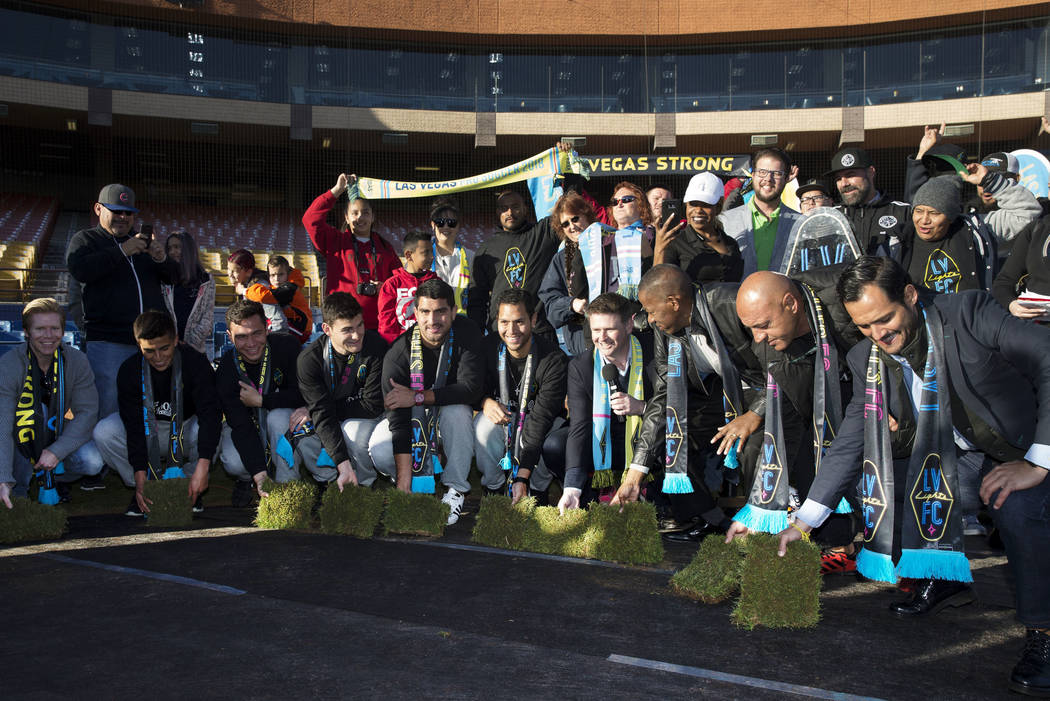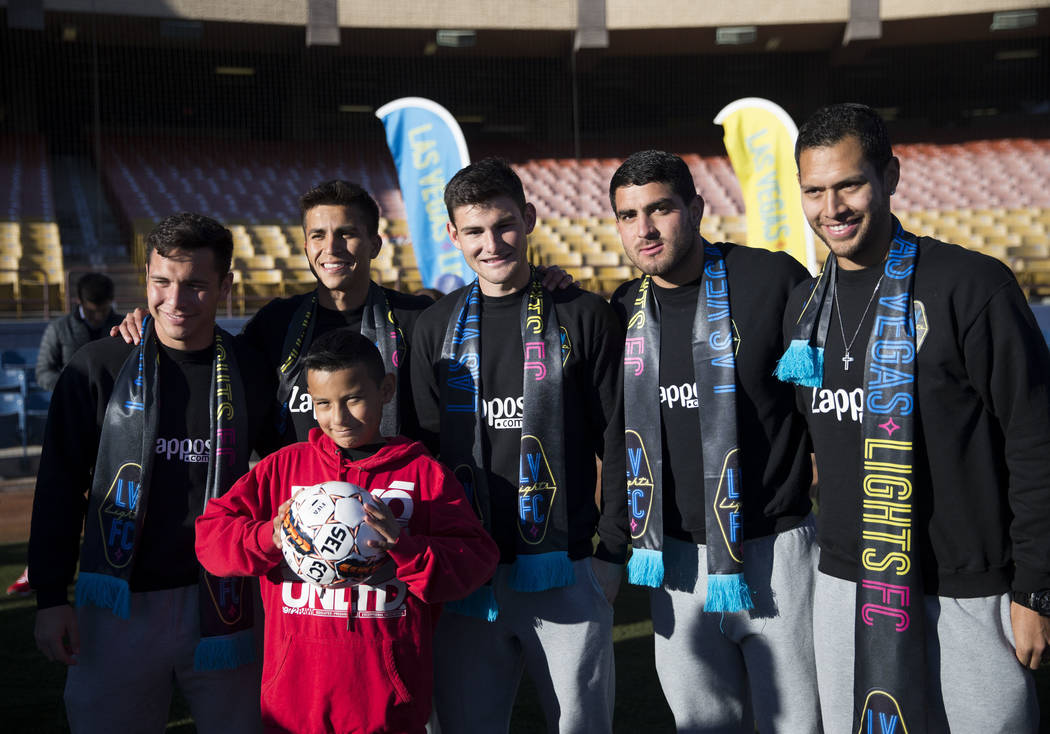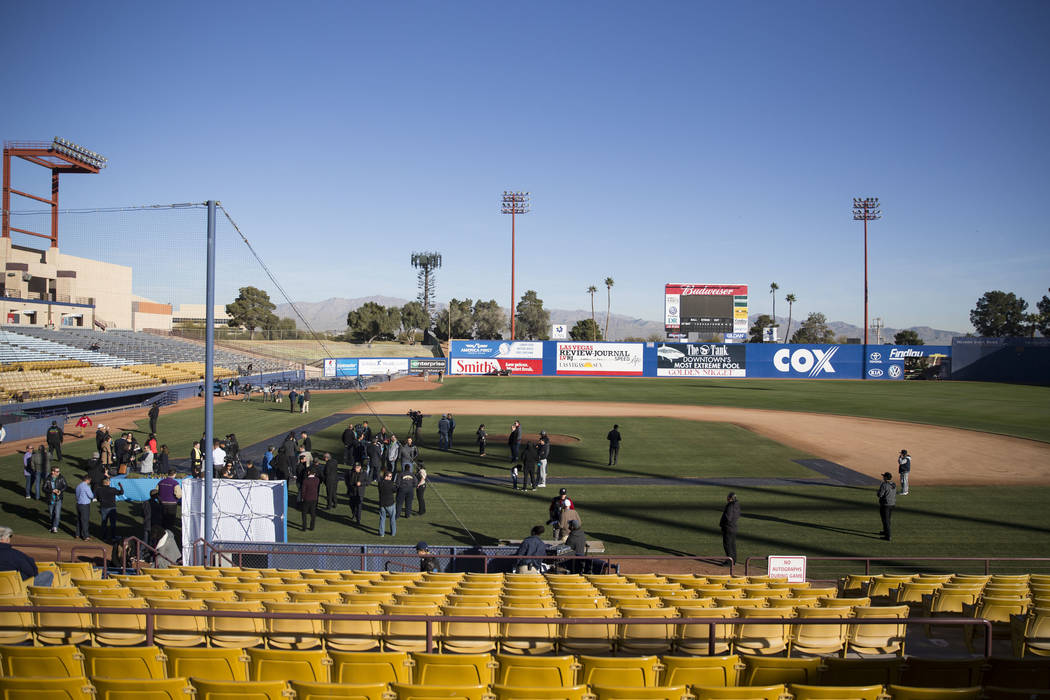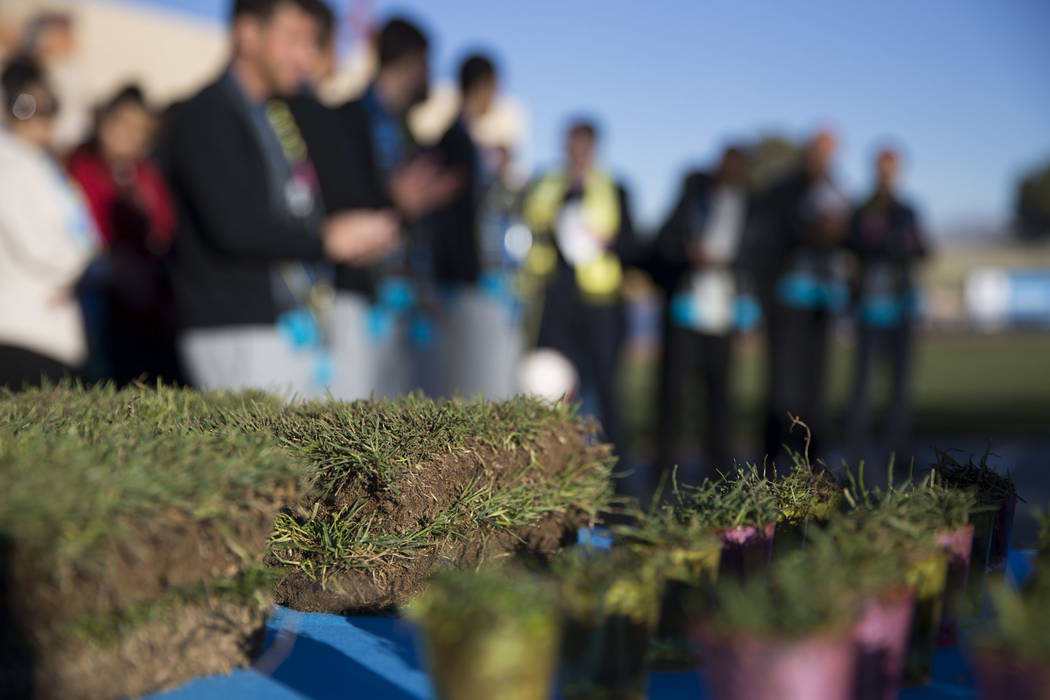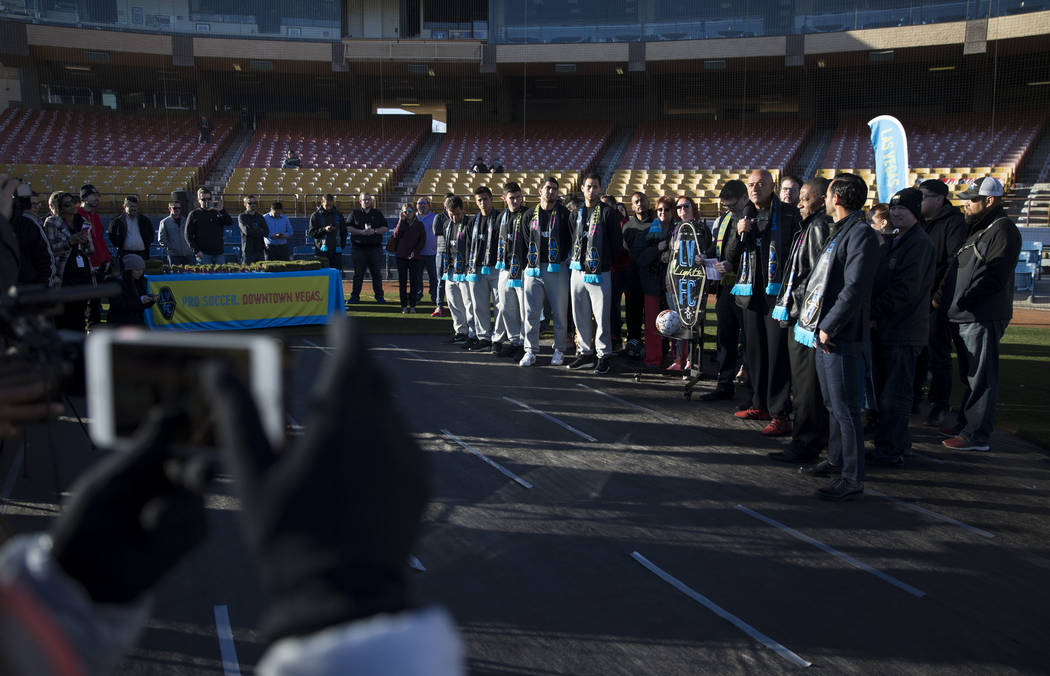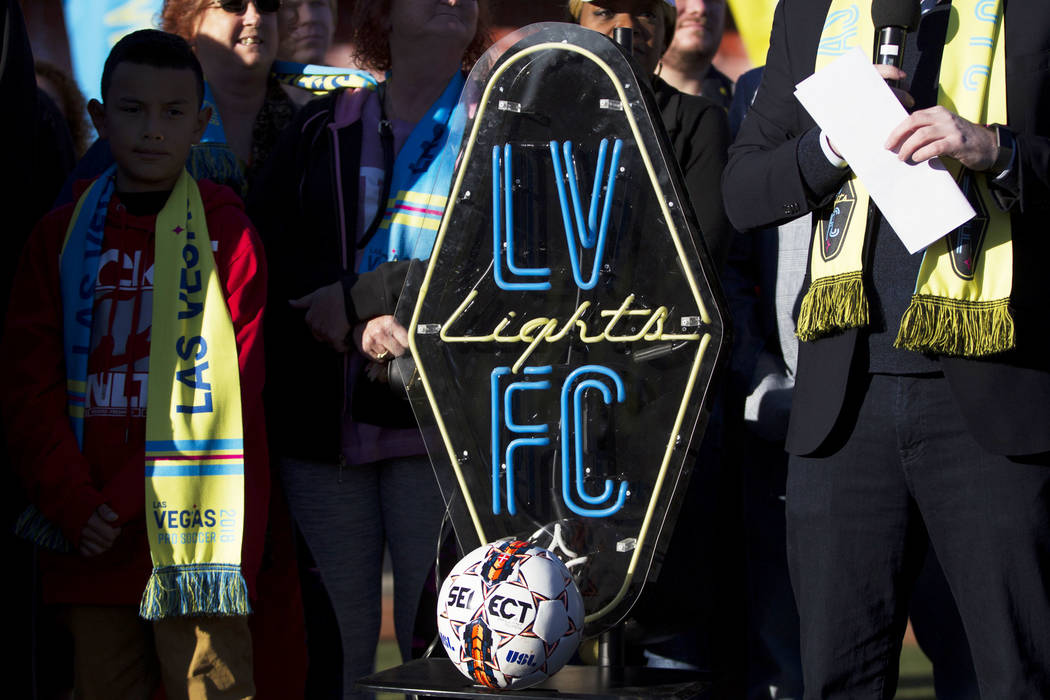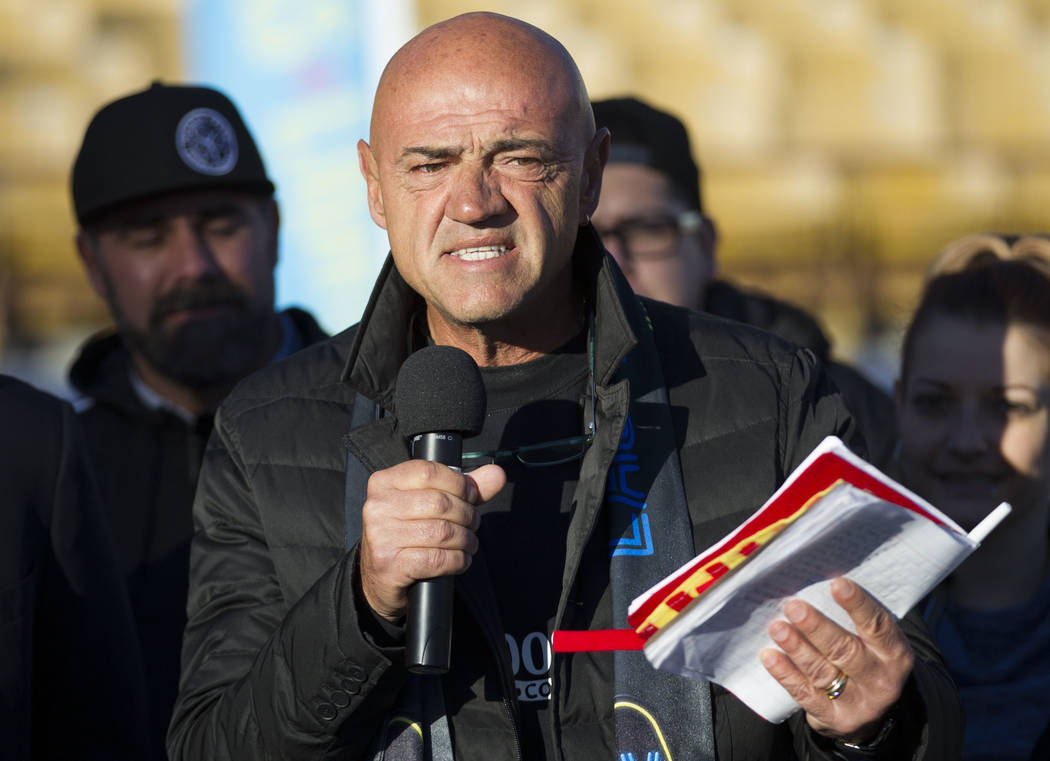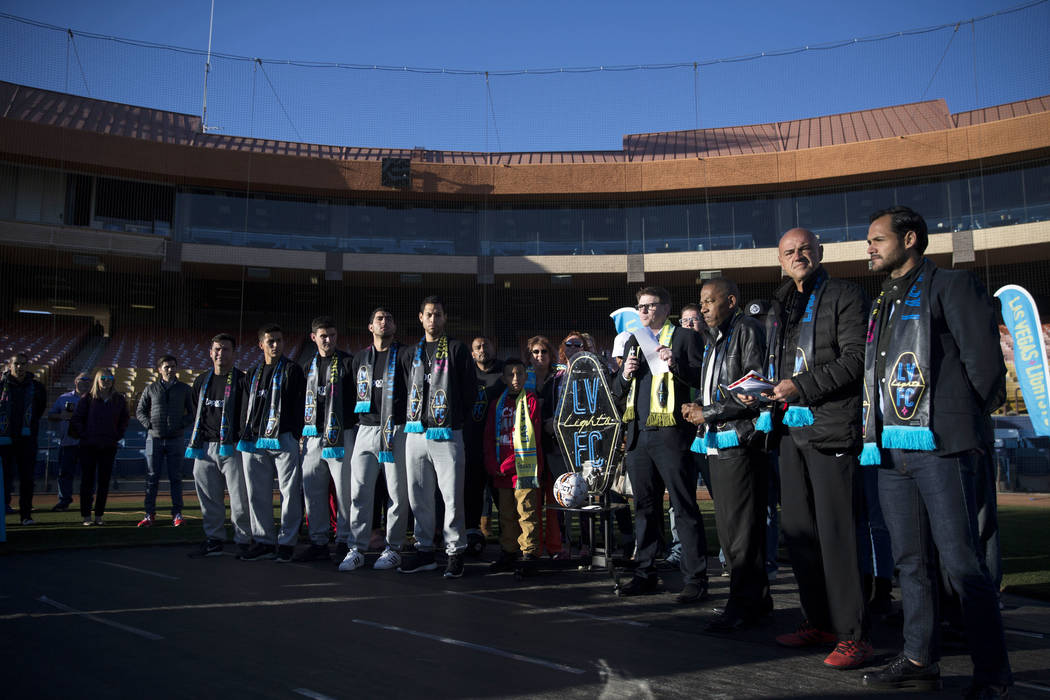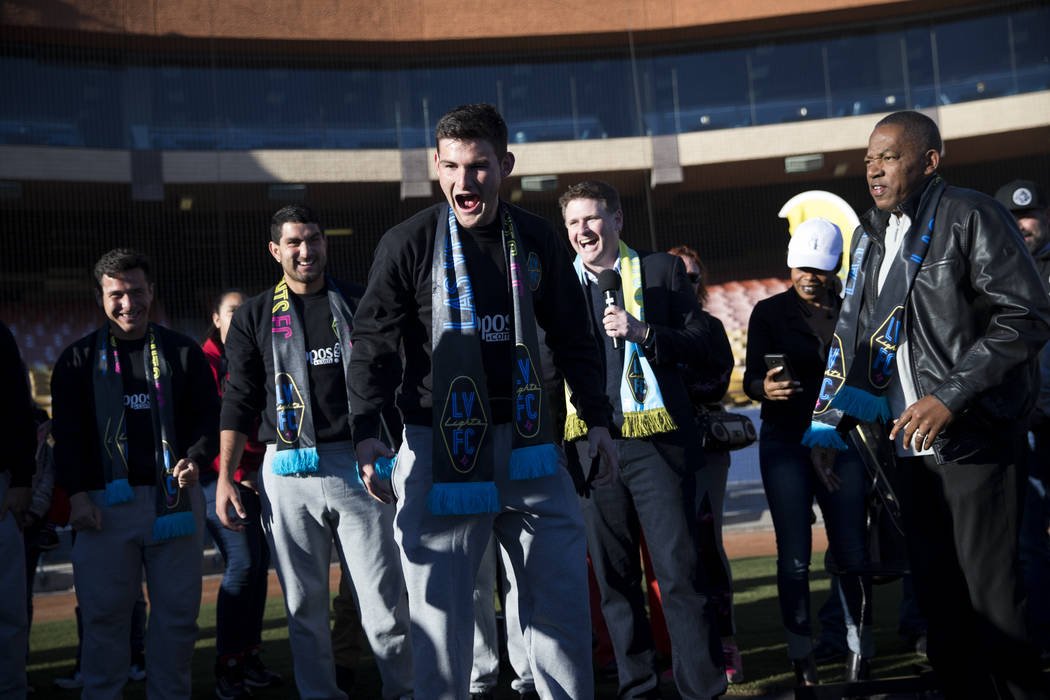 Cashman Field's soccer transformation has begun.
The Las Vegas Lights FC laid down the first pieces of turf at the stadium on Wednesday, as the team began changing the field into a soccer venue ahead of its Feb. 10 exhibition game against Major League Soccer's Montreal Impact. The first turf installation is expected to be completed by Friday and will last until the end of February, through all three of the team's exhibition matches.
The stadium will then undergo the first of 24 changeovers between a soccer and baseball field (or vice versa) because of the Lights and Las Vegas 51s sharing the venue during the 2018 season.

"We want our fans to think this is just like a slice of Mexico City, Buenos Aires, London, Barcelona, Madrid," Lights owner Brett Lashbrook said. "We want to be the next great soccer community. We believe Cashman Field is a wonderful, wonderful location for us."
The Lights will pay for each conversion, which will involve the removal of three pitching mounds (one on the infield and two in the bullpen) and, initially, the laying of 16,000 square feet of Hybrid Bermuda 419 turf. Installing the turf will be World Sports Solutions International, a Las Vegas-based company that helped with the 2014 FIFA World Cup in Brazil.
The initial turf the company will lay down comes from Pahrump.
"This is us trying to stay hyper-local in everything that we do," Lashbrook said.
The infield level will be lowered by 1¼ inches on the first installation to create a seamless surface. The turf used for the first changeover will be disposed of because it will be in place for more than a month, but the team will try to reuse as much turf as possible during the rest of the conversions.
With the first changeover started though, the Lights are that much closer to the start of their inaugural season.
"I want to begin," coach Jose Luis Sanchez Sola said.
Contact Ben Gotz at bgotz@reviewjournal.com. Follow @BenSGotz on Twitter.