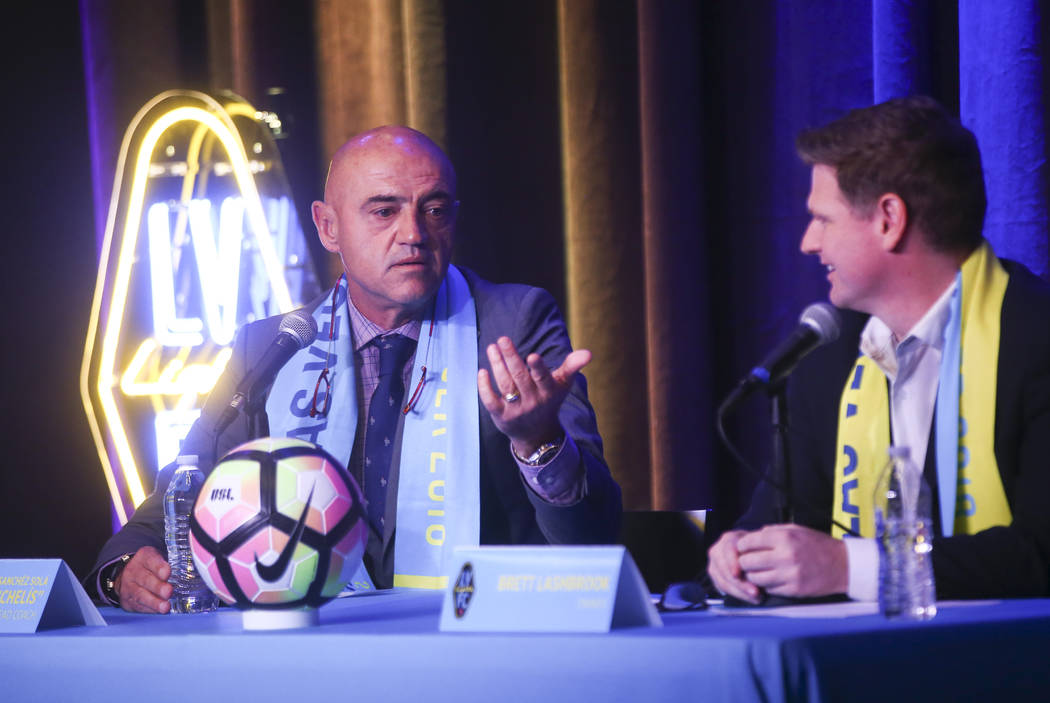 Las Vegas Lights FC is ratcheting up its search for players.
The team is running an invite-only training camp from Monday through Wednesday to attempt to find players who can be a part of the team's inaugural roster. The camp will feature players with varying levels of professional experience competing with select players found at the team's open combine over the weekend at Kellogg Zaher Soccer Complex.
The Lights can sign a maximum of 30 players, though the team is expected to roster around 23-25. Owner Brett Lashbrook said Thursday the team is free to sign players whenever they want, and coach José Luis Sanchez Solá, commonly known as Chelís, said on Saturday he wants the team's full roster in place by early next month.
That would be give the club's players a full month to practice together before their first exhibition game at Cashman Field on Feb. 10 against Major League Soccer's Montreal Impact.
The Lights had more than 500 local players try out at their local combine on Saturday, and brought 75 back for an additional look Sunday. More than 15 players from the open combine will be attending the team's camp this week.
Contact Ben Gotz at bgotz@reviewjournal.com. Follow @BenSGotz on Twitter.