Las Vegas prep products shine for BYU, Arizona
September 14, 2015 - 12:38 pm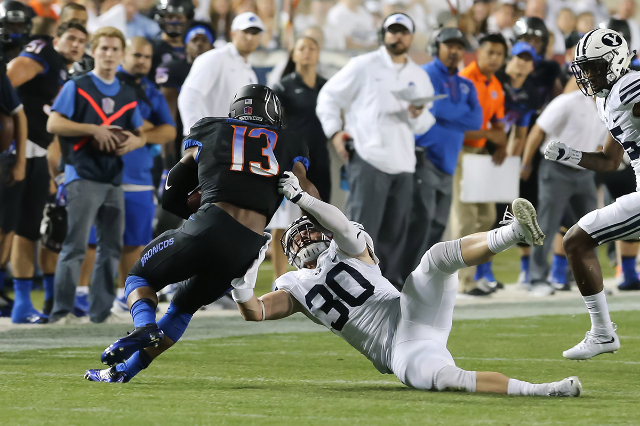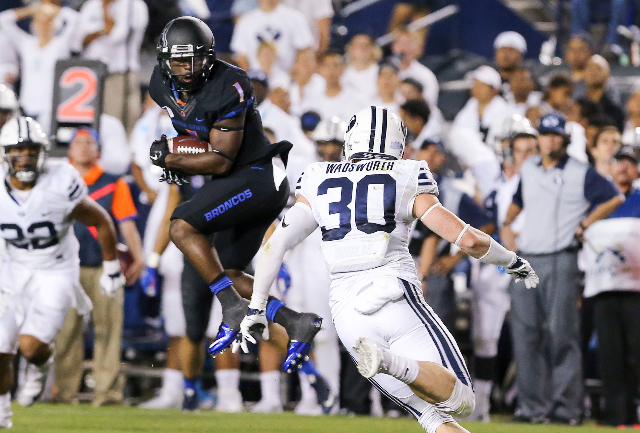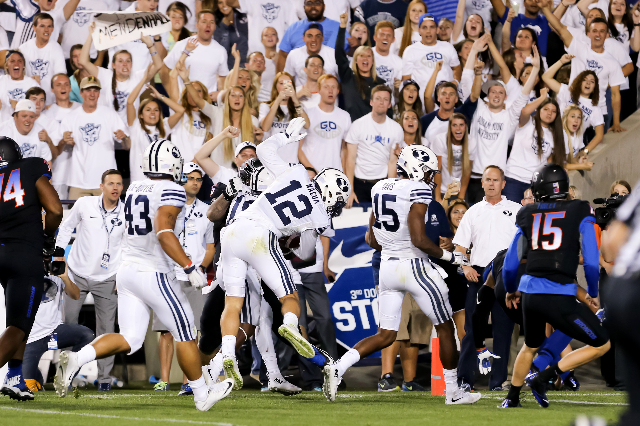 A pair of Las Vegas prep products starred on defense for Brigham Young on Saturday night in the Cougars' second straight dramatic victory to start the season, a 35-24 win over No. 20 Boise State.
BYU junior safety Kai Nacua, a Liberty High School grad, had a school record-tying three interceptions — returning the final one 50 yards for a score to seal the Cougars' comeback win — and BYU senior safety Michael Wadsworth, a Silverado High grad, had a team-leading 11 tackles (7 solo).
Nacua, who served a one-game suspension in BYU's thrilling season-opening 33-28 win at Nebraska, also picked off a pass at the goal line and returned another interception to the Broncos' 12-yard line that set up a Cougars touchdown.
Also, Arizona sophomore quarterback Anu Solomon completed 24 of 33 passes for 264 yards and two TDs in the No. 20 Wildcats' 44-20 victory over UNR. Coming off a stellar freshman season, Solomon is showing no signs of a sophomore slump, tossing six TD passes and no interceptions in two lopsided wins.