Las Vegas stands tall for Classic win
December 18, 2014 - 10:46 pm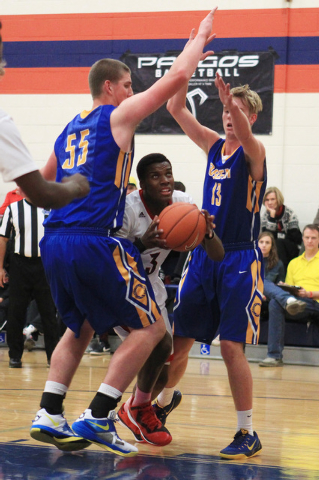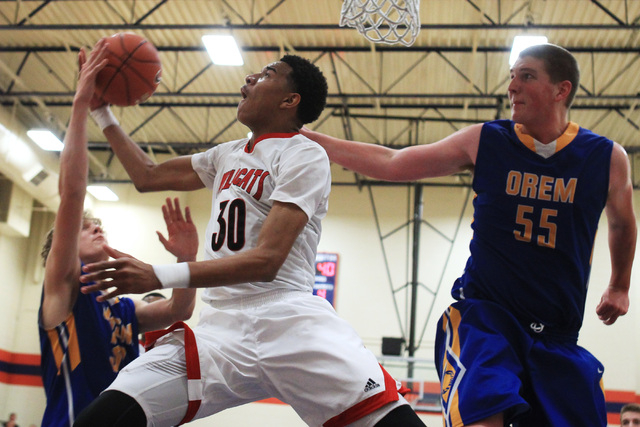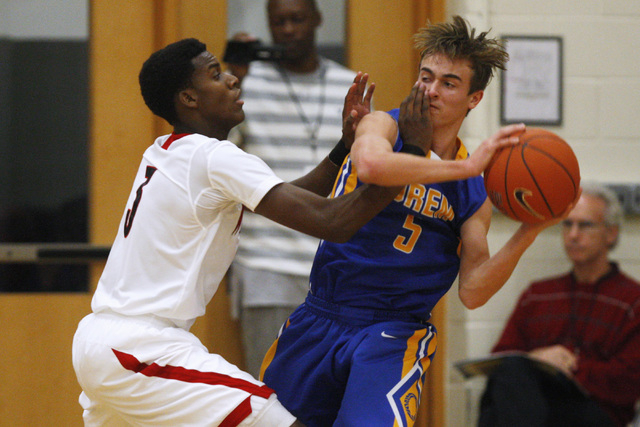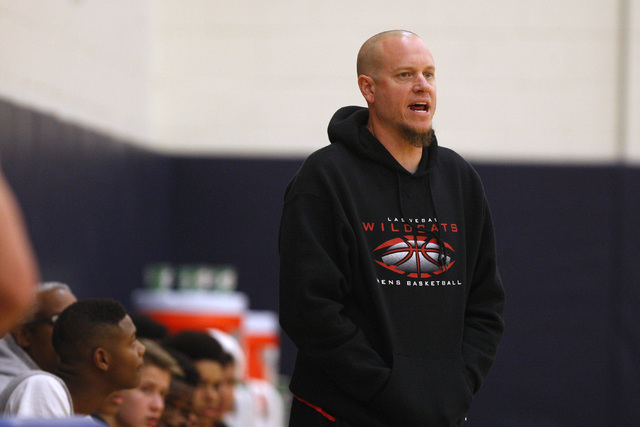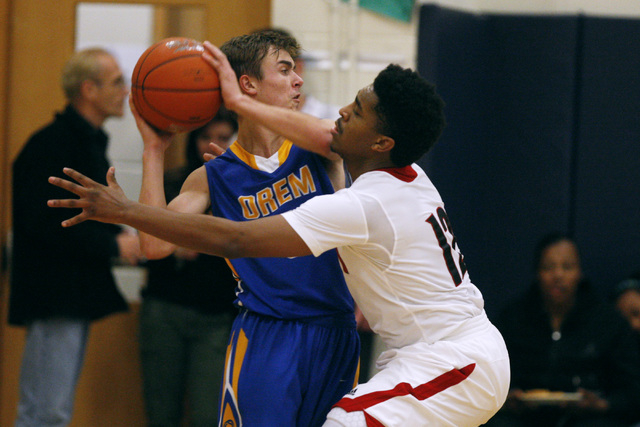 Las Vegas High's Tyler Bey had scored a total of 73 points in the Wildcats' first two games this week.
But when the 6-foot-6-inch junior picked up his second foul less than five minutes into the game Thursday against a much taller Orem (Utah) team, it looked as if Las Vegas might be in trouble.
But senior Will Loche and sophomore Marquise Raybon held things down inside for the rest of the first half, and the Wildcats defeated the Tigers 63-54 in the Tarkanian Classic at Bishop Gorman.
Las Vegas will play Logan (Utah) in the Premier Division semifinals at 8:30 p.m. today at Gorman.
"We told the guys at some point your number's going to get called for some reason, and you've just got to step up and play," Las Vegas coach Jason Wilson said. "And those guys that subbed in, they did a great job of keeping us in the game. Our guys practice against some of the best guys in town every day, so when they got on the floor, I was confident in what was going on."
Bey had scored six of the team's first 11 points, but left after picking up his second foul with 11:13 left in the first half and the Wildcats trailing 12-11.
But even without Bey, the Tigers couldn't pull away, and the Wildcats rallied to take a 34-31 halftime lead. The 6-4 Loche and 6-5 Raybon took care of things inside against Orem, which started 6-11 Richard Harward and 6-8 Noah Johnson inside. The Tigers also brought 7-1 Josh Carlisle off the bench.
Raybon twice broke a tie with a rebound bucket late in the half and had five points and three rebounds in the half.
"He's a sophomore, and he's still trying to figure some things out," Wilson said. "When his number's called, he needs to be able to step on the floor and do what he's asked to do. I thought he did a great job of that tonight. He's starting to figure that out."
Loche scored the first four points of the second half to push the Las Vegas lead to 38-31. Loche finished with 11 points and six rebounds.
"There's not very many guys that work as hard as him," Wilson said. "He couldn't care less about anything in the stat book that has his name next to it except for the win. And I'm really happy for him, because he works so hard and he's accepted his role and he's done what it takes for us to win."
Las Vegas led 43-31 after a finger roll by Bey with 11:33 to play. But the Tigers answered with a 17-7 run, cutting the lead to 50-48 on a 3-pointer by Hayden Young with 5:04 left.
Patrick Savoy was fouled shooting a 3-pointer and hit all three free throws with 3:32 left to push the Las Vegas lead to 53-48, and Bey punctuated the win with two big dunks in the final minute.
Bey finished with 16 points, seven rebounds and three blocked shots, and Savoy had 14 points and six rebounds.
Contact reporter Damon Seiters at dseiters@reviewjournal.com or 702-380-4587. Follow him on Twitter: @DamonSeiters.