Lashbrook, Pastorino combine experience to shape Las Vegas Lights FC
November 13, 2017 - 1:26 pm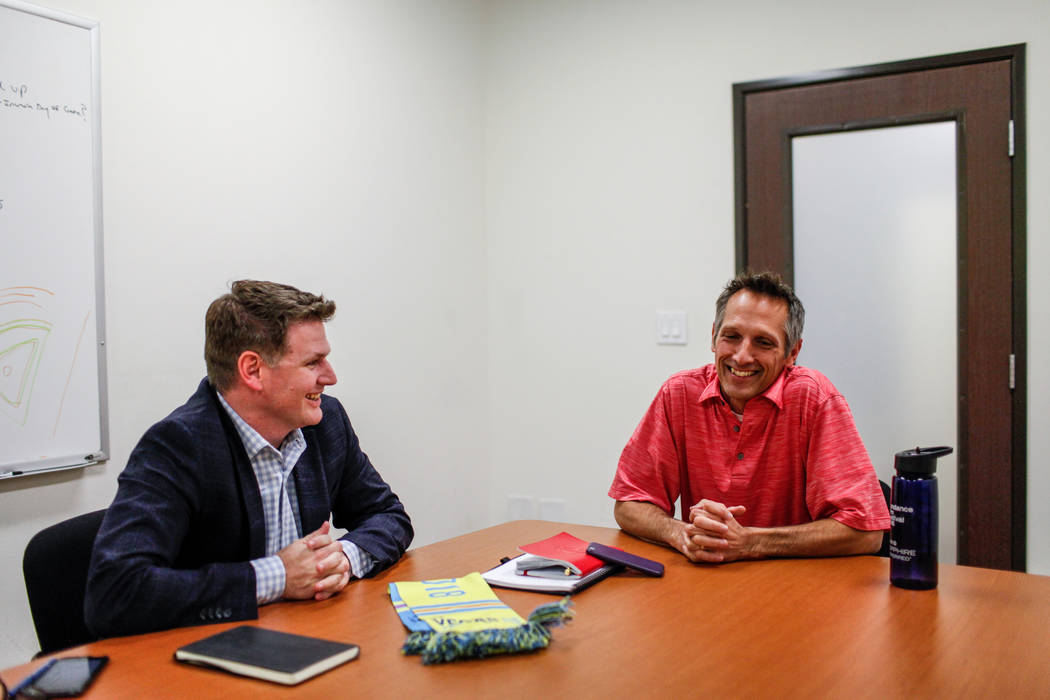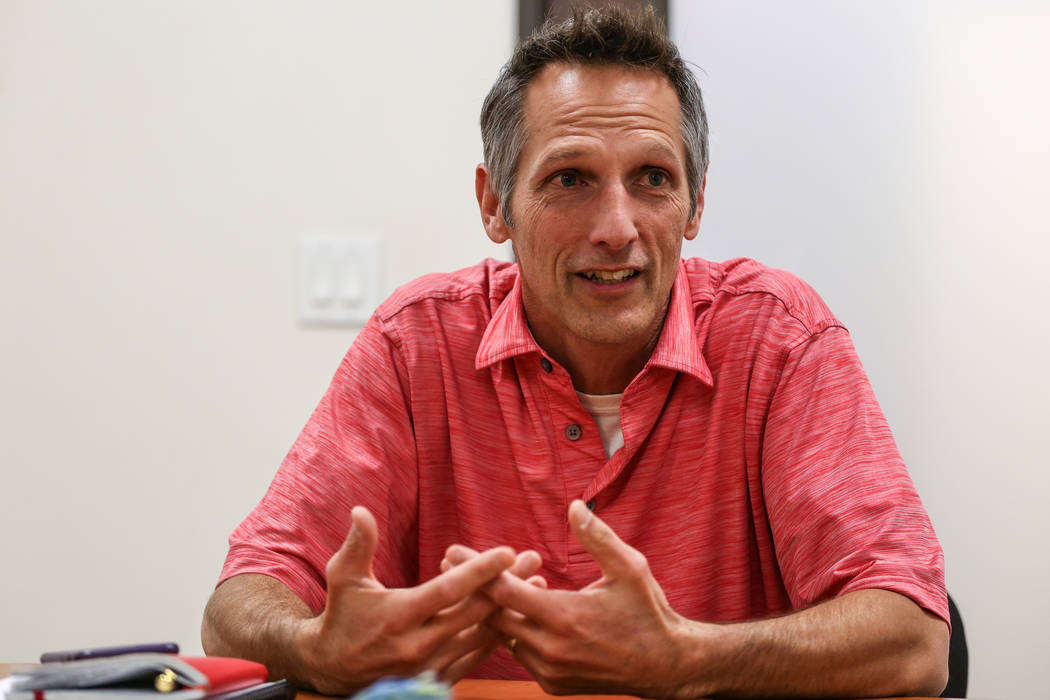 After three years working in Major League Baseball, Steve Pastorino was feeling the itch to return to soccer.
So the first general manager in Real Salt Lake history went to Las Vegas on Aug. 11 to witness a news conference celebrating the United Soccer League's newest team: the Las Vegas Lights FC. A five-hour sushi dinner in Downtown Summerlin with team owner Brett Lashbrook followed.
They closed the restaurant, and soon after Pastorino, who had been with the Oakland Athletics since 2014, was back in the game as the Lights' vice president of corporate partnerships.
"I went back to the hotel, called my wife and said we're moving to Las Vegas," Pastorino, 48, said.
Now, he and Lashbrook will attempt to draw on their shared history with expansion teams to make professional soccer work in Las Vegas. With the 2017 USL season finished after Monday's championship game, the two executives and the rest of the team are officially on the clock.
"Brett and Steve have done it better than anyone in the world," former Chicago Fire president and general manager Peter Wilt said. "I think they'll be very successful. There's no doubt."
Chicago to Salt Lake
Pastorino was introduced to soccer overseas, attending matches with his father Robert, who served as a U.S. foreign service officer in Venezuela, Colombia, Portugal and Mexico.
He later helped raise the sport's profile in the U.S., joining the Fire under Wilt as the team prepared to join Major League Soccer for the 1998 season. He started in marketing and soon became the team's assistant general manager, helping the Fire secure the 20,000-seat soccer-specific stadium Toyota Park, which opened in 2006.
"He was my right-hand man," Wilt said. "We couldn't have had success, business-wise, without him."
Pastorino left the team before the stadium opened, opting for Salt Lake in 2004 to help usher another team into MLS. The first player he secured for Real Salt Lake, Jason Kreis, became the team's coach immediately after his playing career ended in 2007 and led the team to its first MLS Cup championship in 2009.
Team to call their own
Lashbrook helped put a team in MLS much later than Pastorino, assisting Orlando City SC (Soccer Club) in its transition from USL Pro, the USL's precursor, to the top league as part of its front office.
Even before Lashbrook and the team officially were on the move to MLS, it was clear soccer had connected with the city. Orlando City SC had 20,866 fans show up to watch the team win the USL Pro championship game on Sept. 7, 2013 at the Orlando Citrus Bowl, more than two months before it became the 21st franchise in MLS history.
That moment still sticks out as a career highlight for Lashbrook, and now the goal is to achieve something similar in a market he likens to Orlando.
"The community and local population wants something to call their own. People in Orlando don't go to Disney World every weekend just like people in Las Vegas don't go to the Strip every weekend," Lashbrook, who resigned as Orlando City SC's chief operating officer in 2015, said. "That's something I really learned and embraced in Orlando. They almost had this love-hate relationship with Mickey Mouse."
Established expansion blueprint
Lashbrook and Pastorino hope to shape the Lights with their expansion experience, but they're also trying to draw from other markets that have had recent soccer success.
Lashbrook pointed to standout USL teams in Sacramento, San Antonio, Louisville and Cincinnati (FC Cincinnati had an average attendance of 21,696 during the 2017 season) as models for how second-division soccer can connect with a city. And if it can work in those places, Lashbrook is confident that he and Pastorino can make it work in Las Vegas.
"This is the exact same blueprint that's been working across the U.S. and Canada for several years. And it's been working in smaller cities that are less diverse with less urban-core stadiums," Lashbrook said. "I think that's why if you put our experience together, you put where the sport is and how it continues to grow. … It's why we're so bullish on why it can work here."
Contact Ben Gotz at bgotz@reviewjournal.com. Follow @BenSGotz on Twitter.
Steve Pastorino resume
— 1992-1997: High Desert Mavericks (Diamondbacks' Class A affiliate) General Manager
— 1997-2004: Chicago Fire Assistant General Manger/Senior Director of Sales & Marketing
— 2004-2007: Real Salt Lake General Manager
— 2008-2011: USA Team Handball General Manager/Executive Director
— 2014-2017: Oakland Athletics Senior Director of Corporate Partnerships
— 2017-Current: Las Vegas Lights FC Vice President of Corporate Partnerships