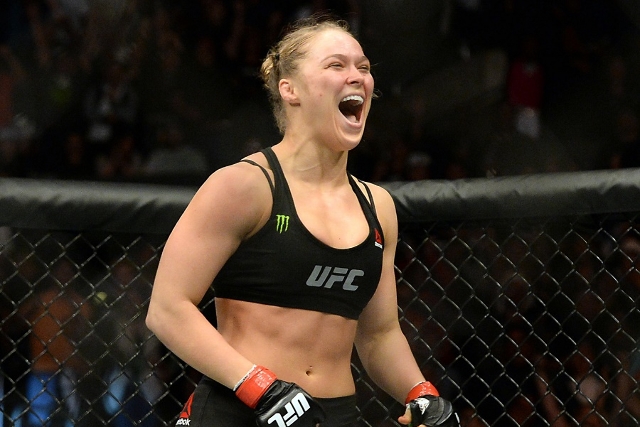 The question might not be so much if UFC bantamweight champion Ronda Rousey is willing to fight a man in the Octagon, but if a man is willing to fight her.
NBA star LeBron James and interim UFC featherweight champ Conor McGregor each recently claimed they were intimidated by Rousey, who will put her 11-0 record and title on the line against Beth Correia on Saturday at UFC 190 in Rio de Janeiro.
Asked on Twitter "how long would you last in the ring with Ronda Rousey?," James replied, "As long as she wanted me to last. I wanted to introduce myself to her at the ESPYs but didn't want her to kick my butt."
Likewise, McGregor told SI Now on Tuesday he wouldn't want to get "in a clinch fight with Ronda."
Recalling the time he saw Rousey and embraced her, McGregor said, "I swear on my life her back muscles were the most solidest back muscles I'd ever felt in my life. I thought if this lady was to get a hold of me, she would throw me on my head in literally one second flat."
"So I would not like to engage in a clinch fight with Ronda," McGregor said before adding, "But, make no mistake about it, I have my ways to win that fight, too."
Check out the video of McGregor's interview below.