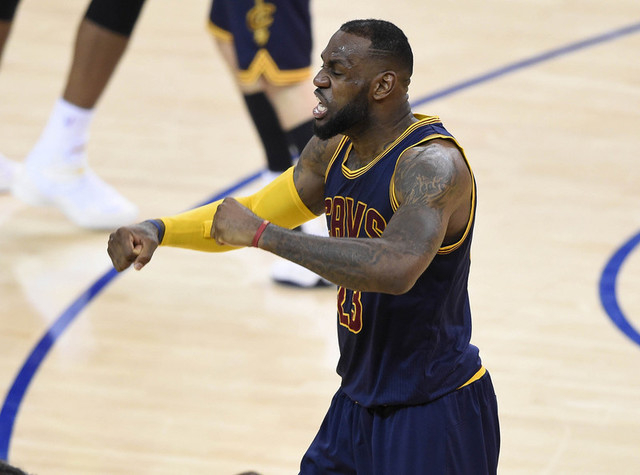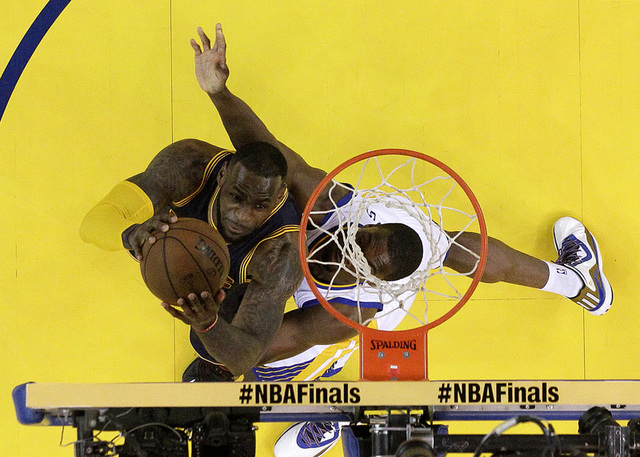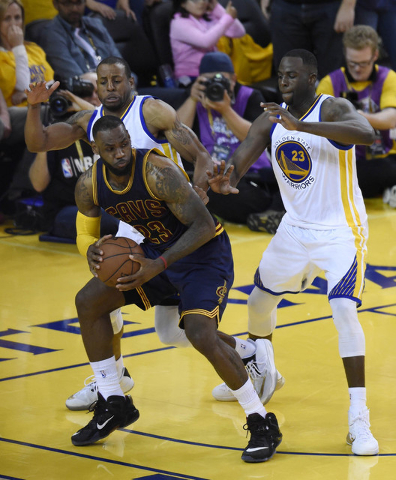 What's motivating LeBron James to an all-time individual performance through two games of the NBA Finals?
He's not telling.
James averaged 41.5 points, 12 rebounds and 8.5 assists through the first two games of the Finals to help the Cleveland Cavaliers return home for Tuesday's Game 3 tied 1-1 in the best-of-seven series with the Golden State Warriors.
It's the fifth consecutive June for James in the NBA Finals — four straight with the Miami Heat.
"My motivation is to make sure my guys are ready and prepared every night we step on the floor," James said. "And I have some other motivation that I won't talk about right now, but I have so many different things to worry about than being an underdog or guys counting us out."
Without All-Star teammates Kyrie Irving and Kevin Love, James said previously he is motivated to win the title for a city with a heartbreaking championship history — none in any major sport — and more recently that he wanted to guide a team short on firepower — namely Irving and Love — to beat the odds.
What else is motivating LeBron?
"I hope we win, so I can tell y'all," he said Tuesday.