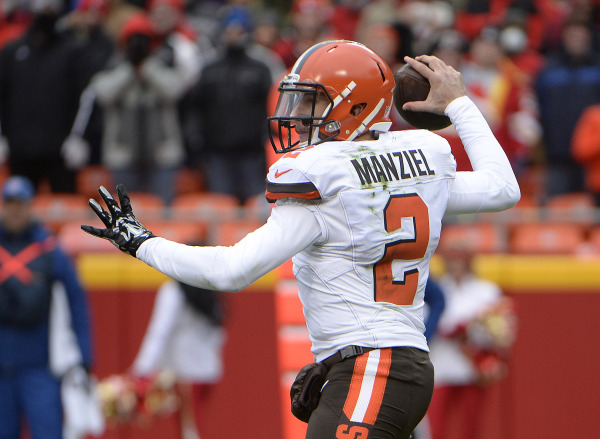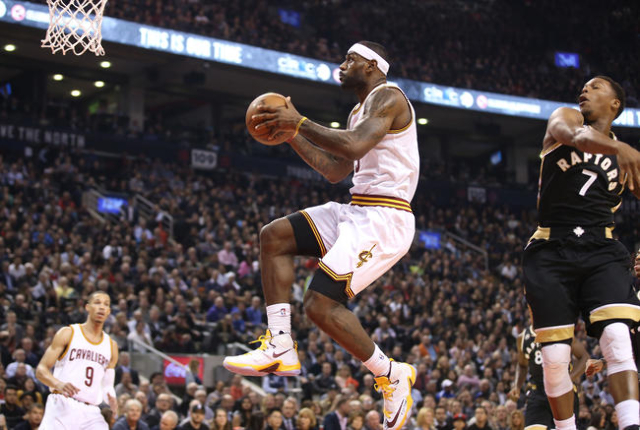 Cleveland Cavaliers superstar LeBron James is concerned for troubled Cleveland Browns quarterback Johnny Manziel.
Manziel, 23, is a client of LRMR, James' marketing firm.
"I think it's more concerned for him individually," James said Wednesday before the Cavs' morning shootaround in Washington, D.C., when asked if Manziel worried him more from a branding perspective or for his well-being.
Manziel reportedly was in Las Vegas on Saturday night despite being in the NFL's concussion protocol that sidelined him for the team's season finale against the Pittsburgh Steelers. He missed his concussion treatment on Sunday at the team's facility.
ESPN Las Vegas radio reported on its Facebook page, citing sources, that Manziel was at a night club on the Las Vegas Strip on Saturday night and entered the establishment "wearing a blonde wig, a fake mustache, glasses, and a hoodie" — and that he introduced himself as "Billy."
Manziel was at the team's facility for exit meetings on Monday but did not meet with reporters..
"I'm not quite sure, I don't know all the details on it. I've really kind of haven't been all up on it but I've heard a little of it," James said of the speculation surrounding Manziel's whereabouts. "It's just a distraction for not only himself, but for everyone that's around him including family, people that represent him, the people that are around him. And he'll figure it out at some point. We all hope."
Manziel was videotaped drinking, including on Christmas Eve, during the season. Manziel spent 73 days in inpatient addiction-rehab center in the offseason.
Manziel finished his second season with 1,500 passing yards, seven touchdowns and five interceptions in nine appearances (six starts) and a passer rating of 79.4. He rushed for 230 yards.
Like Sports News on Facebook: