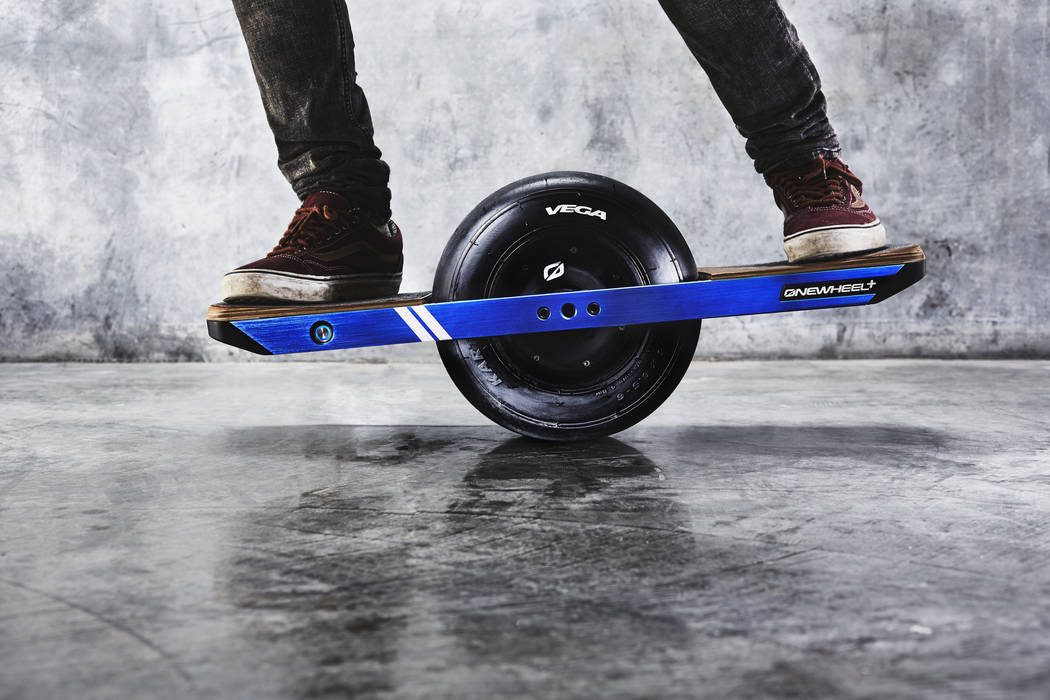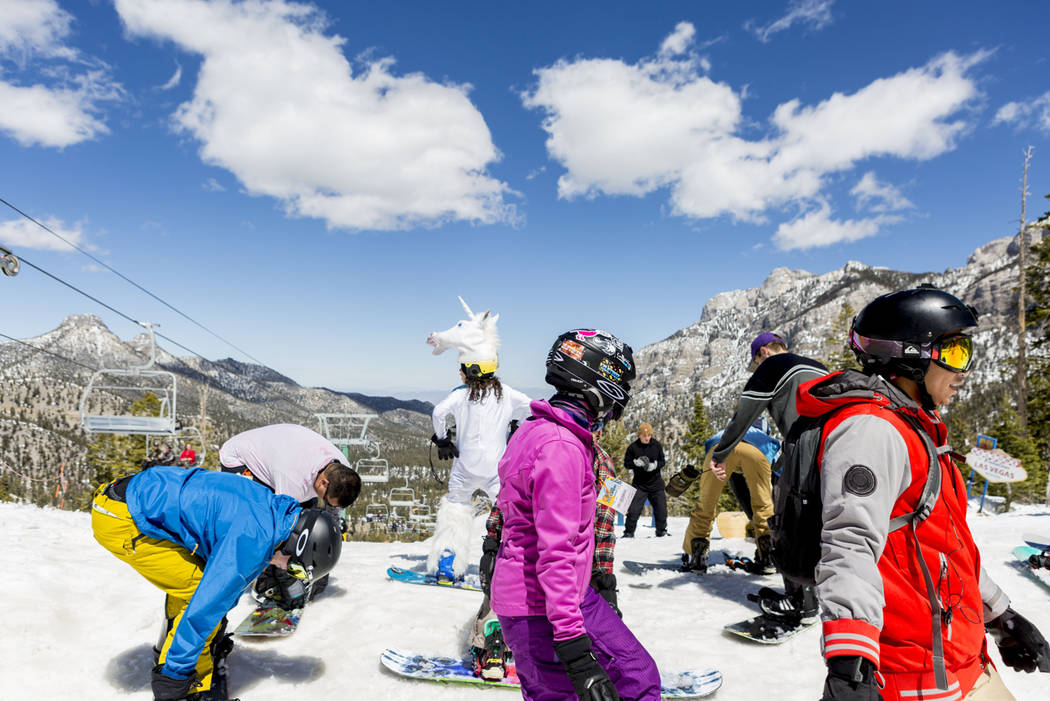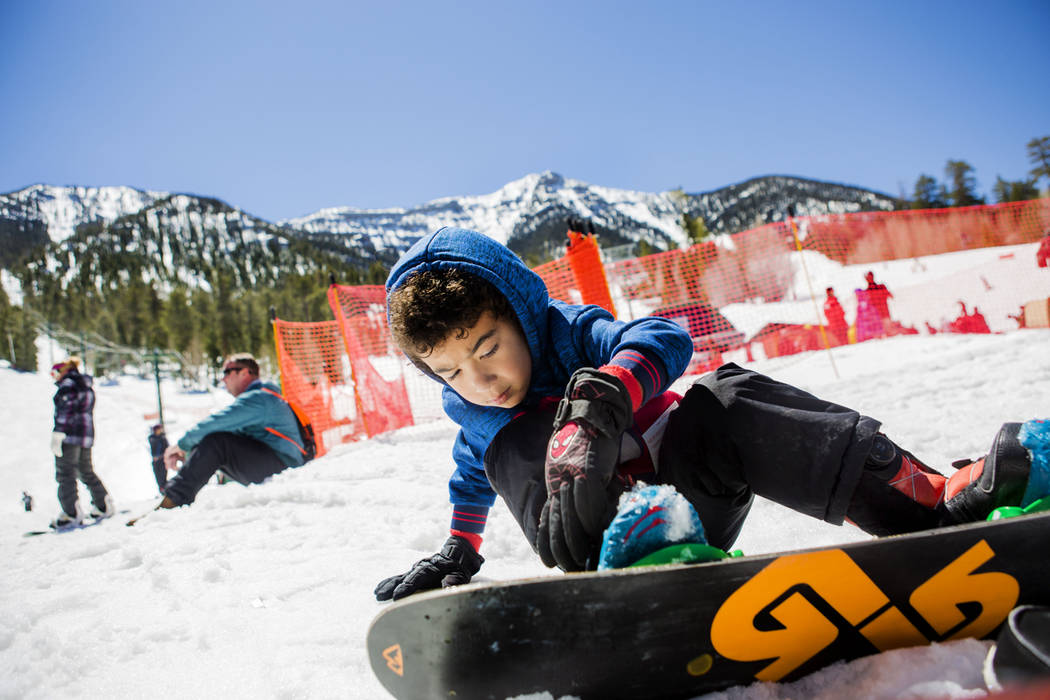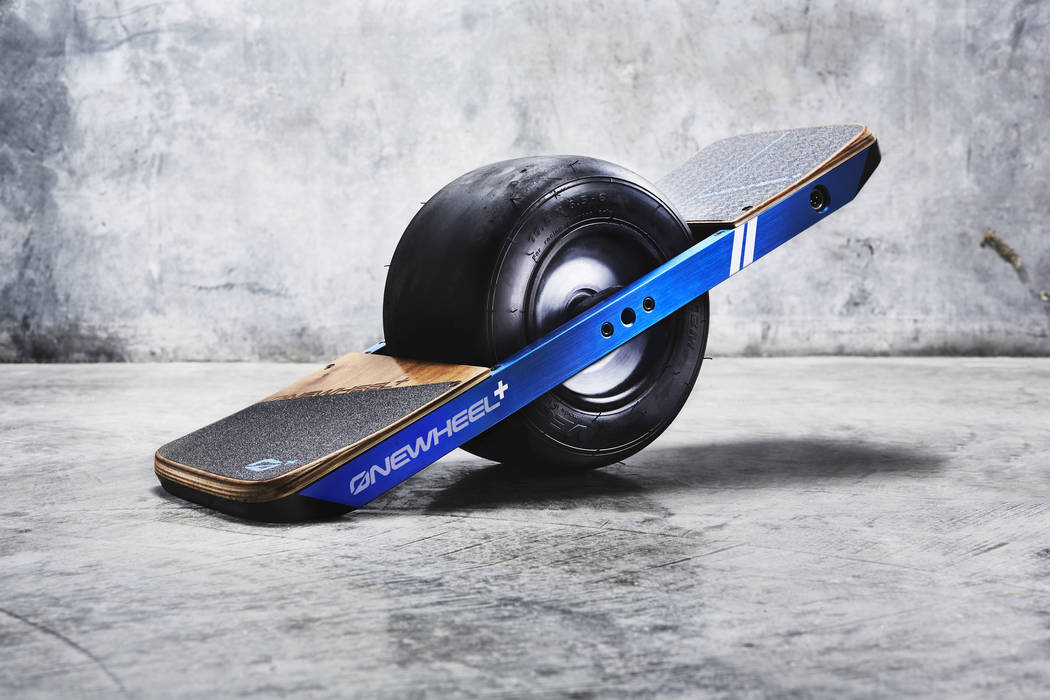 Lee Canyon marketing director Jim Seely pauses midthought when talking about the site's newest offering for its summer season.
He knows "The Onewheel Experience" needs some explaining.
For the first time ever this summer, Lee Canyon is offering a tour that takes place entirely on a self-balancing electric skateboard that boasts just one wheel in the middle. There are four sessions a day for $45 during the summer season, which runs from Friday through Sept. 4, giving would-be explorers a whole new way to experience the Spring Mountains National Recreation Area and Humboldt-Toiyabe National Forest.
"It's the closest you can get to snowboarding on terrain," Seely said. "It's a blast, actually."
The Onewheel, created by the Santa Cruz-based company Future Motion, started as an idea on the crowd-funding website Kickstarter in January 2014. In its 21-day funding period the product received $630,862 of support from 1,015 backers to get started.
It also fit what Lee Canyon was looking for to expand its amenities and services in the summer this year.
"There are a couple trends that are happening (in the summer)," Seely said. "One: In Las Vegas, we see a lot more outdoor opportunities sprout up everywhere. And then the other trend is in the ski industry, snow resorts are focusing on improving their amenities and services in the summertime."
There will be four 90-minute Onewheel tours a day at Lee Canyon, each limited to four participants 13 years old and up. The first half hour of each session will focus on teaching riders the basics before going in and around the lodge area.
"Just like snowboarding, you want to learn how to stop and get off," Seely said. "Then it's going back and forth, getting your balance, turning. We hope to have everyone up and running within a half hour or so."
The tour starts out easy on paved terrain before moving to a flat but unpaved area at the end. The unpaved area features a small Onewheel skills area, though, in case any of the participants are daring enough to try a trick or two.
The area is just one more way Lee Canyon is trying to entice people to escape the Las Vegas summer heat Fridays through Sundays and head for cooler temperatures in the mountains.
"We had a great snow season," Seely said. "We love the momentum that's happening (at Lee Canyon)."
The recreation notebook appears Wednesdays. Ben Gotz can be reached at bgotz@reviewjournal.com. Follow@BenSGotz on Twitter.