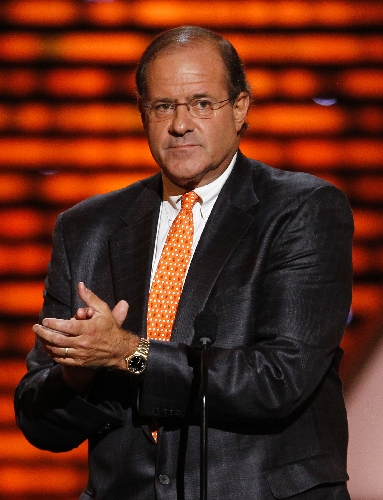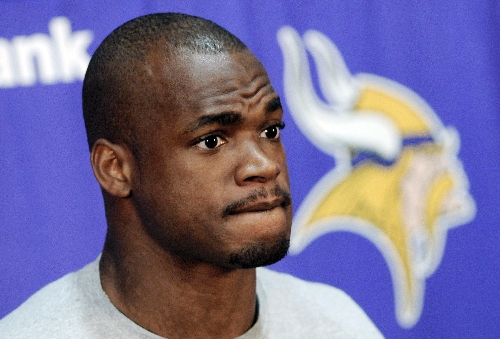 It has become cliche to mock Chris Berman for his carnival barking during the All-Star Home Run Derby. But let's do it anyway, because he deserves it, and there's not much else going on this week.
As President Barack Obama said of Donald Trump, "We're not going to be able to solve our problems if we get distracted by sideshows and carnival barkers."
So Trump and Berman have more in common than bad hair.
"Are you ready for some longball?" Berman, host of ESPN's sideshow, shouted to fans in Kansas City on Monday night.
Better yet, are you ready for some really lame calls of longballs?
Berman on Toronto's Jose Bautista: "This is a moon shot to left. Back it goes. Back, back, back and it's gone. That just kept scraping the sky."
Berman on the Los Angeles Angels' Mark Trumbo: "Oh, man. This one is on its way to Wichita."
Berman on Detroit's Prince Fielder: "Look at this shot by Prince. Way back. Man, that one's about to Omaha."
Robinson Cano of the New York Yankees went homerless and was booed, but he wasn't the night's biggest loser.
■ PURPLE HAZE – It's the offseason, and he's recovering from knee surgery, but star running back Adrian Peterson is doing his part to help the Minnesota Vikings lead the NFL in one key category.
Peterson was charged with resisting arrest Saturday in Houston after an early-morning scuffle with off-duty law enforcement officers at a nightclub. It was the latest embarrassment for America's Most Wanted Team.
Brian Murphy of the St. Paul Pioneer Press noted on Twitter, "Peterson's arrest is 10th in last 18 months and 39th since 2000 for the Vikings – more than any other NFL team during either span."
But the Vikings players had better pick up the pace. The Cincinnati Bengals and Detroit Lions are gaining fast.
■ NOT BREAKING NEWS – Jay Glazer of Fox Sports recently went to Twitter to express anger about being hassled by a TSA security guard at McCarran International Airport: "I appreciate what these guys do to keep us safe from terrorism but I totally don't appreciate them being (expletives) bc they can."
Glazer is known as an NFL insider who is often the first to report breaking stories. He arrived way late on this one.
■ WRONG ANSWER – In a Golfdigest.com feature titled "Ask Stina," Stina Sternberg offers advice to readers who inquire about golf-course gender issues. One Q-and-A played out like this:
Q: My boyfriend plays a lot of golf without me. One of his closest golf buddies is a single, pretty girl. Should I be worried?
A: Absolutely not. If your boyfriend wanted to date this girl, he would. So why worry about something you can't control? Besides, odds are slim there's anything going on between them.
Leftovers Answer: Absolutely be worried. If the "single, pretty girl" looks anything like Natalie Gulbis, odds are good your boyfriend is playing around, not just playing a round of golf.
COMPILED BY MATT YOUMANS
LAS VEGAS REVIEW-JOURNAL