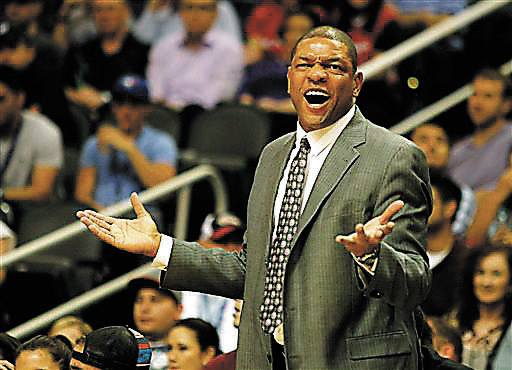 New Orleans Pelicans fans, rejoice. Your NBA team might no longer possess the worst nickname in professional sports.
That dubious honor might belong to El Paso's new Pacific Coast League franchise, the Chihuahuas, who will start play in 2014 as the San Diego Padres' Triple-A affiliate.
No word yet if the Padres plan to stock the Chihuahuas with undersized players who tend to yap a lot and whose bark is worse than their bite.
Considering El Paso, located across the border from Mexico, features a predominantly Hispanic population, it could be argued that the nickname is racist. But the smallest of the world's dog breeds was chosen over four other finalists in a "name the team" contest that garnered more than 5,000 entries.
In addition to the tiny dog named for the state of Chihuahua in Mexico, the best monikers the fans came up with were the Aardvarks, Buckaroos, Desert Gators and Sun Dogs. On second thought, Chihuahuas might work.
The team logo, one of which depicts the dog swinging a bone as if it were a baseball bat, was designed by Brandiose, the company that came up with brands for the Richmond Flying Squirrels and Lehigh Valley IronPigs, among others.
"Through the entire process, our focus was on fun and on finding something that could appeal to kids," El Paso general manager Brad Taylor said. "You have to believe in the brand, and stand by it, because the brand isn't just something that people hear — it's something they see."
We can hear it — every day in our backyard, in fact, from our neighbor's pesky, perpetually barking Chihuahuas. Wonder if they can hit a curve.
For some reason, yo quiero Taco Bell.
■ LAKERS COVER-UP — You can take Doc Rivers out of Boston, but you can't take Boston out of the Los Angeles Clippers coach.
The former Celtics coach, who guided Boston to the 2008 NBA championship over the rival Los Angeles Lakers, plans to cover up every sliver of purple and gold at Staples Center whenever the Clippers play there this season.
Instead of looking at the Lakers' 16 NBA championship banners, nine retired jerseys and tributes to the Minneapolis Lakers and late Hall of Fame broadcaster Chick Hearn, Clippers fans can instead cast their eyes on giant banners of Chris Paul, Blake Griffin, DeAndre Jordan, Jamal Crawford and other players when their team is at home.
"Well, I didn't look at it as the banner thing. I just look at it as putting our guys up," Rivers told the Los Angeles Times. "Listen, I think this is our arena when we play, so I just thought it would be good that we show our guys.
"No disrespect to (the Lakers). But when we play, it's the Clippers' arena as far as I know."
Said Jordan, somewhat confusingly: "It doesn't say Lakers Arena outside. It says Staples."
The Lakers don't have to worry about covering any of the Clippers' championship banners or retired numbers, because they don't have any.
But that could change soon. One thing the declining Lakers will have to worry about this season is covering the rising, young Clips on the court.
COMPILED BY TODD DEWEY LAS VEGAS REVIEW-JOURNAL