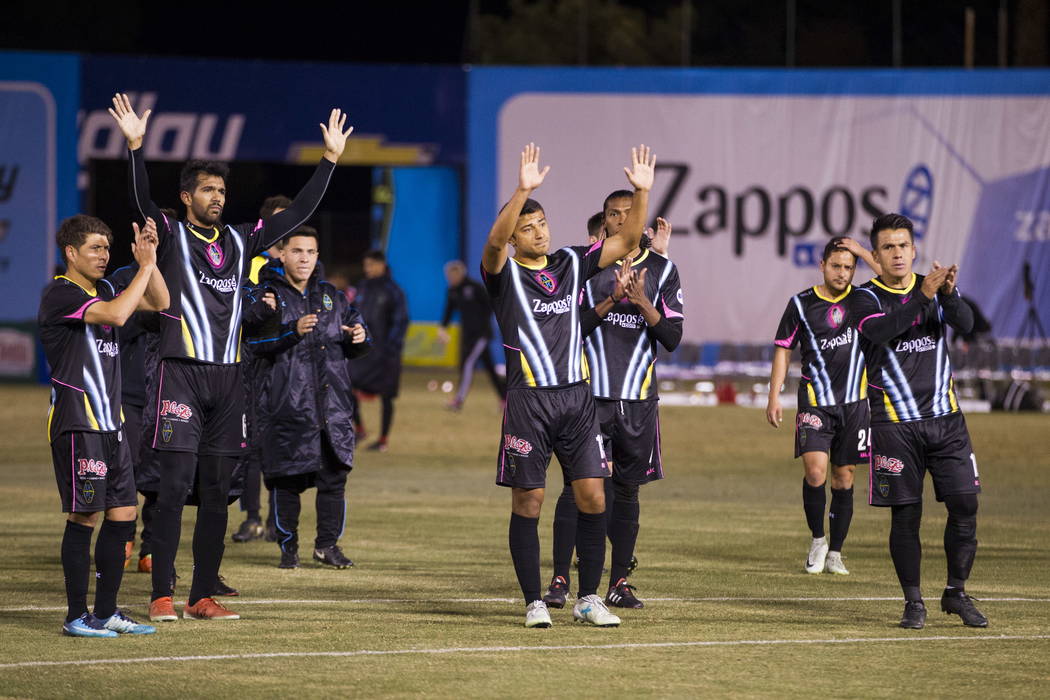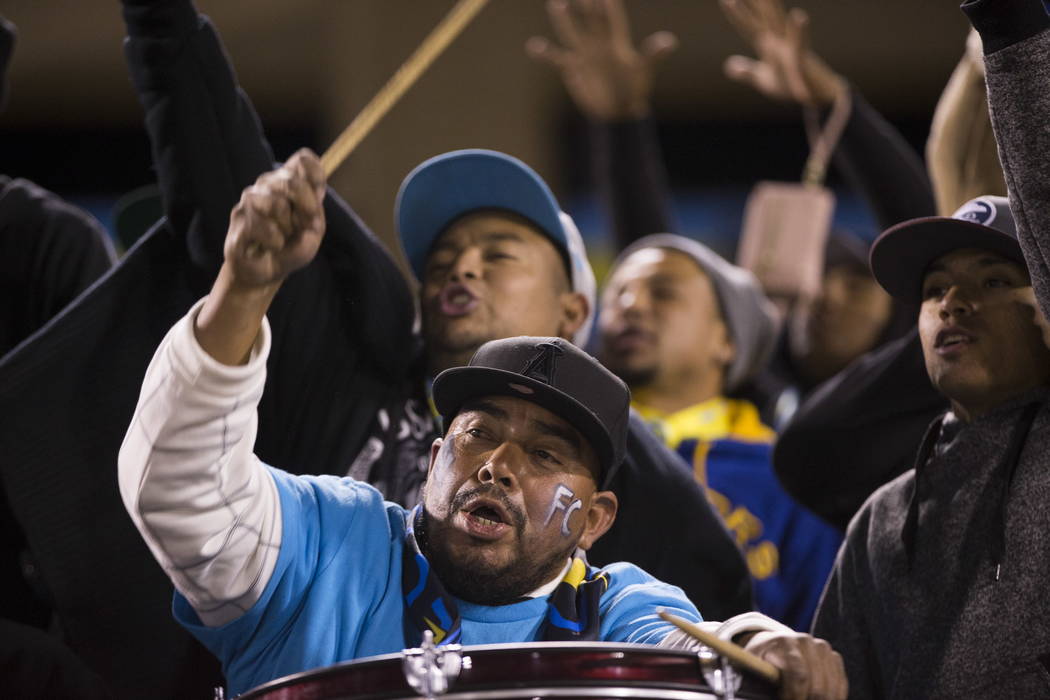 Even with the first match almost three weeks away, the Lights FC is already getting ready for the start of its rivalry series with Reno 1868 FC.
The Lights announced Monday that fans could submit votes to name the series for the next week at nevadasoccervote.com. The options are the Governor's Cup, Copa Nevada, Gamblers' Cup, Nevada Cup, Silver State Cup and Other. Fans can also submit design ideas for a trophy on the website. Voting ends March 11th at midnight.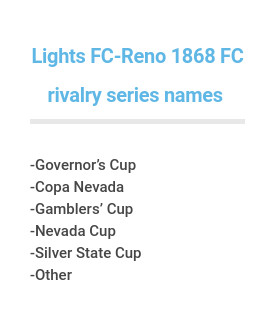 The Lights play Reno three times during the United Soccer League regular season, tied for its most meetings with another club.
"First we win Nevada, then we win USL — those are our club's top on-field priorities," Lights owner Brett Lashbrook said in a statement.
The burgeoning rivalry between the two teams was evident even in the way they announced the voting process. The Lights referred to Reno as "Nevada's other FC" in their announcement and 1868 FC refereed to Las Vegas as an "Emoji Kit Wearing Club."The disdain adds intrigue to what was already shaping up to be an interesting match. Henderson native and former UNLV forward Danny Musovski was loaned to Reno last Thursday, and will have to play against former college teammates Julian Portugal and Sebastian Hernandez of the Lights.
"In the state of Nevada, there are two soccer teams — Las Vegas Lights FC and them — and that is very good for the game of soccer," Lights coach Jose Luis Sanchez Sola said. "The number one team is Las Vegas Lights FC, the number two is them. This great truth will be confirmed by Lights FC on March 24th at Cashman Field."
Contact Ben Gotz at bgotz@reviewjournal.com. Follow @BenSGotz on Twitter.
That being said …. help us name the series vs. Nevada's other FC.

(And our trophy, too.)

Vote➡️ https://t.co/bX1ucEd7lV
Details➡️ https://t.co/8JFLDulO2i pic.twitter.com/C5ZcCLPJMt

— Las Vegas Lights FC (@lvlightsfc) March 5, 2018
#Reno1868FC, Emoji Kit Wearing Club Need Help Naming In-State Rivalry

DETAILS 📰 https://t.co/MUZ4B5FJLY
VOTE ✅ https://t.co/Gu7DqehSyF pic.twitter.com/HIPbVS3LoC

— Reno 1868 FC (@Reno1868FC) March 5, 2018
On today's episode of 'Monday Morning Shade' @Elchelis serving up some 🔥👀:

"The number one team is Las Vegas Lights FC, the number two is them (@Reno1868FC). This great truth will be confirmed by Lights FC on March 24th at Cashman Field."

👏🏽👏🏽👏🏽👏🏽👏🏽

— Las Vegas Lights FC (@lvlightsfc) March 5, 2018