Joel Huiqui leads Lights FC to 4th straight home win
Updated August 5, 2018 - 2:02 am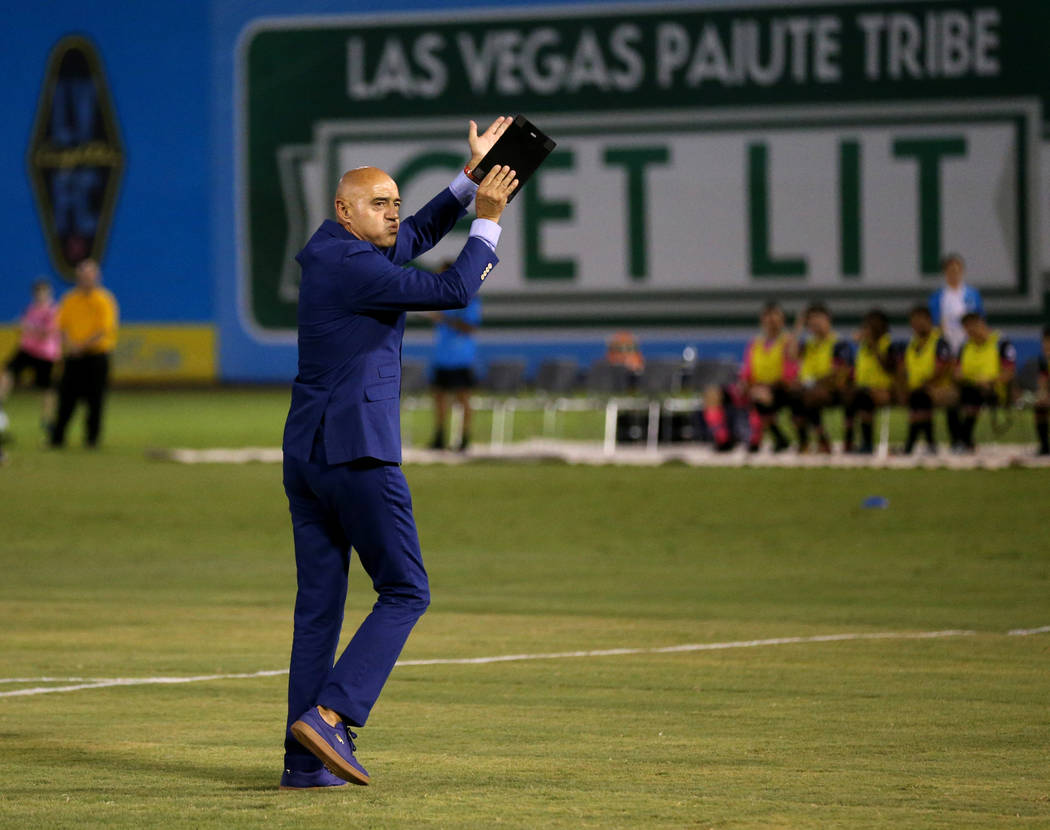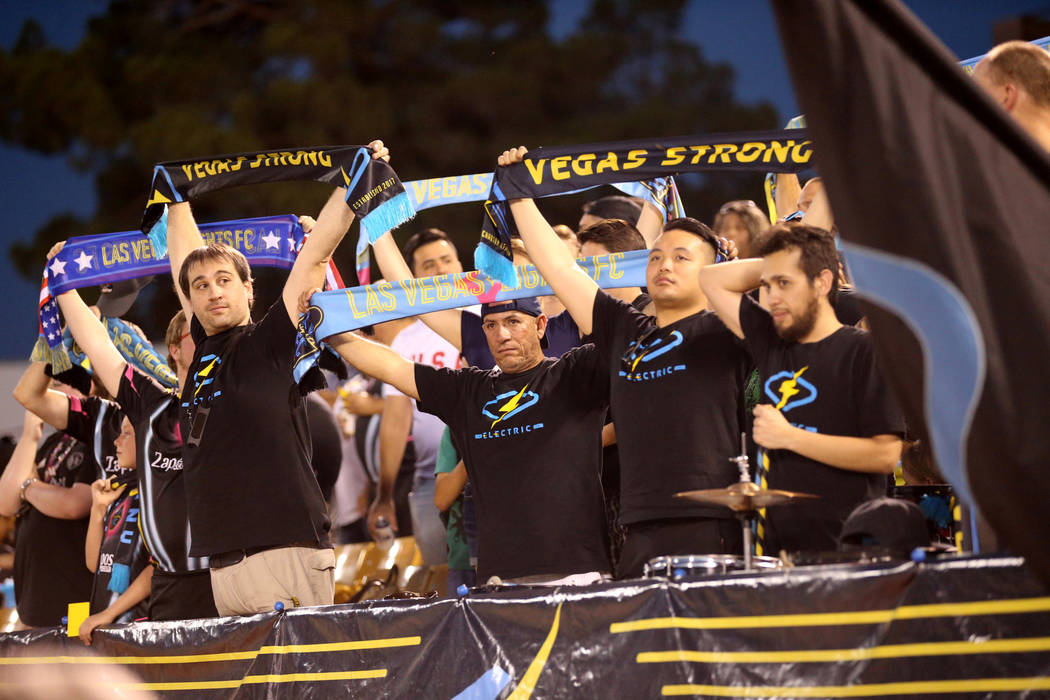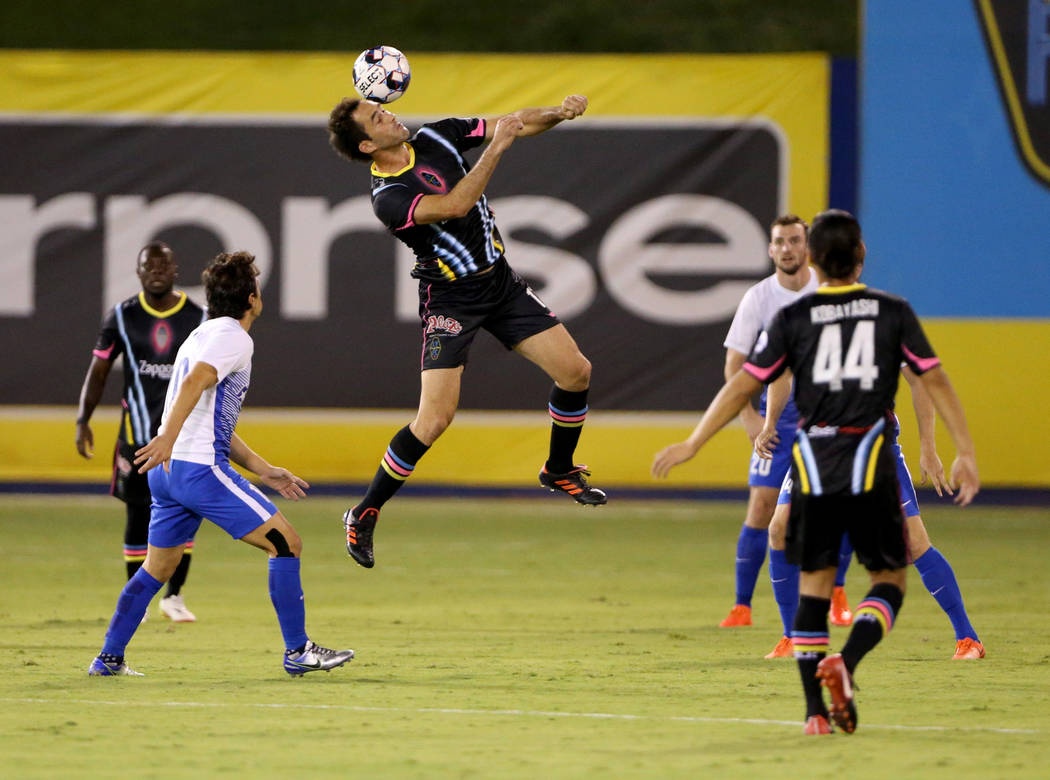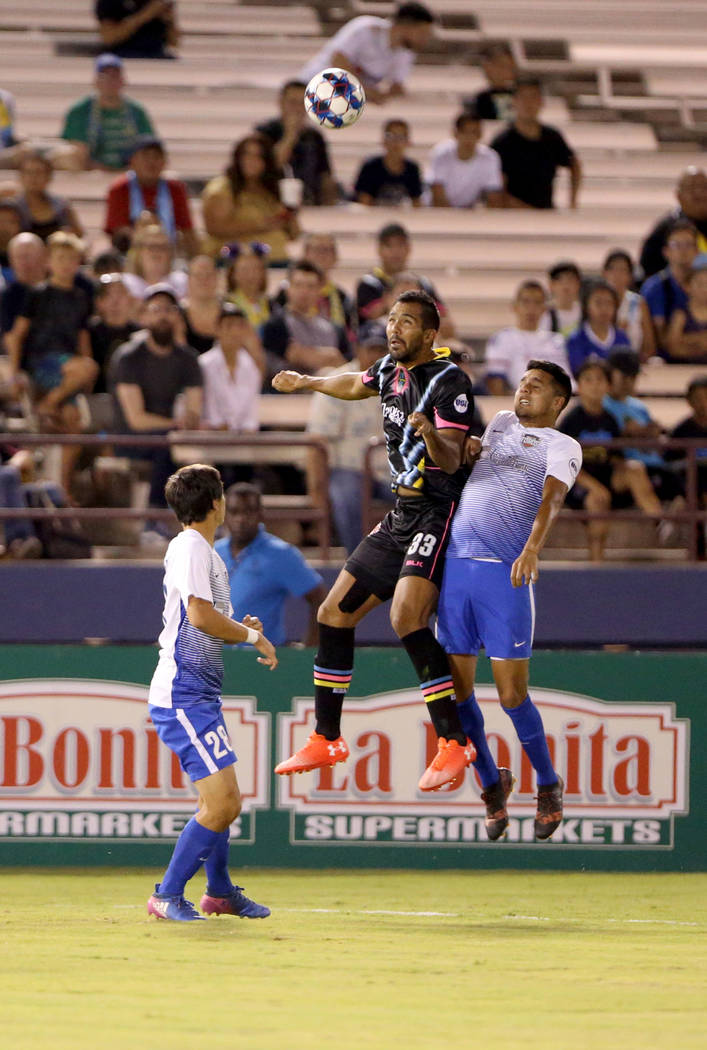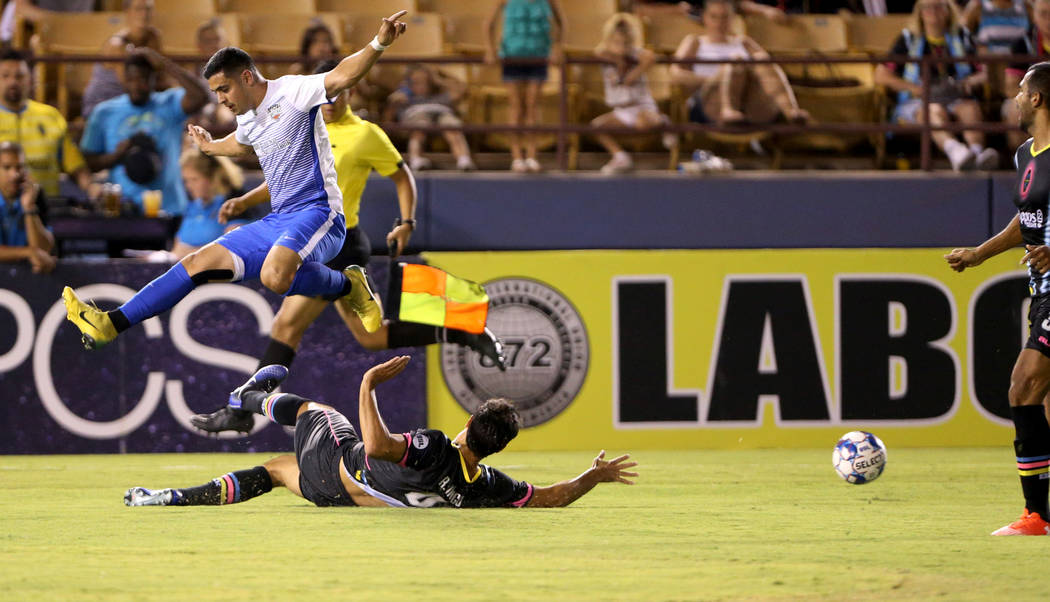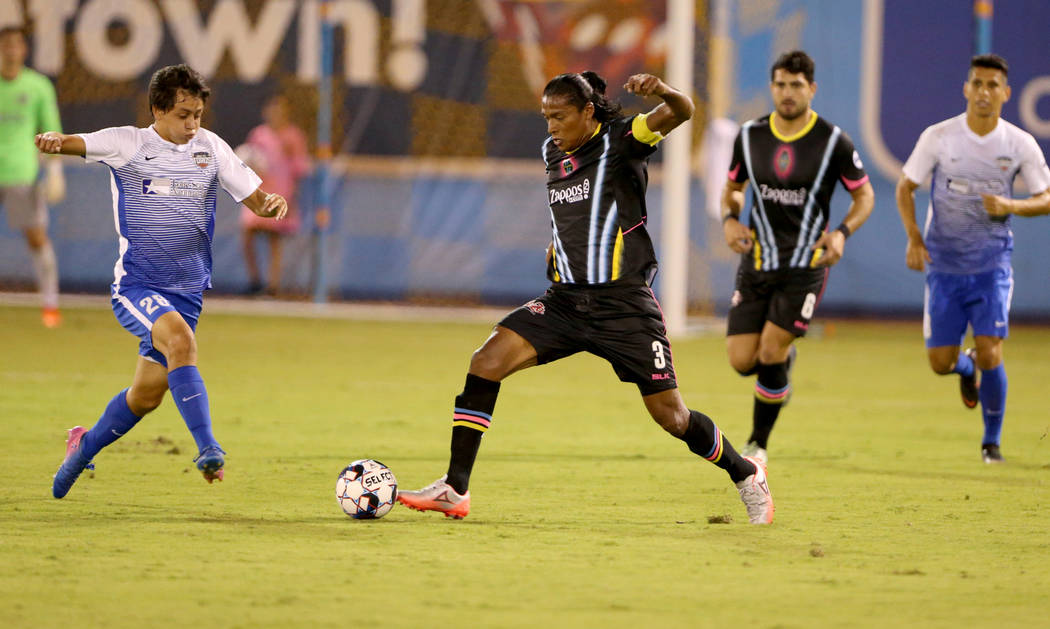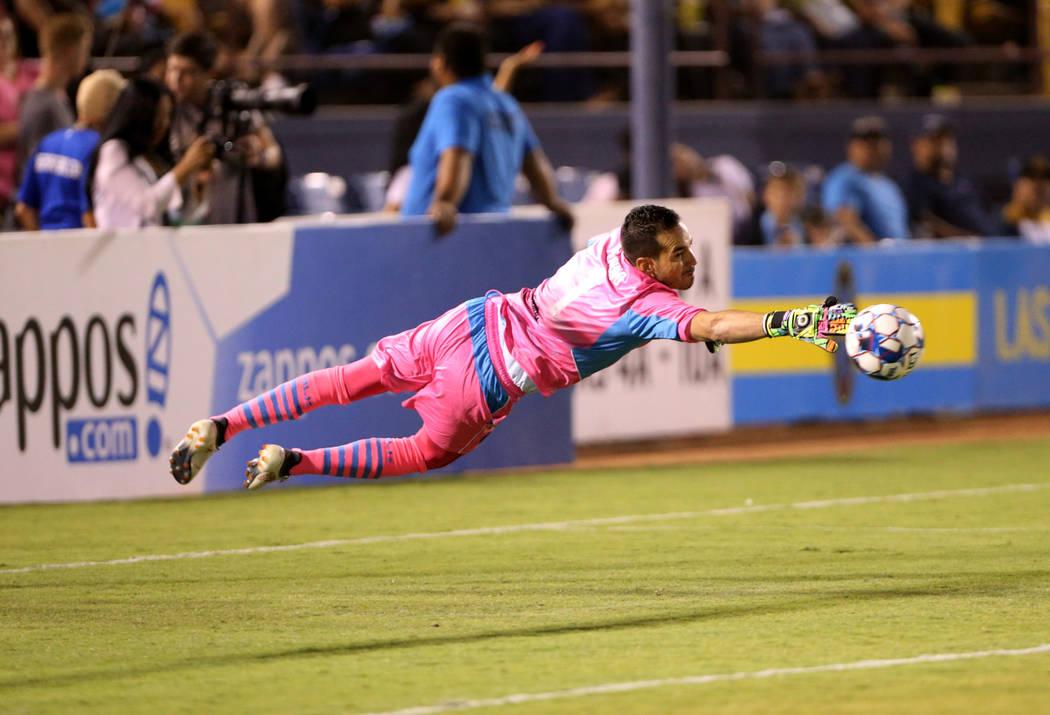 Practice makes perfect, unless you're the Lights FC.
The Lights defeated Rio Grande Valley FC 1-0 on Saturday, thanks to a set piece the team never practiced in training. Instead the corner kick just came together, and Joel Huiqui's header off of it led the club to its fourth straight win at home in front of an announced crowd of 6,752 fans at Cashman Field.
"The fans deserve it. The players deserve it," goalkeeper Ricardo Ferrino said. "We need to make this home. We need to take points (here)."
The corner kick came in the 82nd minute, with midfielders Raul Mendiola and Omar Salgado lined up by the ball. Mendiola ended up kicking it softly to Salgado, who sent a cross to the far end of the box. Huiqui's head found the ball for his fourth goal of the season, helping the Lights (7-9-5) capitalize on a size advantage they held all game.
"We never trained this two touches and put in in the box," coach Isidro Sanchez said.
The game marked the return of technical director Jose Luis Sanchez Sola following his eight-game suspension for contacting a fan and he went big for it. The Lights' starters, outside of Ferrino, were 6 feet tall on average.
Going with size meant the Lights conceded the possession battle — they held the ball only 36.6 percent of the time — but they had an advantage in the air.
The team won 53.1 percent of its aerial duels, with the most important coming on Huiqui's header.
That play was all the Lights needed, as Ferrino and a five-man backline combined for the team's third shutout.
Ferrino made seven saves, many of them impressive, and helped make up for the fact that his club only put two shots on frame. His most stunning stop came near the end of the first half in stoppage time, deflecting a point blank header by midfielder Wilmer Cabrera over the net.
The Rio Grande Valley FC (3-7-11) player was so wowed that his shot was stopped that he gave Ferrino a congratulatory pat after the play.
"I came to this country to be transcendent," Ferrino said.
The goalkeeper was that Saturday, and he bought enough time for his team to break through in its first home game since July 7. Even the 104 degree temperature at kickoff didn't stop the Lights from celebrating a much-needed win after a 1-3 road trip.
"Every time we have the water up to here," Sanchez said, gesturing by his neck, "We have our best performance."
More Lights: Follow online at reviewjournal.com/lights and @RJ_Sports on Twitter.
Contact Ben Gotz at bgotz@reviewjournal.com. Follow @BenSGotz on Twitter.