Las Vegas High beats Eldorado to claim Mountain Region title
November 3, 2018 - 6:53 pm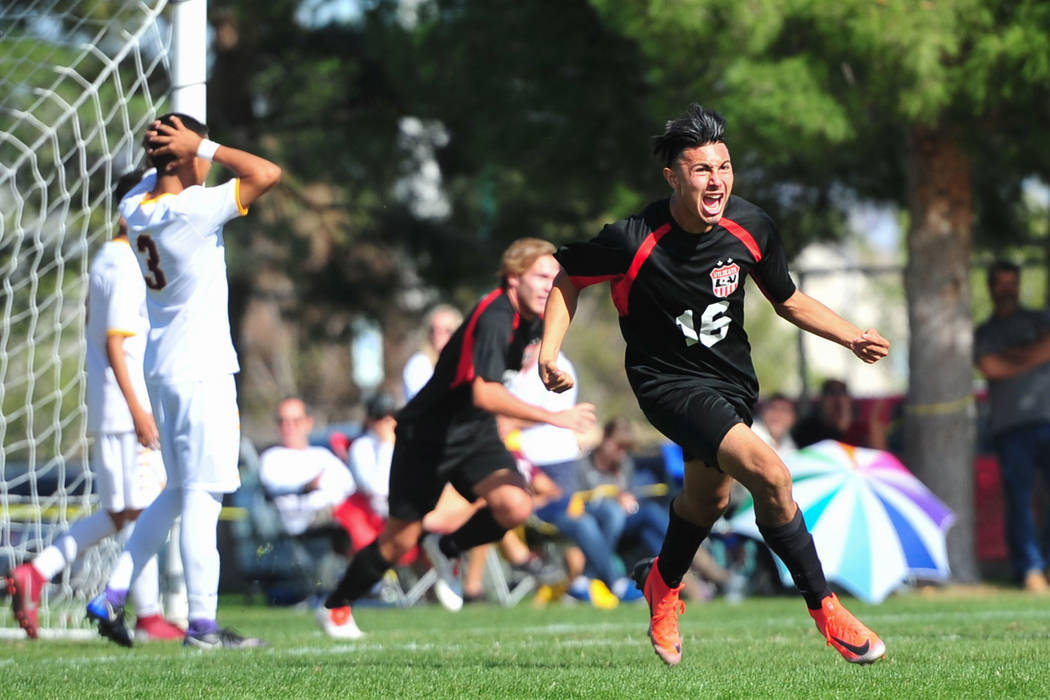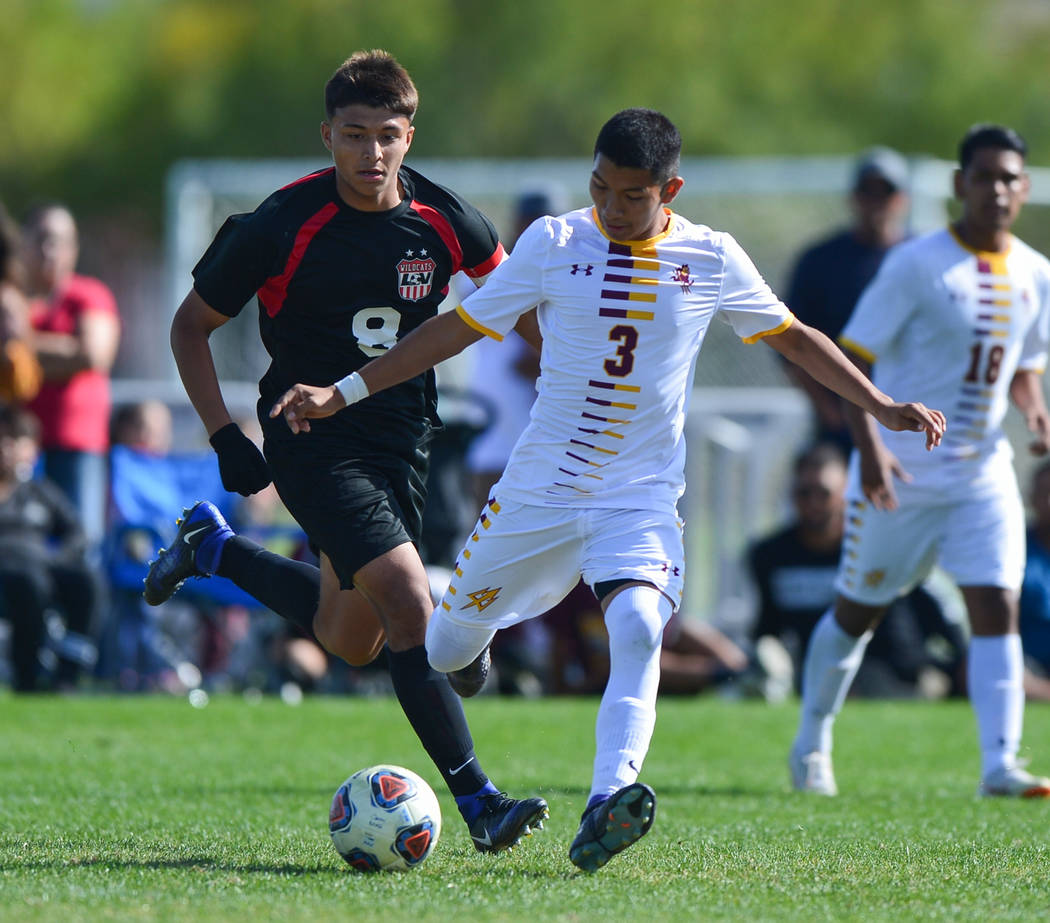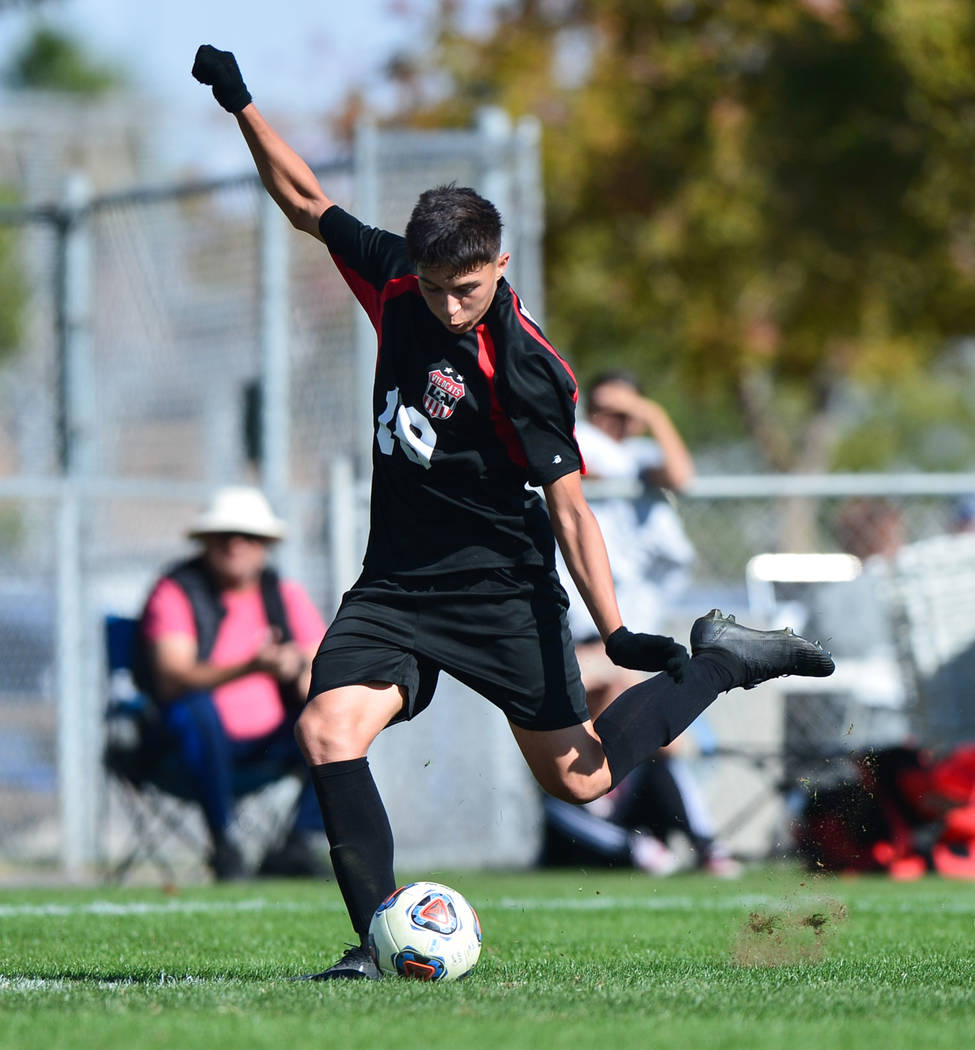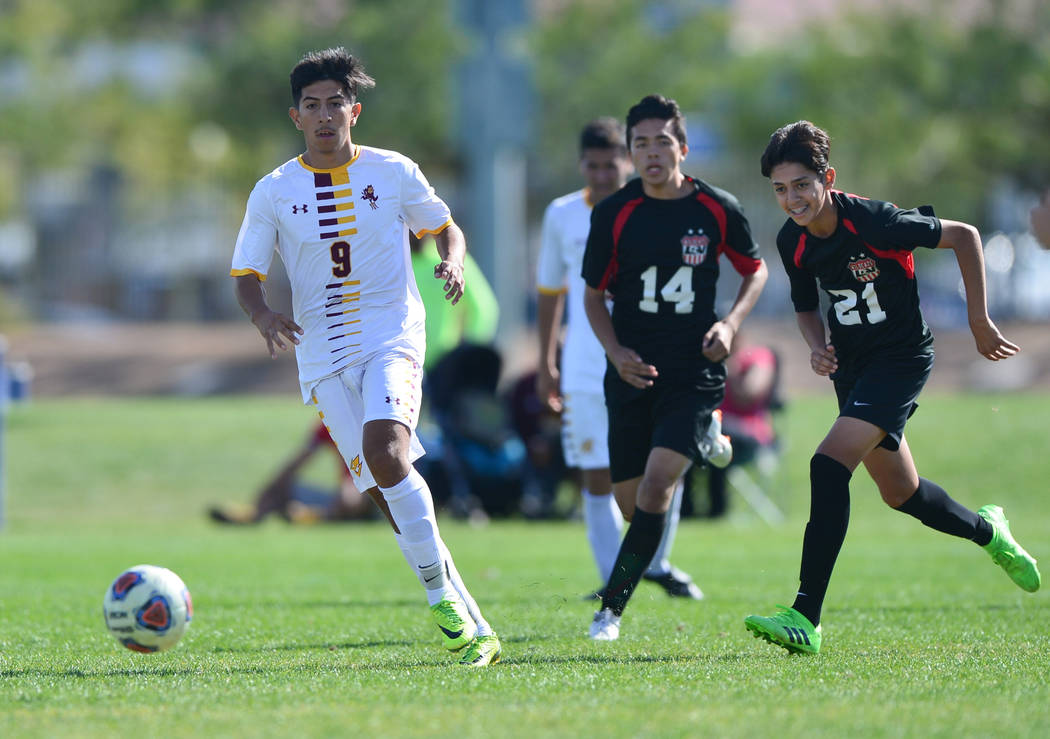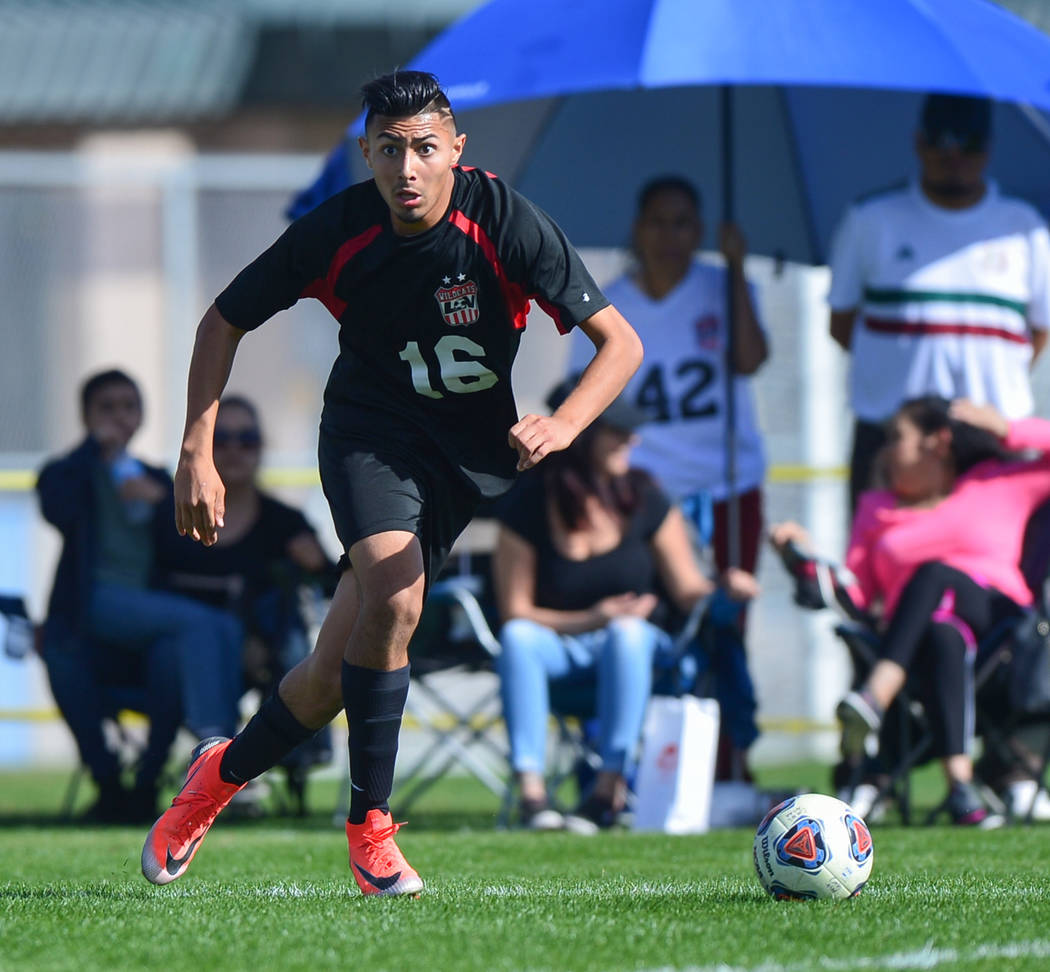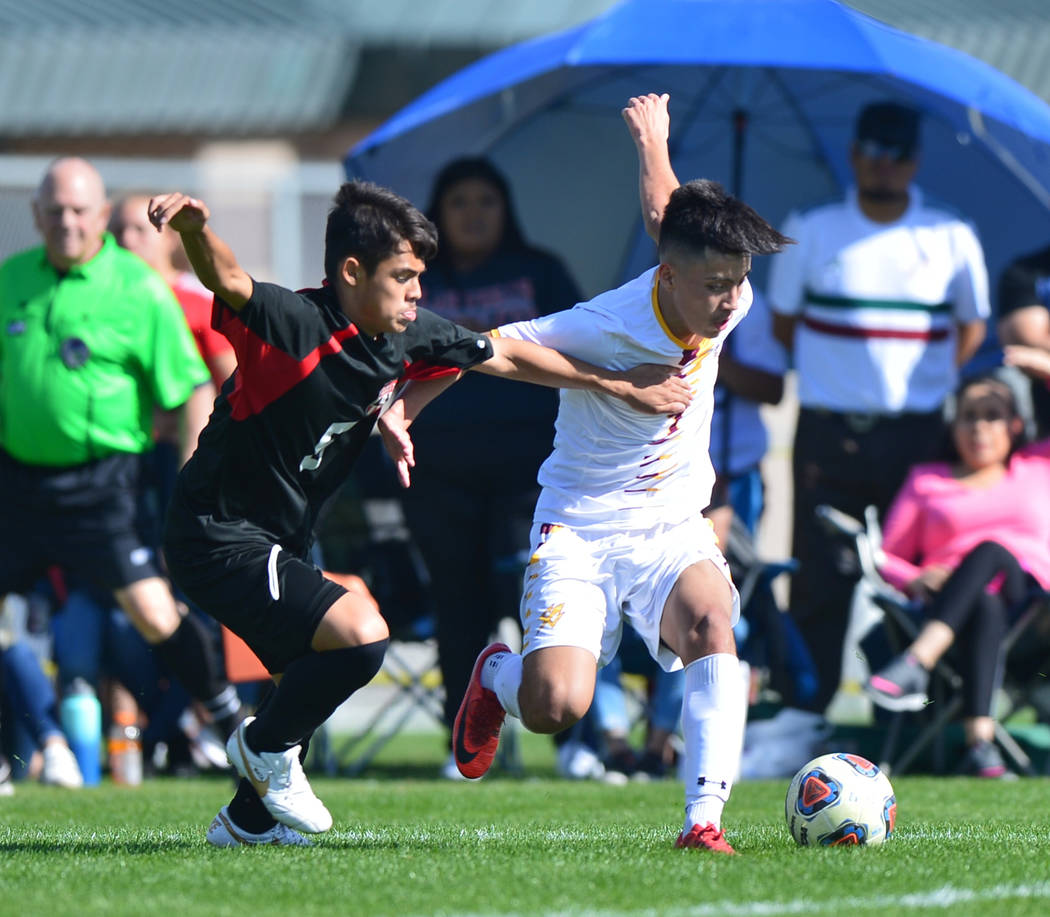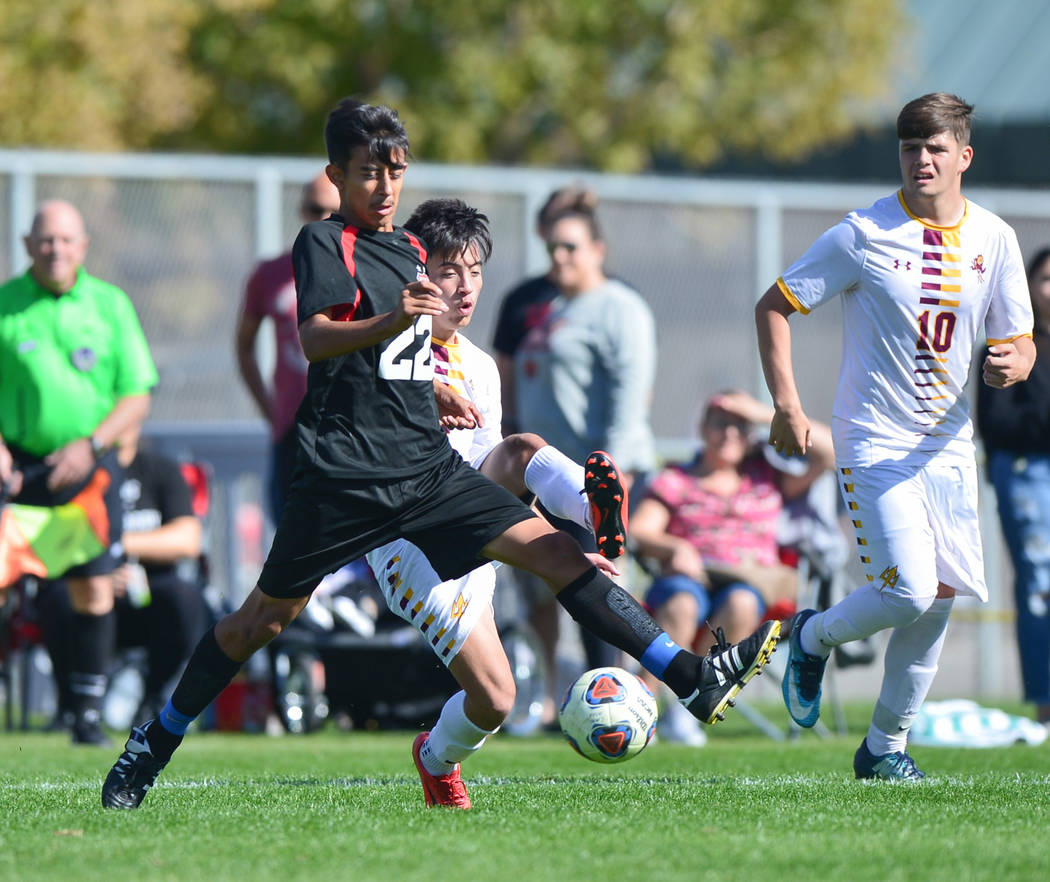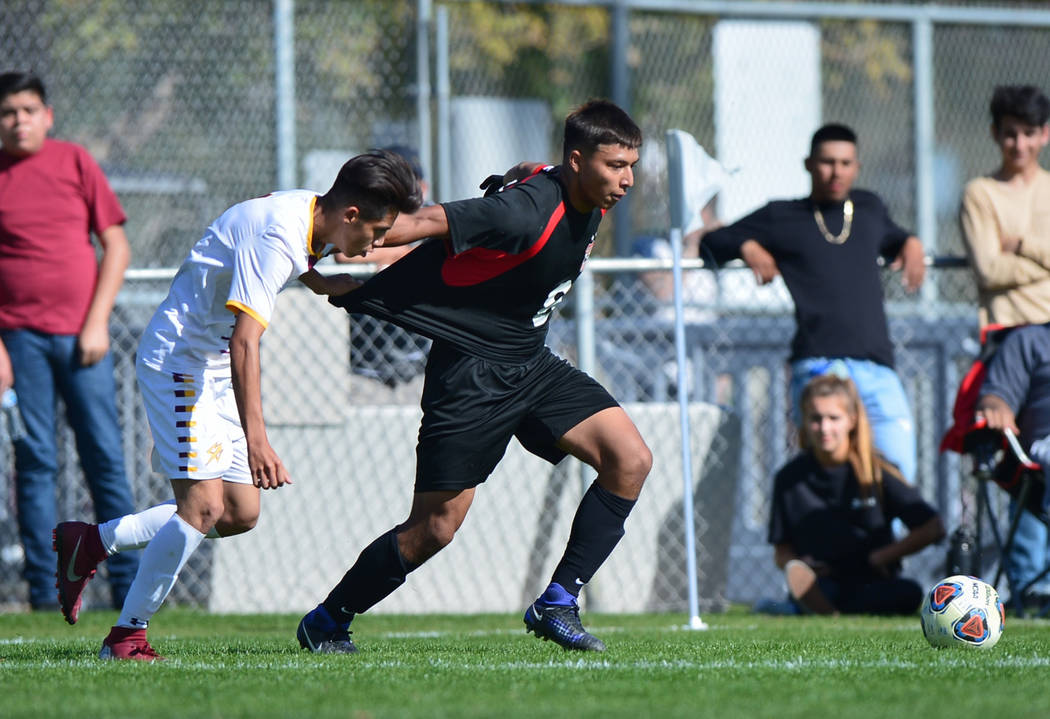 The bad news for the Las Vegas High soccer team is that it had two shots on goal in Saturday's Mountain Region title game at Bettye Wilson Soccer Complex.
The good news is both went in.
Sergio Aguayo and Drew Bowden scored and Rodolfo Gomez made five saves as Las Vegas topped Eldorado 2-0 for its first region title since 2009. Both teams advance to the state tournament.
Though two shots were on target, Las Vegas (17-1-1) held a 12-11 shot advantage over Eldorado (11-7-3). Las Vegas had a bigger advantage in the first half, where the Wildcats outshot Eldorado 8-2.
"We talk about it a lot, if you take a shot off target, nothing is going to happen," Las Vegas coach Rafa Mitjans said. "I think we fixed it by the end of the game."
It took until the 67th minute for the Wildcats to score. Aguayo collected the ball to the left of Eldorado's goalkeeper, beat a defender, and sent a shot that shot hit the keeper before dribbling into the net.
"I just cut the defender and then shot and it eventually went in," Aguayo said.
Two minutes later, Nathan Zamora headed Daniel Rangel's corner kick to the far side where Bowden converted on a tip-in.
Las Vegas plays Coronado (19-2-1) in the Southern Nevada Championship at 4 p.m. Monday at Rancho.
Class 4A Desert Region
Alfredo Diaz scored two second-half goals as Coronado defeated Durango 3-0 for the Desert Region title.
"He's huge, he's clutch," Coronado coach Dustin Barton said of Diaz. "He's my man. He's a great kid. He always comes up big."
The game was scoreless until the 48th minute, when Lincoln Aquino's shot deflected off the Durango goalkeeper and Diaz knocked home the rebound from point-blank range for a 1-0 lead.
"I saw that the keeper left it on the ground, and I was like this is a great opportunity to come through," Diaz said. "I came in and finished."
Diaz added a goal on an assist from Andrew Siciliano in the 61st minute to give the Cougars some breathing room, and Aquino put a 30-yard free kick into the upper right corner in the 78th minute for the final margin.
Josue Ruiz made five saves to preserve the shutout for the Cougars (19-2-1). Two stops were crucial, including deflecting a shot off the post in the first half, then making a foot stop in the 73rd minute to preserve the shutout.
Durango (15-6-5) also advances to state.
Class 3A Southern Region
Western built a 3-0 halftime lead, then held on for a 3-2 victory over Sunrise Mountain in the Class 3A Southern Region title game.
Juan Estrada had two goals and an assist and Andy Rodriguez added a goal and an assist for the Warriors (18-3-3).
Sunrise Mountain's Angel Arreola had a goal and an assist, and Jonzo Jimenez-Vasquez scored a goal for the Miners (18-2-1), who will join Western at state.
More preps: Follow all of our Nevada Preps coverage online at nevadapreps.com and @NevadaPreps on Twitter.