Las Vegas, Western win state boys soccer titles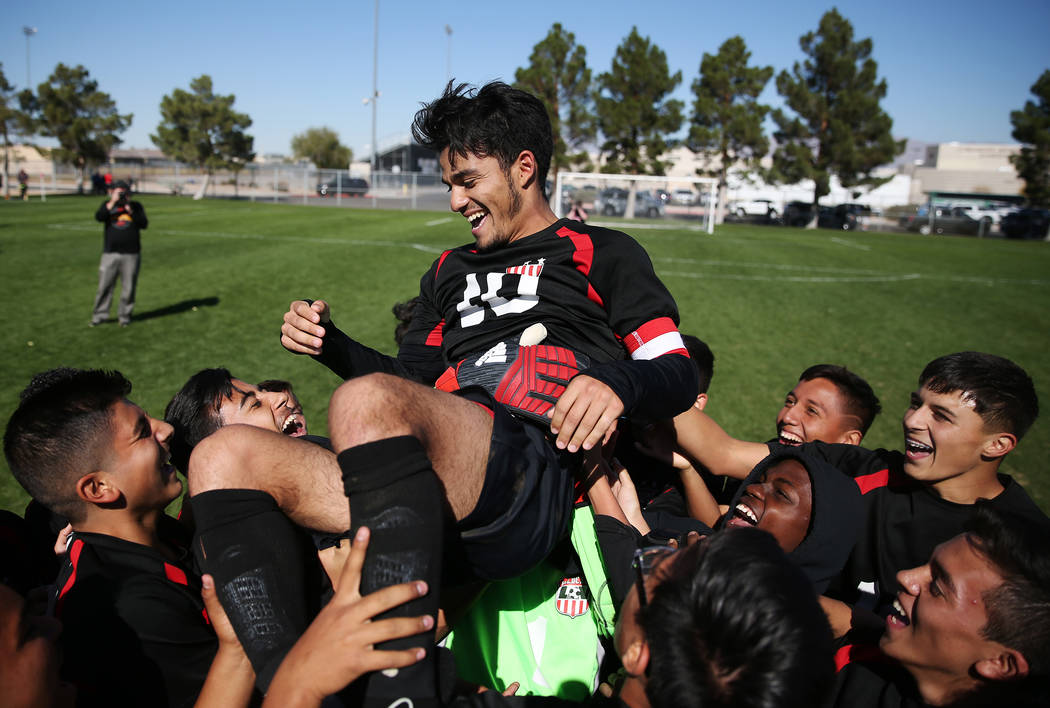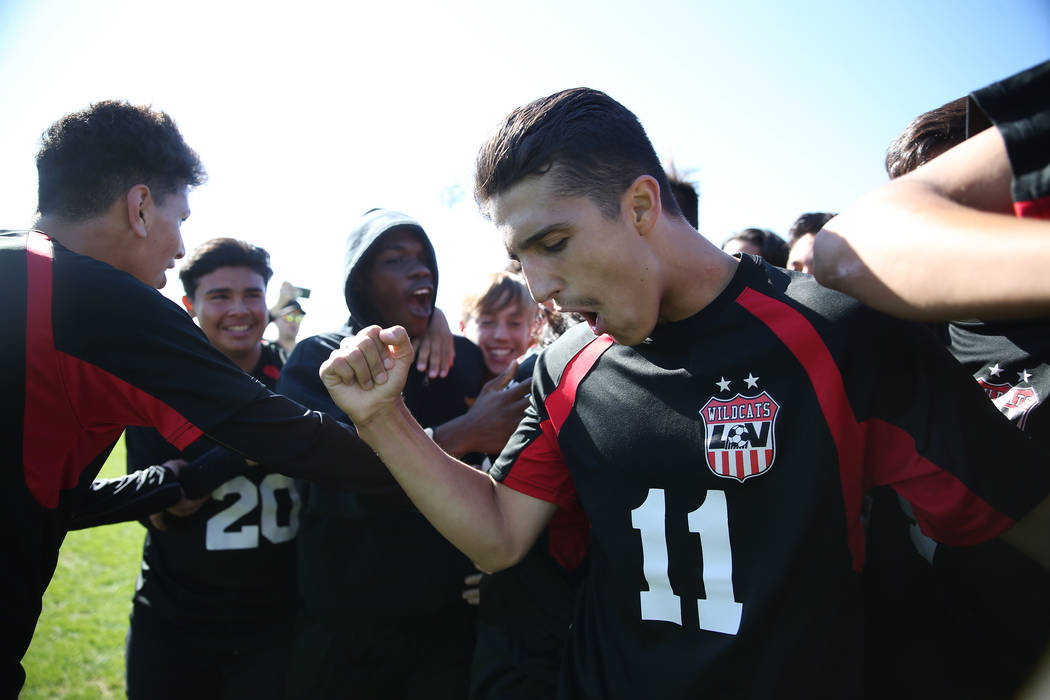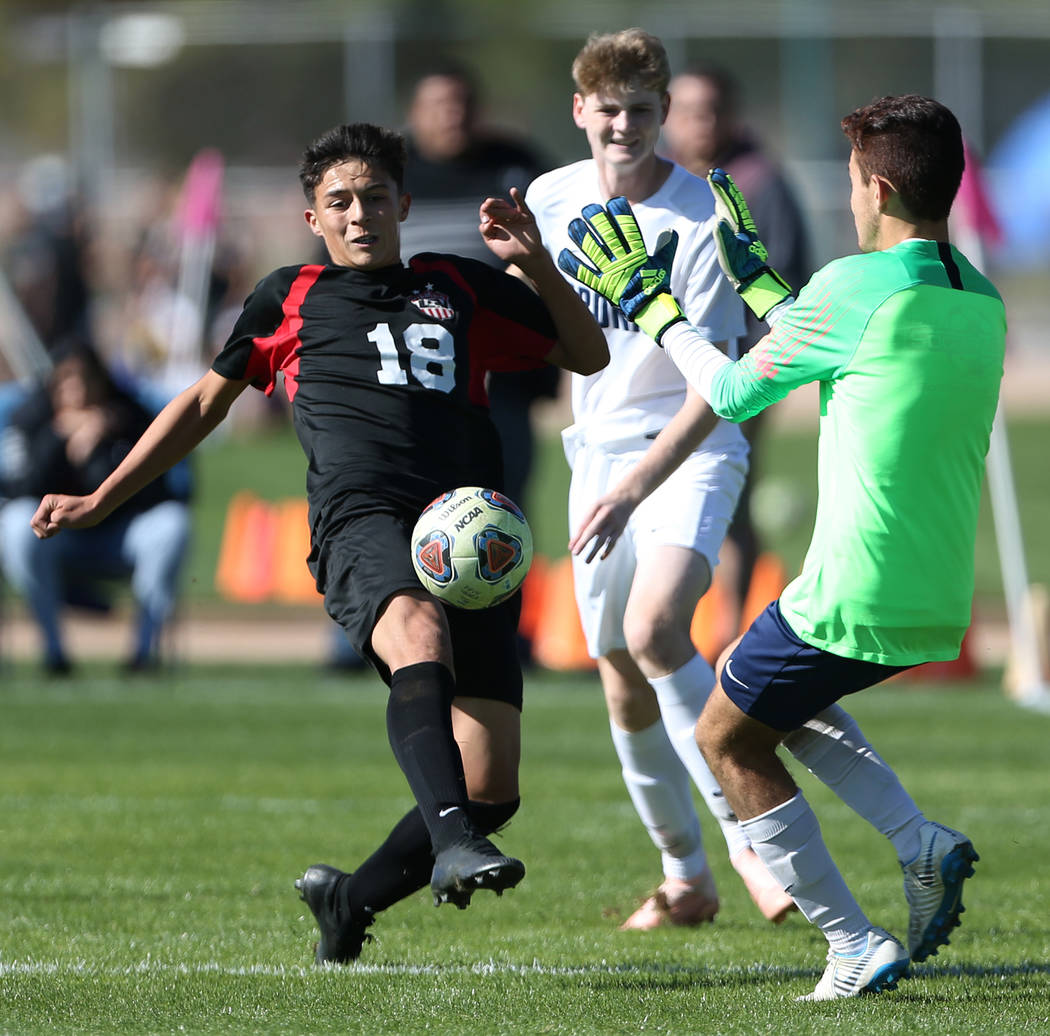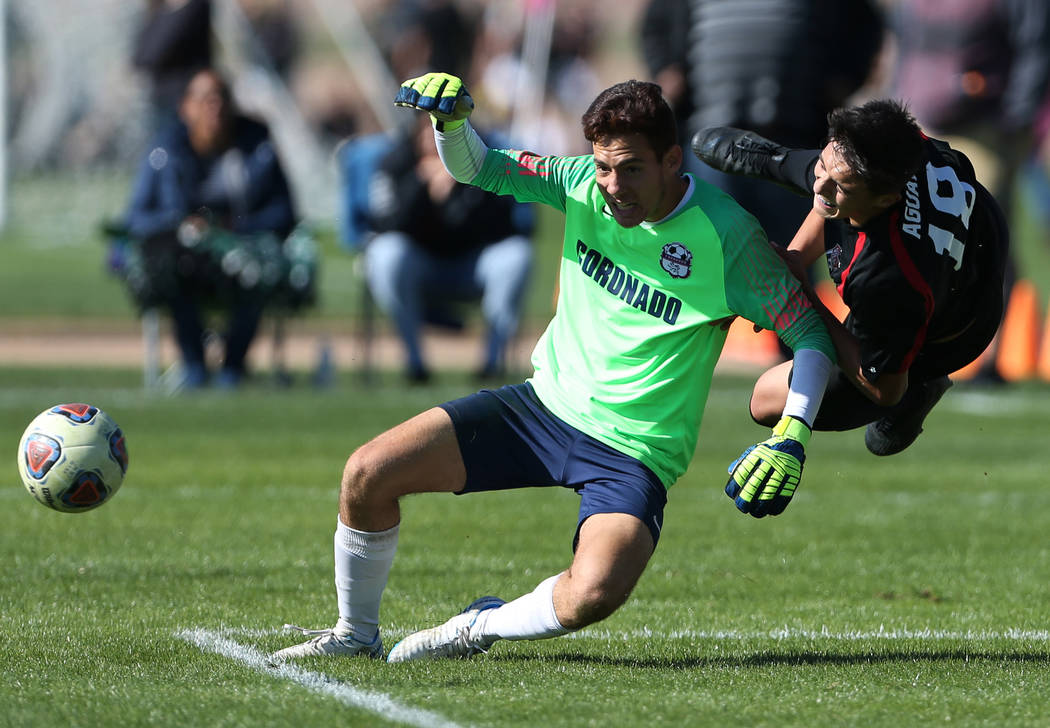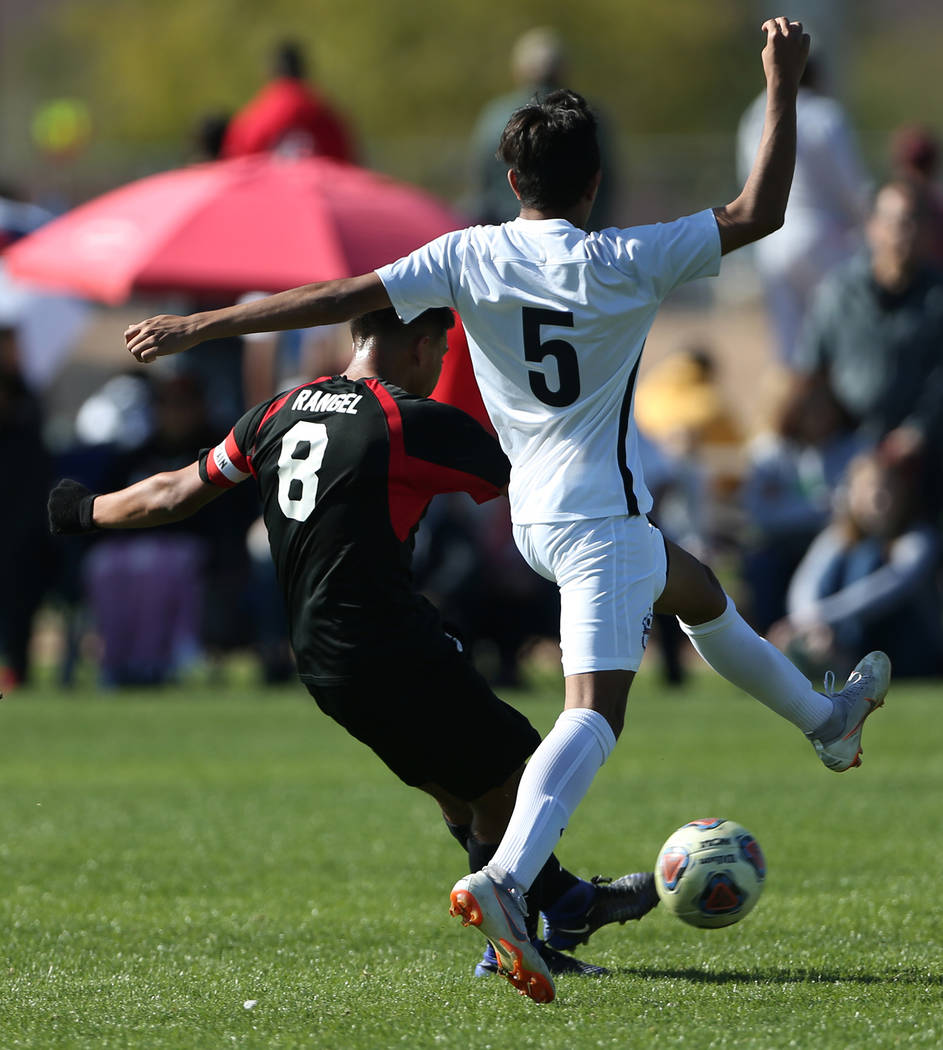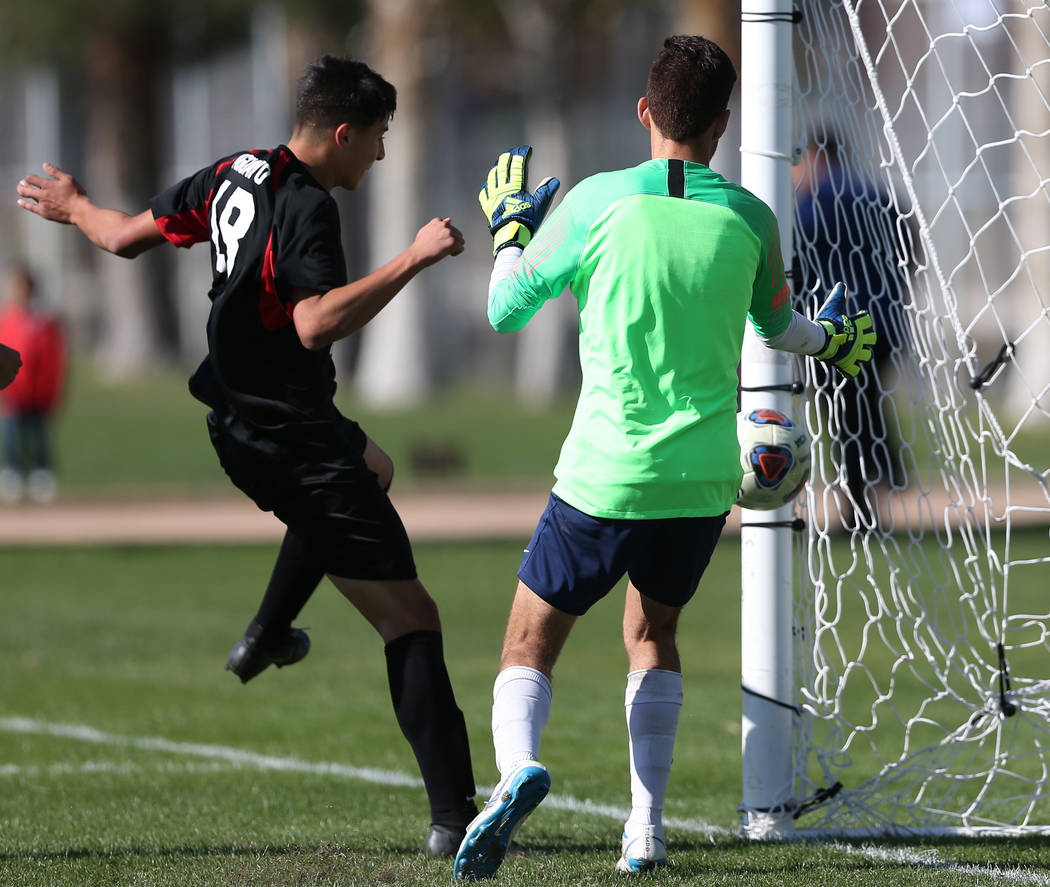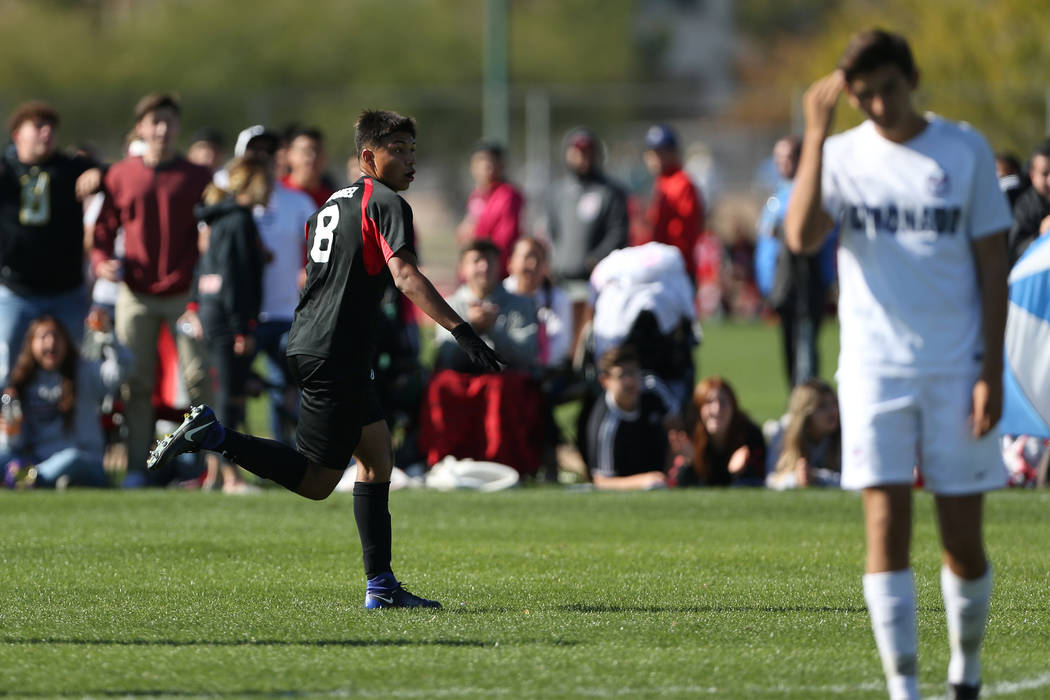 Sergio Aguayo was carted off the field Friday in the state semifinals and spent three hours in a hospital.
You never would know watching him play Saturday. Aguayo scored three goals — part of a stretch of four Las Vegas tallies in eight minutes — as the Wildcats defeated Coronado 5-1 to win the Class 4A state boys soccer championship at Bettye Wilson Soccer Complex.
"I really didn't care; I was going to play today," Aguayo said. "Today was phenomenal. I mean, I scored three goals. They told me it was something with my (hip) tissue, but it's cool because I wanted to play."
Aguayo scored two of his goals on headers off setups from Daniel Rangel in the 48th and 50th minutes, then completed his hat trick six minutes later. In the 55th minute, Rangel scored his second goal for Las Vegas (20-1-1), capping a flurry of goals that put the game away.
"It gives me the itch to say I think we're going to win this game," Las Vegas coach Rafa Mitjans said. "We just gotta keep calm until the referee blows the whistle."
Las Vegas' only blemish was a 52nd minute goal by Coronado's Javier Estrada. The Cougars (21-4-1) hit two posts in the game, and Las Vegas keeper Rodolfo Gomez made eight saves.
The win put the bow on a dominating six-game postseason run for the Wildcats: championships in the Mountain Region, Southern Nevada and state, no games within two goals, four shutouts and a 25-2 goal differential.
Add it up, and it was Wildcats' third state championship in program history and the first since they won in 2008 and 2009.
"I don't even know how to feel, it's been a dream to win state," senior captain Fernando Gomez said. "Our defense, of course, has been great. The saying is offense wins games, defense wins championships. I feel like that's what happened. We have the best offense in the state."
Class 3A
Western 3, North Valleys 1 — Bryan Jimenez scored two goals and Brayan Gonzalez one as the Warriors scored three times in the second half to beat the Panthers at Bettye Wilson Soccer Complex and claim the program's first Class 3A state championship.
Western coach Kory Pippin fought back tears as his players praised him after the game. They presented him with a signed plaque, doused him with an obligatory ice water shower and reassured him that he's the best coach many of them have had.
Fitting — because they comprise the best team Western (20-3-3) has had.
"It's a long time coming," Pippin said. "You do it for everybody who put in the work to get you one step further. We set the expectation. That was the biggest thing. … We started taking it up another level."
North Valleys finished 25-3.
More preps: Follow all of our Nevada Preps coverage online at nevadapreps.com and @NevadaPreps on Twitter.
Contact reporter Sam Gordon at sgordon@reviewjournal.com. Follow @BySamGordon on Twitter. Contact Justin Emerson at jemerson@reviewjournal.com or (702) 387-2944. Follow @J15Emerson on Twitter.
Box scores: