Lights FC condemns use of controversial chant
Updated February 14, 2018 - 11:12 pm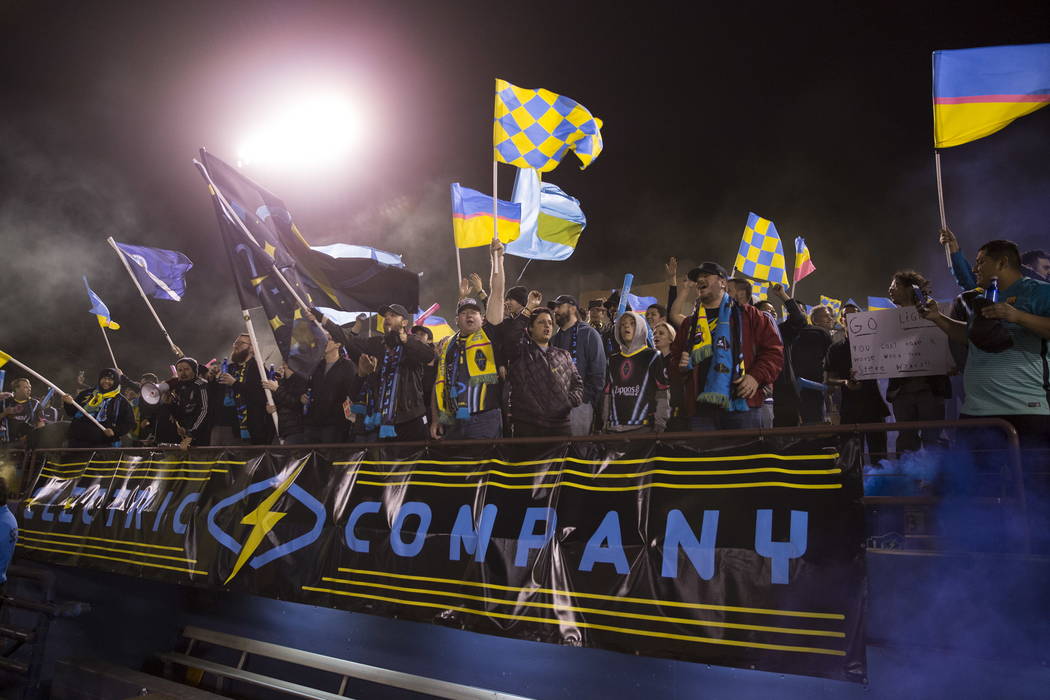 The Lights FC's successful preseason opener, featuring a sellout crowd, had one major issue: Certain fans used a chant that has anti-homosexual connotations.
While the majority of the 10,387 fans at Cashman Field on Saturday were respectful, a few uttered a chant at the opposing goalkeeper whenever he kicked the ball that has been condemned by FIFA.
The chant, which has a history of use in Mexican soccer, roughly translates to male prostitute. The team hopes to curtail its use immediately.
"Of course it's not permitted. Of course it's not tolerated," Lights owner Brett Lashbrook said. "This team is for everyone in the community."
Mexico has been repeatedly fined for its fans' use of the chant, and FIFA has threatened to bring sanctions if it continued to be shouted at matches.
The Lights have worked hard to reach the Hispanic community in Las Vegas, and the team has a Mexican coach in Jose Luis Sanchez Sola and 12 players from Mexico on its preseason roster.
Contact Ben Gotz at bgotz@reviewjournal.com. Follow @BenSGotz on Twitter.