Lights FC draw 1-1 with Reno 1868 FC in home opener
Updated March 25, 2018 - 12:20 am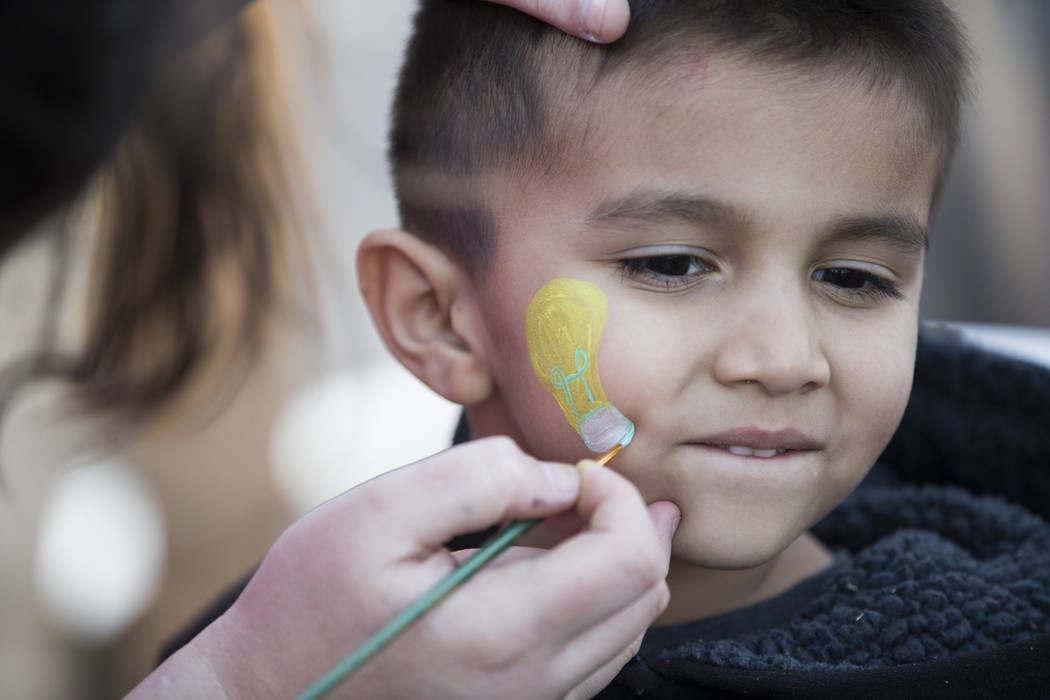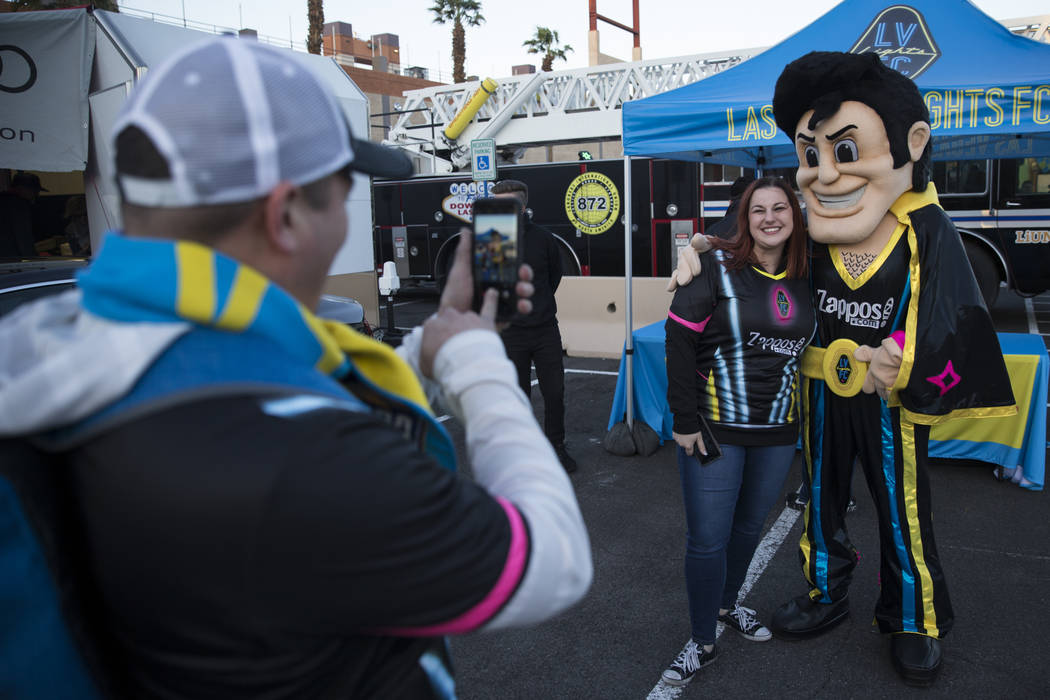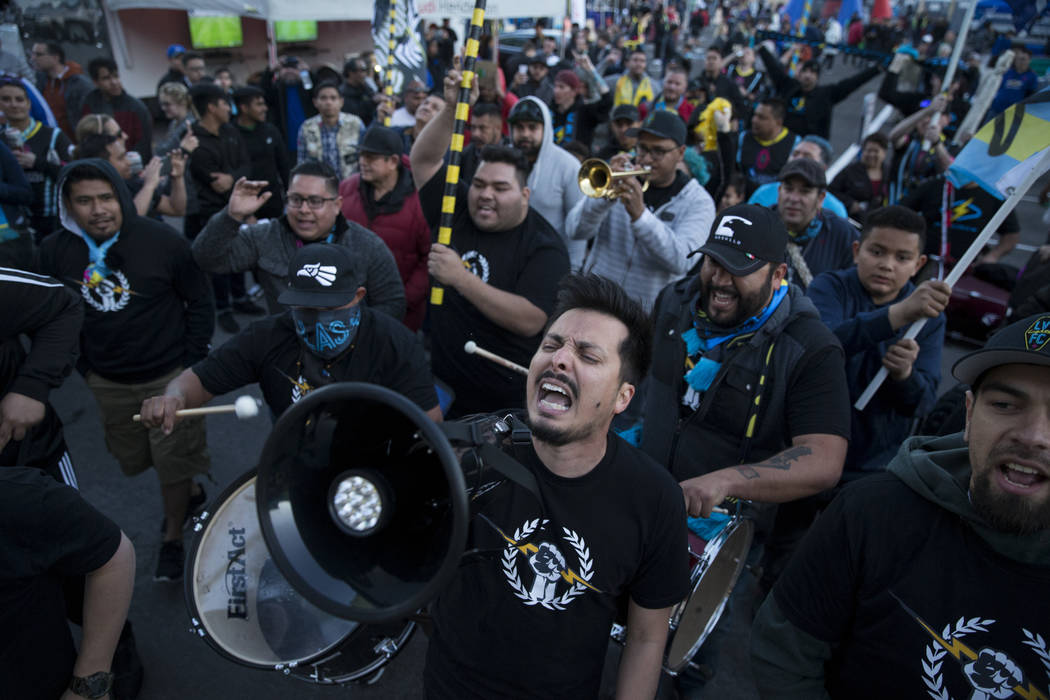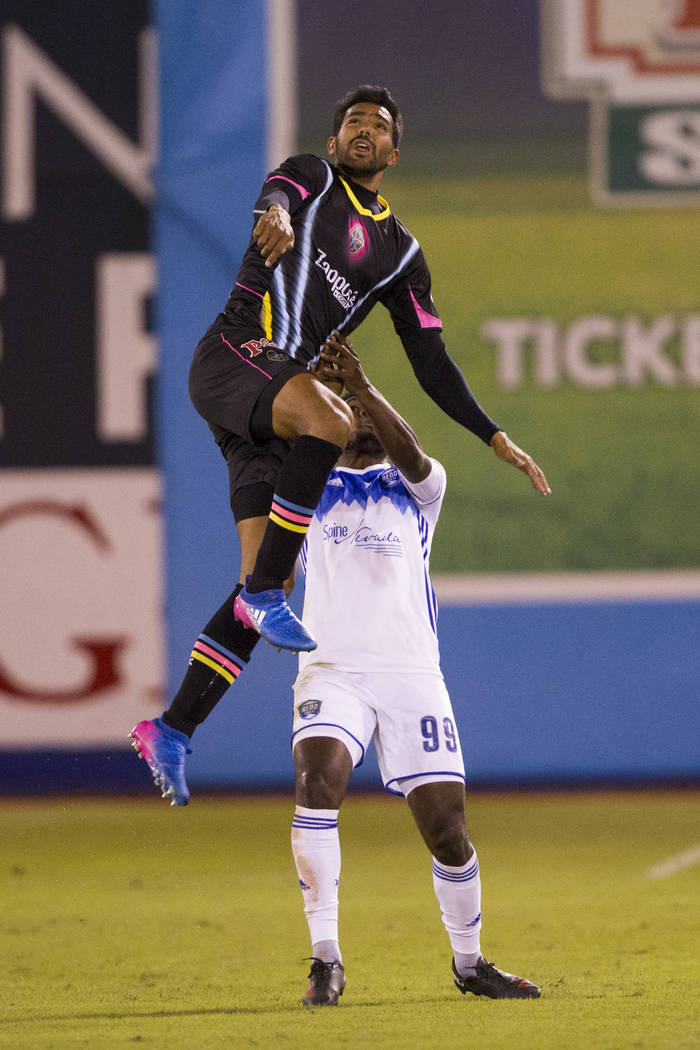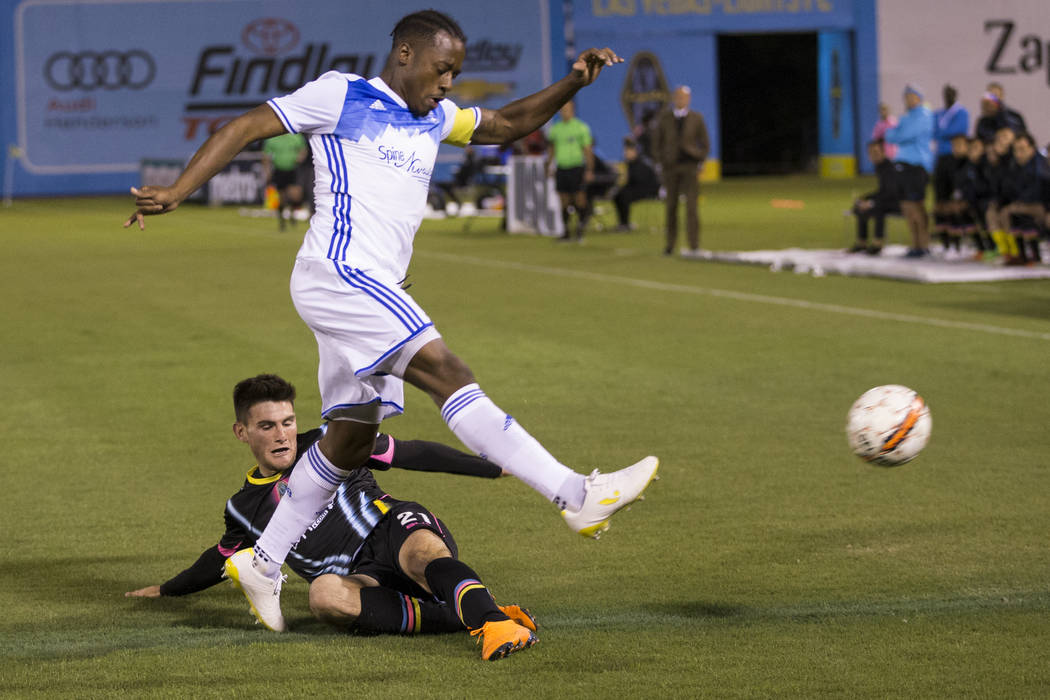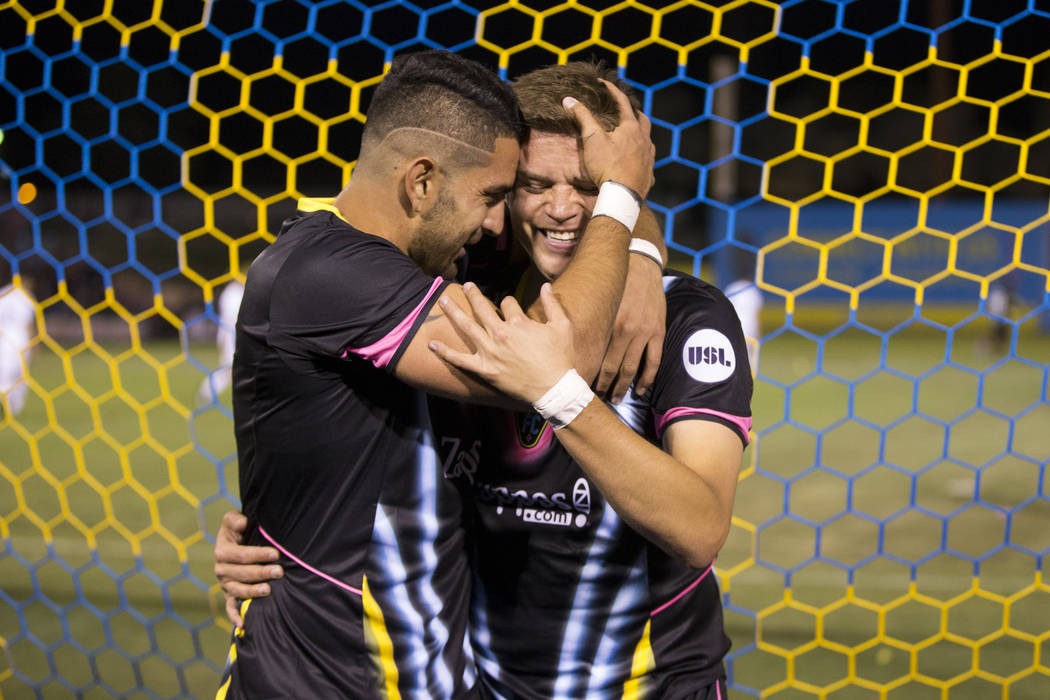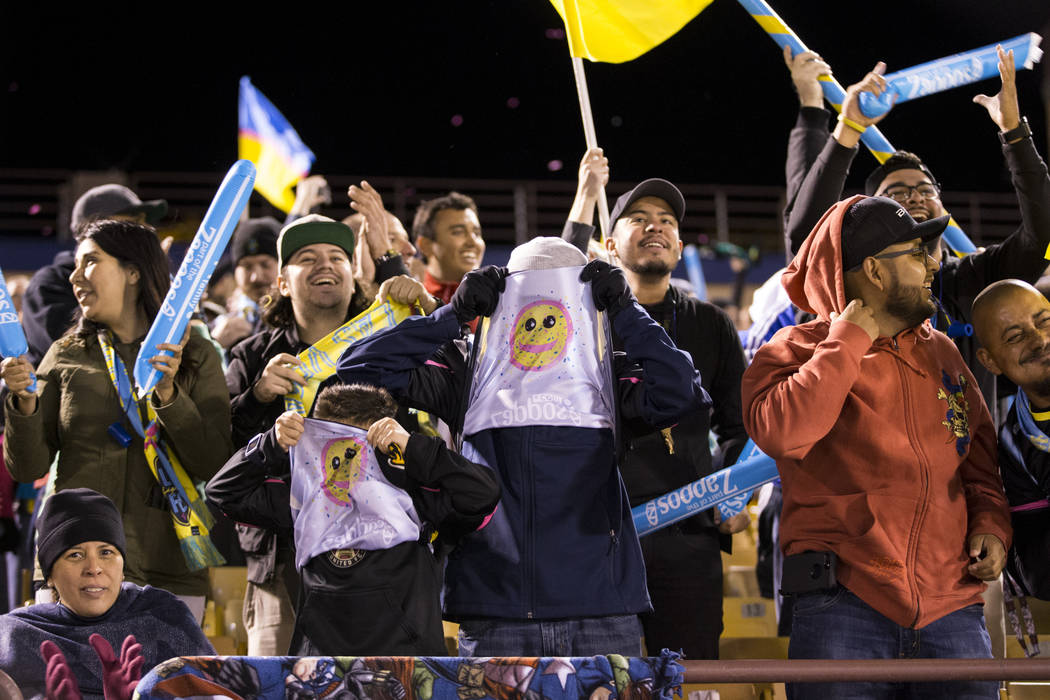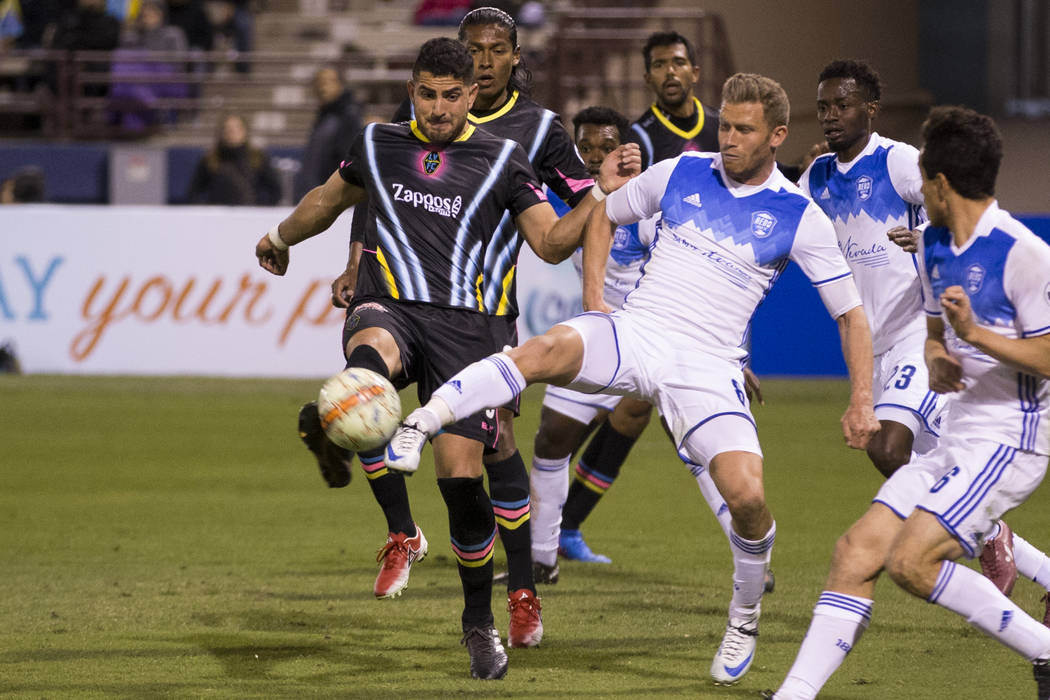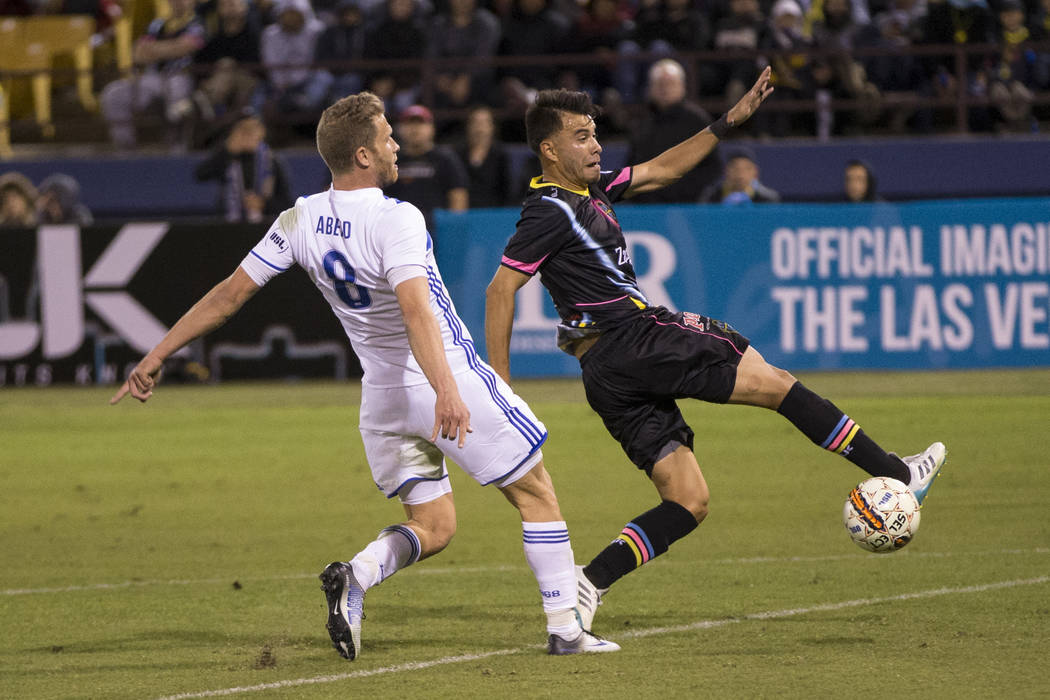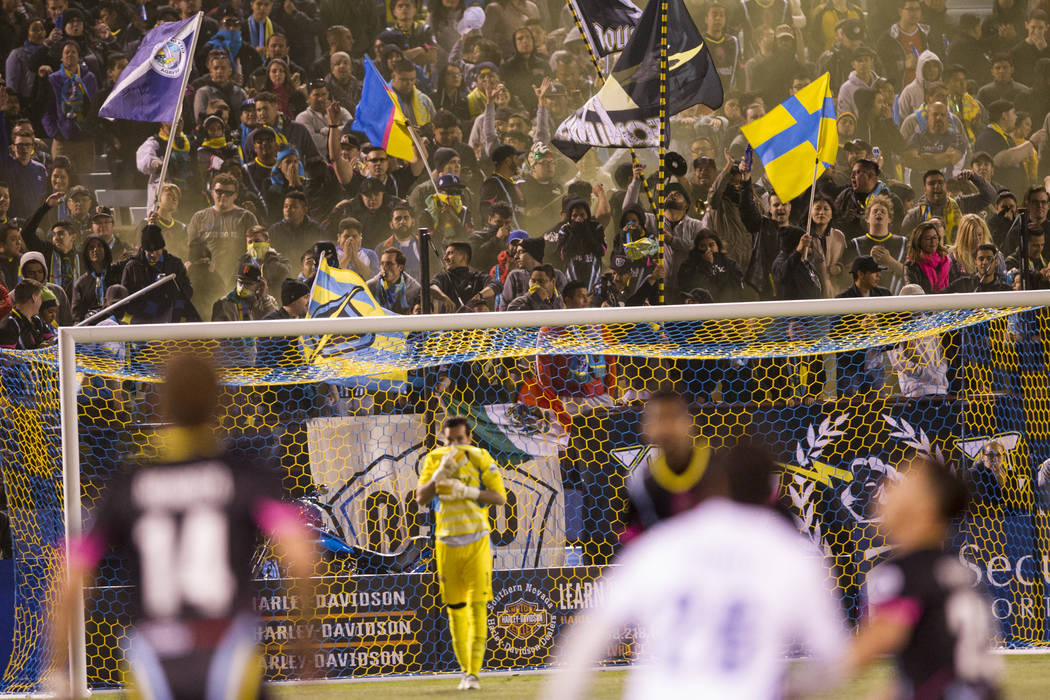 The announced crowd of 9,019 fans at Cashman Field held their collective breath in stoppage time as Lights FC forward Juan Carlos Garcia sent a header towards net.
Reno 1868 FC goalkeeper JT Marcinkowski, trying to preserve a 1-1 draw for his team, fell back and reached both his hands in the air. His right glove managed to catch just enough of the ball to bump it skyward over the net and send both teams home with one point in the Lights' home opener on Saturday.
"I felt like we were putting a lot of pressure on them at the end and you have to give them credit as well," Lights midfielder Alex Mendoza said. "They worked hard, they did a good job to keep us away from their goal."
The match was the first of three meetings this season between the two Nevada rivals in a series named the Silver State Cup. The Lights (1-0-1) will likely regret not winning their only home match of the series, especially because they played a man up starting in the 73rd minute due to Reno forward Danny Musovski's ejection for two yellow cards.
Lights technical director Jose Luis Sanchez Sola regretted that his team couldn't further press its advantage after Musovski's dismissal because he had already used all three substitutions, including two for injury replacements.
"Two injury changes, it's a garbage change, you know?" Sola said. "(You don't) prepare for this."
Mendoza was the Lights first substitute, entering the match for an injured Daigo Kobayashi in the 12th minute. He scored his second goal of the season 15 minutes later, stepping into the middle of the box to fire home a deflection off a corner kick.
The Lights' 1-0 lead lasted less than a minute and a half though as Musovski hammered home a rebound to equalize in the 28th minute. It was the first career goal for the Henderson native and ex-UNLV star, who was also making his first professional start in front of his hometown crowd.
His night ended poorly with his late ejection, which allowed the Lights to put a lot of pressure on Reno (0-1-1) late. Marcinkowski held firm until the final whistle though to give his team its first point of the season.
Despite a missed opportunity to pick up two more points, Sola said after the game he was proud of the team's performance. Compared to the team's season-opening 3-2 win against Fresno FC, the Lights had more possession and made fewer mistakes.
"One step forward," Sola said. "One step forward for me because we had more time with the ball and (gave) good passes."
More Lights: Follow all of our Las Vegas Lights FC coverage online at reviewjournal.com/lights and @RJ_Sports on Twitter.
Contact Ben Gotz at bgotz@reviewjournal.com. Follow @BenSGotz on Twitter.